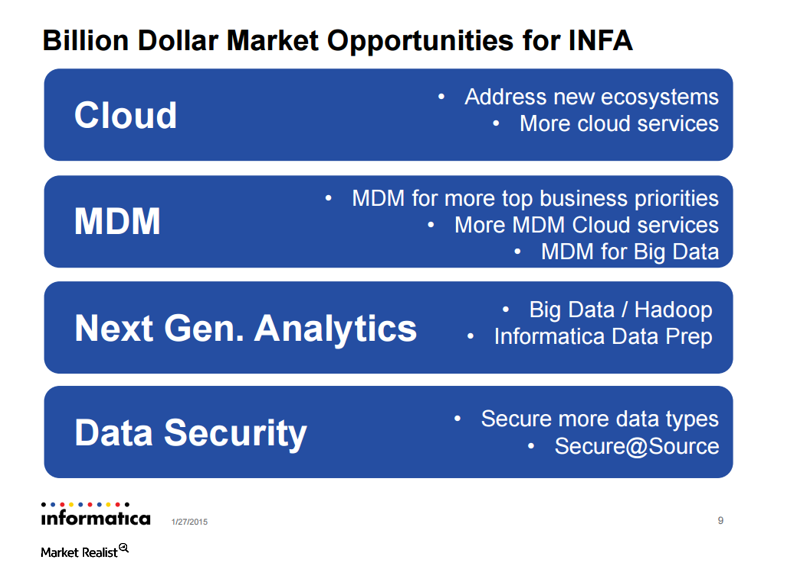 Informatica MAE Clause: Highlights for Investors
The MAC clause, paraphrased
As a general rule, MAC (material adverse change) clauses follow a similar format. Nearly anything that has a material adverse effect on the company will be considered a MAC, but there are exceptions to that rule.
Please note that the following MAC clause has been paraphrased here to limit the legalese. You should still read and understand the actual language in the merger agreement.
"Company Material Adverse Effect" means any fact, event, violation, inaccuracy, circumstance, change, or effect that is or is reasonably likely to be materially adverse to the business, operations, financial condition, or results of operations of the company and its subsidiaries taken as a whole—provided, however, that in no event shall any effect be taken into account when determining whether a company MAE (material adverse effect) has occurred.
Article continues below advertisement
any failure by the company to meet published analysts' estimates—being understood that the underlying cause(s) of any such failure may be taken into consideration – in other words, missing your quarter isn't a MAC, but the reason you missed is fair game
any decline in the market price or change in the trading volume of company common stock, in and of itself – similar to the carve-out above, a drop in your stock price isn't a MAC, but the reason could be. A market crash wouldn't be considered a MAC.
any action taken that's required by the terms of this agreement – boilerplate, however it's difficult to see how this comes into effect
any action taken at the written request of Newco or with the prior written consent or approval of Newco – the buyer can't tell Informatica to do something and then claim it's a MAC
the availability or cost of equity, debt, or other financing to Newco, merger sub, or the surviving corporation – if the financial markets seize up, that isn't a MAC
any legal proceedings made or brought by any of the current or former company stockholders arising out of the merger – getting sued because a shareholder doesn't like the price isn't a MAC
Merger arbitrage resources