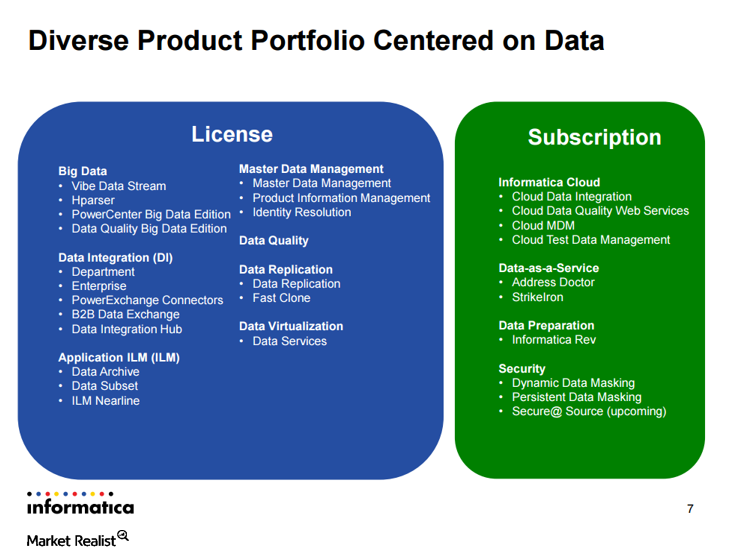 Can the Informatica Transaction Get Competitive?
Could this deal get broken up?
For merger arbitrage professionals, competitive deals can make your quarter. If you get two companies bidding against each other, a 1% gross spread can easily become 10% by the time everything is said and done.
We saw the Salix Pharmaceuticals (SLXP) and Valeant Pharmaceuticals (VRX) transaction get competitive. Arbitrageurs were rewarded with an 11% return over three weeks. Could the Informatica merger get broken up by an interloper?
Article continues below advertisement
Strategic alternatives prior to the deal
In late January, Elliott Associates took a 5% position in Informatica (INFA). It suggested that the stock was undervalued and the company should pursue a sale process. The merger agreement with the Canadian Public Pension Investment Board and Pemira was announced just over two months later.
The critical question is what sort of process did Informatica run? We'll find out once the preliminary proxy comes out. The bigger question is who else could buy the company? As a general rule, private equity firms don't get into bidding wars with each other. That said, most of Informatica's competitors are giants like SAP, Microsoft (MSFT), and Oracle (ORCL). Certainly, these companies have the financial firepower to buy Informatica.
It appears that Informatica ran a process and Elliott was happy with the outcome. Elliott's first choice would have been to see a strategic buyer. They can typically pay more due to synergies and are less likely to be influenced by credit conditions. It would be very surprising if the bankers didn't include the big tech companies in the auction process. So, while you can't rule out a topping bid, it doesn't appear to be a likely outcome.
Merger arbitrage resources