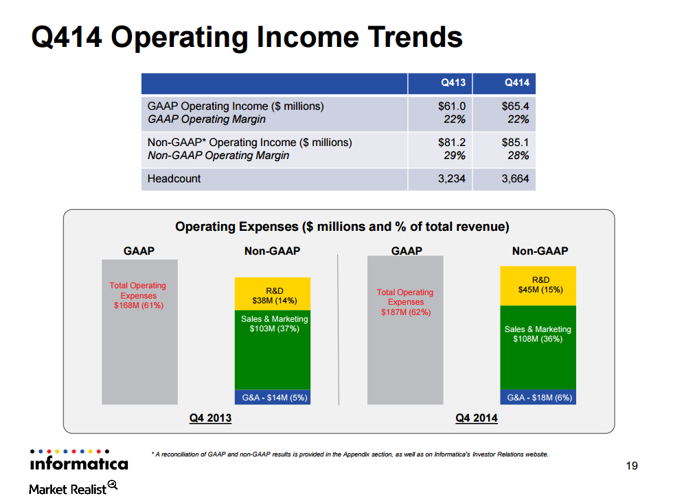 Analyzing the Informatica Merger and the MAE Clause
The Informatica merger and the MAC clause
The MAC (material adverse change) clause is one of the first things arbitrageurs look at. In the Informatica merger, the MAC clause lays out the circumstances under which the private equity consortium can back out of the deal with Informatica (INFA).
Let's take a look at the specific conditions that could stop this deal. In private equity transactions, arbitrageurs take a very close look at the MAC.
Article continues below advertisement
The MAC clause, paraphrased
As a general rule, MAC clauses follow a similar format. Nearly anything that has a material adverse effect on the company will be considered a MAC, but there are exceptions to that rule.
Please note that the following MAC clause has been paraphrased here to limit the legalese. You should still read and understand the actual language in the merger agreement.
"Company Material Adverse Effect" means any fact, event, violation, inaccuracy, circumstance, change, or effect that is or is reasonably likely to be materially adverse to the business, operations, financial condition, or results of operations of the company and its subsidiaries taken as a whole—provided, however, that in no event shall any effect be taken into account when determining whether a company MAE (material adverse effect) has occurred.
general economic or political conditions in the US or any other country or region in the world – in other words, the financial crisis wouldn't have been a MAC
conditions in the industries in which the company or any of its subsidiaries conduct business – in other words, something that affects the tech industry as a whole wouldn't be a MAC
changes in Applicable Law or GAAP (generally accepted accounting principles) or the interpretations thereof after the date hereof – changes in tax law or accounting convention are carved out
acts of war, terrorism, or sabotage – be careful here because the disproportionate effect matters
earthquakes, hurricanes, tsunamis, tornadoes, floods, mudslides, wild fires, other natural disasters, weather conditions, and other force majeure events in the US or any other country or region in the world – again, remember the disproportionate effect clause
the public announcement or pendency of this agreement, the merger or any other transactions contemplated by this agreement – if a customer walks because they don't want to work with a company that's owned by a private equity firm, that isn't a MAC
Merger arbitrage resources