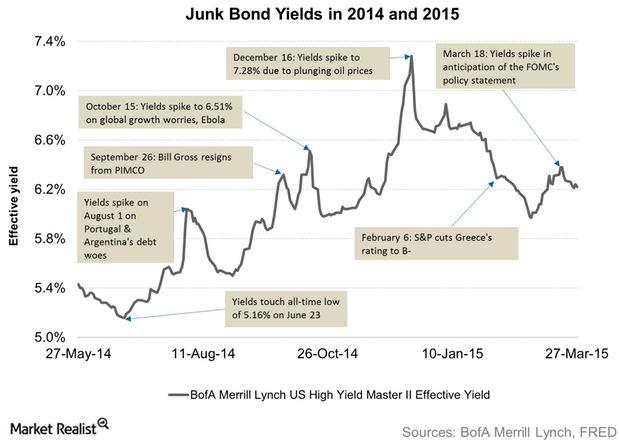 Ally Financial and Whiting Petroleum: The Biggest Debt Issuers
By David Ashworth

Apr. 2 2015, Updated 3:06 p.m. ET
Pricing trends
Investor appetite remained strong for most high yield bonds priced in the market in the week ended March 27. Most high-rated issuers were able to get better deals than the price talk, but some issuers could find takers only at the tight end of the price talk.
Economic indicators influenced bond yield movements last week. An unrevised economic growth number and still-depressed consumer prices pushed yields down, including yield on high yield bonds. However, Treasury yields reversed course and ended marginally up on weak auctions for five- and seven-year notes. This reversal led to a fall in ETFs like the iShares Barclays 20+ Year Treasury Bond Fund (TLT).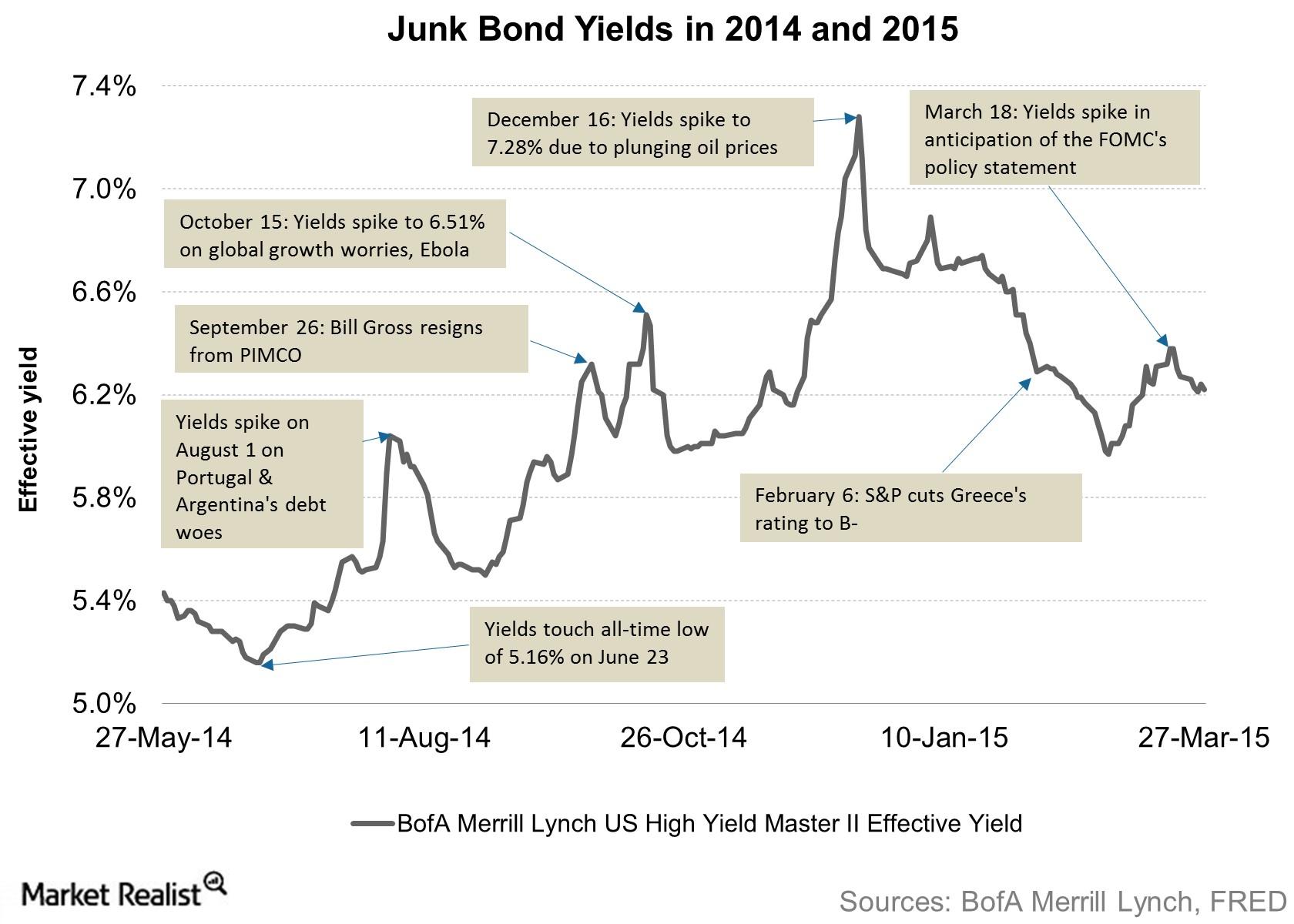 Article continues below advertisement
Deal highlights of the week
Ally Financial (ALLY) provided financial services and products to auto dealers in the US. It issued $1.25 billion in BB+ rated senior notes in two tranches:
$750 million in 4.125% senior notes due on March 30, 2020: These notes were issued at 98.89 at a yield-to-worst of 4.375%.
$500 million in 4.625% senior notes due on March 30, 2025: These notes were issued at 98.04 at a yield-to-worst of 4.875%.
Ally Financial will use the proceeds from the sale for general corporate purposes.
Whiting Petroleum (WLL) is in the exploration and production business in the oil and gas industry. It issued senior notes worth $750 million. The issue was rated Ba2/BB and the coupon for the issue was set at 6.250%. The bonds will mature on April 1, 2023. WLL plans to use the proceeds of the sales to refinance older debt.
Issuances by Schaeffler Group and Cliffs Natural Resources
Schaeffler is a privately owned industrial bearings maker. It issued dollar-denominated senior secured notes worth $600 million on March 27, 2015. The notes, which will mature on May 15, 2023, were rated Ba2/BB-. The coupon on the notes was set at 4.75%. The company plans to use the proceeds of the sales to repay its 7.75% euro- and dollar-denominated notes due in 2017. HSBC (HSBC) was the joint bookrunner of the issue.
Cliffs Natural Resources (CLF) is a mining and natural resources company. It issued senior secured second-lien notes, rated Ba2/BB-, worth $540 million. The notes were issued at 93.24 with a coupon of 8.25% and they will mature on March 31, 2020. CLF intends to use the proceeds of the sale to refinance older debt.