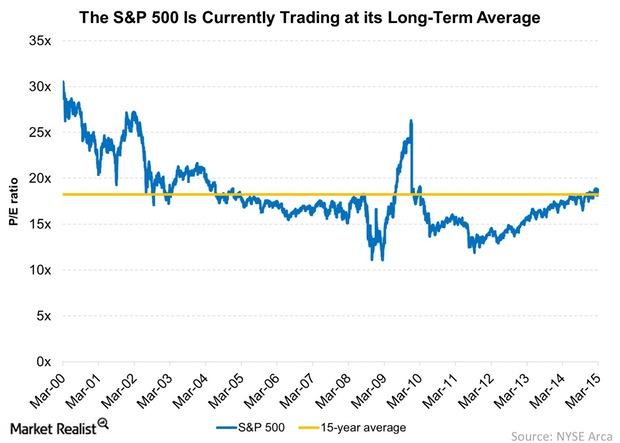 Why We Could See a Volatile Stock Market This Year
By Russ Koesterich, CFA

Mar. 26 2015, Updated 2:06 p.m. ET
Without the tailwind of further multiple expansion––that is, investors paying more for each dollar of earnings, something that is harder to achieve with the Fed set to start raising interest rates––the market is left relying on earnings growth, where the rapid rise of the dollar is proving an impediment.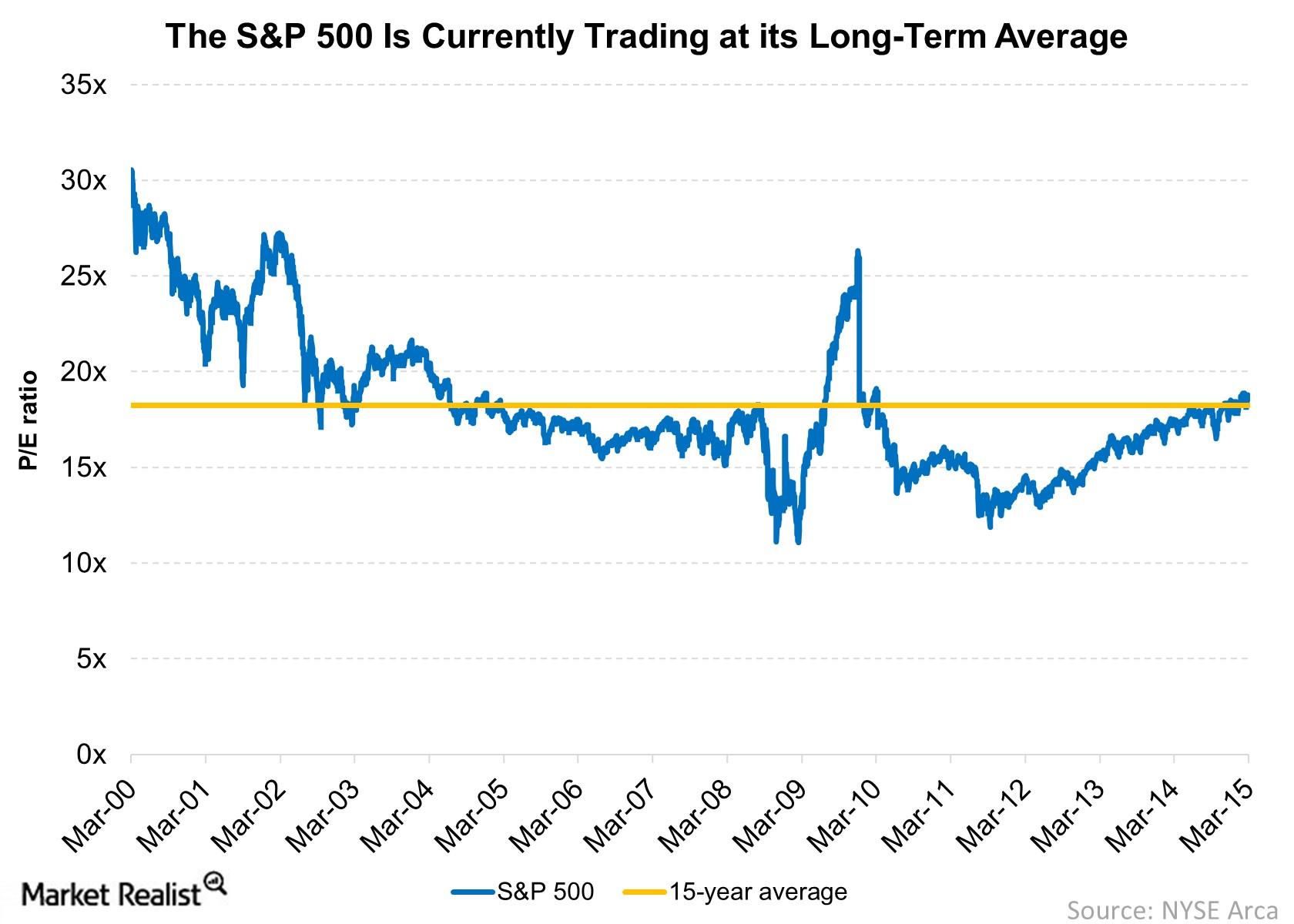 Article continues below advertisement
Market Realist – A stronger dollar and a possible rate hike could lead to a volatile stock market.
The graph above shows the price-to-earnings ratio (or PE ratio) for the S&P 500 (SPY)(IVV) over the last 15 years and the average for that period. Currently, the index is trading at 18.8x its earnings, which is slightly above the 15-year average of 18.2x. While stocks and indexes tend to linger over or under the long-term average, as happened before and after the financial crisis, the ratio tends to be mean-reverting.
Also, to see a multiple expansion—an increase in price without a proportionate increase in earnings—from here on, the market will need a catalyst.
As we mentioned in Part 1 of this series, a stronger dollar and the looming rate hike are making the stock markets (VTI) wary—despite good earnings for the fourth quarter of 2014, particularly from the tech sector (QQQ)(XLK).
Poor consumption levels despite low oil (USO) prices have also led to market volatility (VXX). You'll find more on this topic in the next part of this series. However, the labor market is in better shape. The S&P 500 is up by 2.1% year-to-date, albeit with much higher volatility than we saw in 2014, and it should remain up throughout this year.