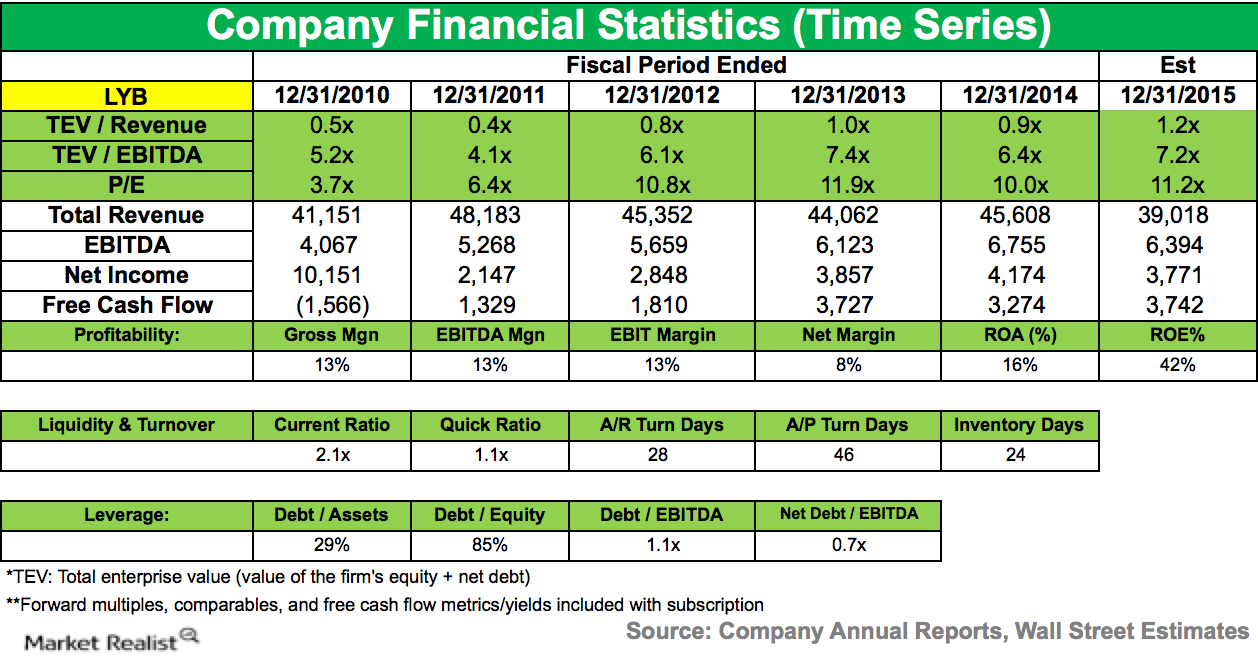 Point72 Asset Management Exits Stake in LyondellBasell
By Diana Key

Mar. 24 2015, Updated 1:32 p.m. ET
Point72 Asset Management and LyondellBasell 
Point72 sold its position in LyondellBasell Industries NV (LYB) during 4Q14. The fund held 1,130,700 LyondellBasell shares at the end of 3Q14. It accounted for 0.92% of the fund's 3Q14 portfolio.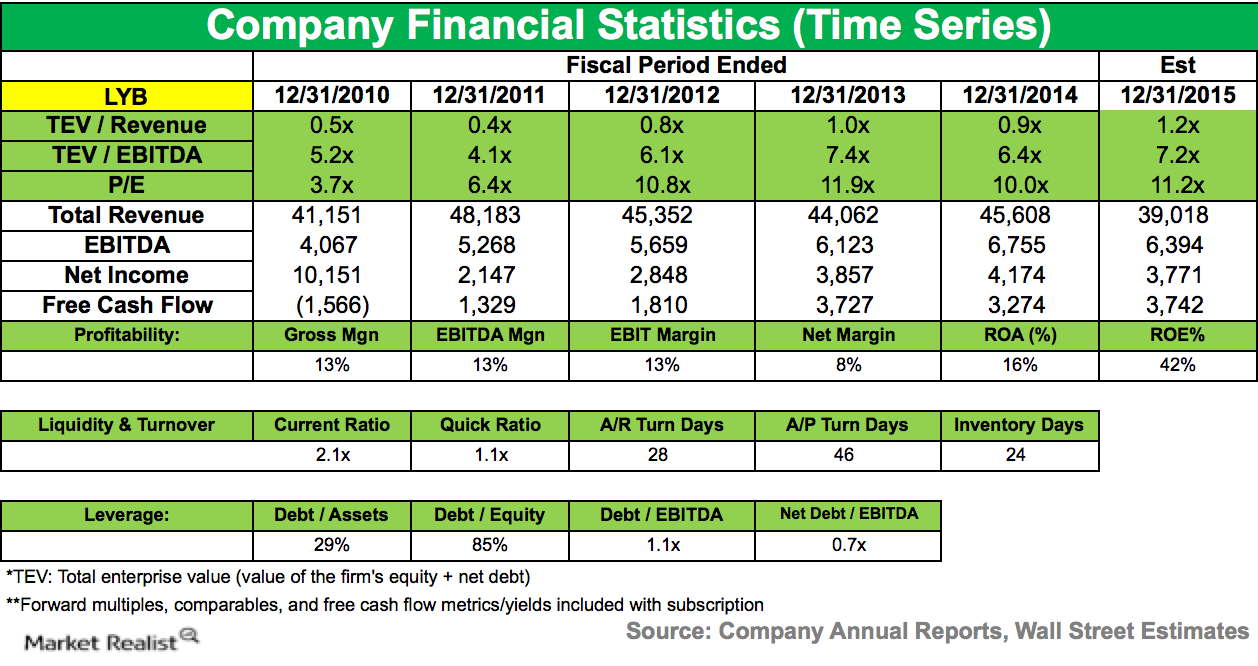 Article continues below advertisement
About LyondellBasell Industries NV
LyondellBasell Industries NV is a global, independent chemical company. It has large processing plants that convert large volumes of liquid and gaseous hydrocarbon feedstocks into plastic resins and other chemicals. Its customers use its plastics and chemicals to manufacture a wide range of products—including food packaging, home furnishings, automotive components, paints, and coatings. The company also operates a refinery in Houston. It processes crude oil into gasoline, diesel, and jet fuel.
LyondellBasell operates its business in five operating segments:
O&P (Olefins and Polyolefins)—Americas
O&P-EAI (Olefins and Polyolefins—Europe, Asia, International)
I&D (Intermediates and Derivatives) – It produces and markets propylene oxide and its co-products and derivatives.
Refining
Technology – It develops and licenses chemical and polyolefin process technologies. It manufactures and sells polyolefin catalysts.
Olefins include ethylene and ethylene co-products. According to filings, it's one of the world's top five independent chemical companies based on revenue.
Article continues below advertisement
Expansion projects
LyondellBasell filed for bankruptcy in 2009. However, under the guidance of CEO James Gallogly, it went through an expansion. In 2014, it completed the 800 million pound per year ethylene expansion at the facility in La Porte, Texas. This expansion resulted in an increase of 25% in LyondellBasell's US ethylene capacity.
It had a 220 million pound per year polyethylene, or PE, expansion at the facility in Matagorda, Texas. It expanded LyondellBasell's global propylene oxide capacity by 35%. These two projects contributed $80 million to its 2014 EBITDA (earnings before interest, tax, depreciation, and amortization).
It also announced a 550 million pound per year ethylene expansion project at its facility in Channelview. It's expected to complete in 2017. It also announced a new chemical plant. It's expected to start operations in 2019.
Change of leadership
Bhavesh Patel was appointed as the new CEO, after Gallogly's retirement in early 2015. LyondellBasell also announced the separation of its CFO Karyn Ovelmen. These leadership changes came amid the ongoing strike of the USW (United Steel Workers) union.
Article continues below advertisement
USW's nationwide strike 
LyondellBasell had a CBA (collective bargaining agreement) with USW. This CBA covered around 55% of North American employees who were working at the company's Houston refinery. After the completion of the CBA in February 2015, the international USW called for LyondellBasell's employees to strike. USW asked employees to strike at 15 plants nationwide. LyondellBasell's refinery is one of them.
Inventory adjustments affect 4Q14 results
LyondellBasell adjusted its inventory according to the LCM (lower cost for market). The company uses LIFO (last-in-first-out) accounting. "Recent declines in pricing for many of our raw material and finished goods inventories" drove LCM. These adjustments impacted 4Q14 EBITDA (earnings before interest, tax, depreciation, and amortization) by $715 million and full-year 2014 EBITDA by $760 million.
For 4Q14, the net income was $0.8 billion. Excluding LCM, it was $1.3 billion. Diluted EPS (earnings per share) was $1.57. The EBITDA was $1.4 billion.
Article continues below advertisement
For full-year 2014, the net income was $4.2 billion. The EPS was $8. The EBITDA was $7.1 billion. In its earnings release, LyondellBasell noted that "Every segment posted strong results for the year, with record performance from both of Olefins and Polyolefin segments, as well as our Technology segment."
Returns to shareholders
In 2014, LyondellBasell returned $7.2 billion to its shareholders. It repurchased 63.3 million shares—12% of all outstanding shares. It also increased its dividend by 17% to 0.70 per share.
You can gain exposure to LyondellBasell by investing in the Materials Select Sector SPDR Fund (XLB). LyondellBasell accounts for 5.98% of XLB. XLB also holds positions in other chemical companies like Monsanto Company (MON), Dow Chemical Company (DOW), and Praxair (PX). These three companies account for 25.42% of XLB. LyondellBasell also accounts for 5.37% of the iShares US Basic Materials ETF (IYM).
In the next part of this series, we'll discuss Point72's position change in Talisman Energy.