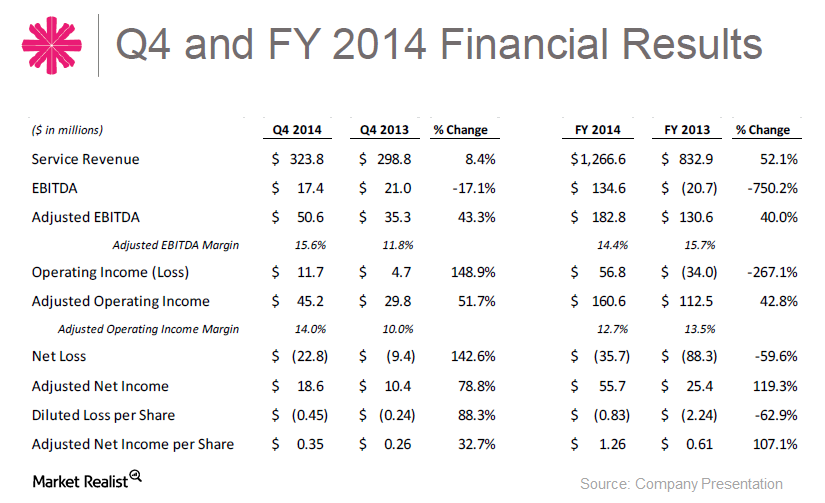 Teachers adds a new stake in PRA Health Sciences
By Samantha Nielson

Mar. 11 2015, Updated 4:06 p.m. ET
New stake in PRA Health Sciences
The Ontario Teachers' Pension Plan, also known as "Teachers," added a new position in contract research organization PRA Health Sciences (PRAH) during the quarter that ended in December. The position accounted for 0.18% of the fund's total portfolio.
PRA Health has 0.06% exposure to the iShares Russell 2000 Growth ETF (IWO).
Article continues below advertisement
Teachers bullish on contract research organizations
During 4Q14, pension fund Teachers added another new position in INC Research Holdings (INCR), also a contract research organization, or CRO. The position accounted for 2.89% of the fund's total portfolio.
INCR made its trading debut in November last year priced at $18.50 per share. It raised $150 million in its initial public offering on NASDAQ.

Overview of PRA Health Sciences
PRA Health Sciences is a leading global contract research organization, or CRO.

PRA Health Sciences raised $306 million in its initial public offering in November last year. It has therapeutic expertise in areas such as oncology, the central nervous system, inflammation, and infectious disease. It offers both traditional, project-based Phase I through Phase IV services as well as embedded and functional outsourcing services.
Article continues below advertisement
Since 2000, PRA has performed approximately 2,300 clinical trials worldwide. It's expanding into high-growth emerging markets, having established a joint venture with WuXi AppTec (Shanghai) Co. in 2012. WuXi is a CRO managing clinical trials in Asia. In 2013, PRA also acquired ClinStar, LLC, a CRO managing clinical research trials in Eastern Europe.
Growth trends for CROs
PRA cites market research firm Industry Standard Research, or ISR, and estimates that "around 31% of Phase I through IV clinical development spend is outsourced to CROs, and that the level of penetration is expected to grow to about 43% by 2018." PRA said the outsourcing is driven by many factors, "including the need to maximize Research and Development productivity, the increasing burden of clinical trial complexity, the desire to pursue simultaneous registration in multiple countries and strong growth in Phase II through Phase IV trials."

Article continues below advertisement
The CRO industry has seen consolidation recently. For example, LabCorp (LH) announced the acquisition of Covance (CVD) for $5.6 billion last year, "creating the world's leading healthcare diagnostics company." And, Massachusetts-based CRO Charles River Laboratories (CRL) boosted its revenues with the acquisition of the CRO services division of Galapagos last year.
Service revenues grow year-over-year
PRA's 4Q14 service revenues were $323.8 million, representing 8% year-over-year growth. The company said the growth was due "largely to the increase in opening backlog, the type of service provided on active studies and the growth in new business awards as a result of higher demand for services."
Reported GAAP (generally accepted accounting principles) net loss was $22.8 million, and reported GAAP diluted loss per share was $0.45 for the three months ended December 31, 2014.

The next part of this series will review a new Teachers position in Qualcomm.