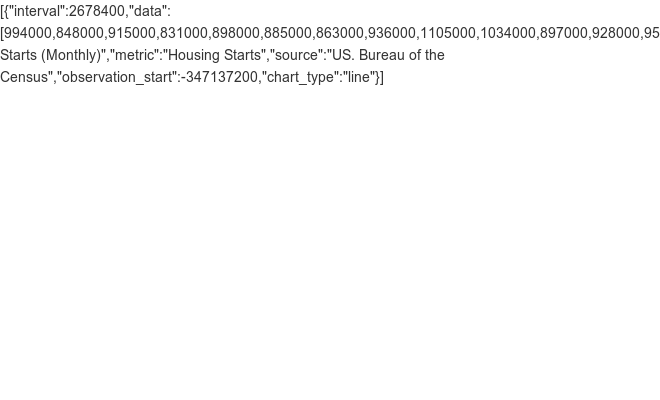 The bad: Why the housing market has yet to find shelter
The housing market has yet to pick up
The housing market, especially construction, has been a cause of concern to policymakers in the Federal Reserve. In her report to two congressional committees, Janet Yellen stated, "housing construction continues to lag; activity remains well below levels we judge could be supported in the longer run by population growth and the likely rate of household formation."
[marketrealist-chart id=288030]
Article continues below advertisement
Construction subdued
Housing starts measure the number of units of privately owned housing started in a given period. The metric includes single-family and multiple-family homes with the former dominating the private-housing market.
Analysts use information from this indicator to anticipate the future production for homebuilders like Lennar (LEN) and PulteGroup (PHM). The future demand for raw materials and labor costs also affects home-related retailers like Lowe's (LOW) and Home Depot (HD).
In the latest report for January 2015, housing starts fell 2% month-over-month. A volatile measure, it had risen by 7.1% in December 2014 after having fallen by the same pace in November.
Sales are also subdued
Apart from construction activity, sales of both new and existing housing units have remained slow. The monetary policy report noted, "In all, real residential investment rose only 2½ percent in 2014, and it remains well below its pre-recession peak."
Reasons and effects
Tight credit conditions have been a deterrent to home sales. However, several banks have eased lending standards on prime loans, but only in the latter half of 2014. Meanwhile, low construction activity is leading to low inventory levels, which are leading to a rise in prices. The rise in prices is keeping away first-time buyers for existing homes. At 28% for January 2015, first-time buyer sales were the lowest since June 2014.
Apart from homebuilders, ETFs that track the homebuilding sector, like the S&P SPDR Homebuilder ETF (XHB) and the iShares Dow Jones US Home Construction Index Fund (ITB) are bearing the brunt of low sales.
The Federal Reserve's statement on monetary policy in January 2015 explicitly mentioned International developments, as did Janet Yellen in her testimony. In the next article of the series, we'll look at the importance of these international developments.