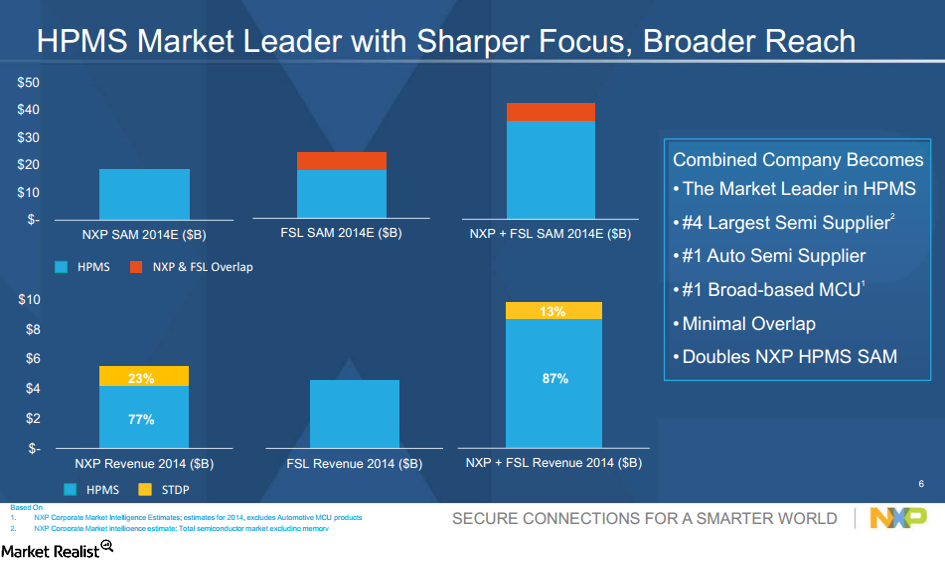 Freescale–NXP merger: The material adverse change clause, part 2
By Brent Nyitray, CFA, MBA

Nov. 20 2020, Updated 4:16 p.m. ET
The MAC clause, paraphrased
The MAC clause describes the way that NXP Semiconductors (NXPI) can back out of the Freescale–NXP merger. In this excerpt, "company" refers to Freescale Semiconductor (FSL).
Please note that the MAC clause has been paraphrased here to limit the legalese, with added comments in italics. You should still read and understand the actual language in the merger agreement.
A Company Material Adverse Effect means any event, circumstance, change, occurrence, development, or effect that has a material adverse change in, or material adverse effect on, (a) the business, assets, financial condition, or results of operations of the Company and its Subsidiaries, taken as a whole, or (b) the ability of the Company to consummate the transactions contemplated hereby before the Termination Date; provided, however, that for purposes of clause (a) a "Company Material Adverse Effect" shall not include any event, circumstance, change, occurrence, development, or effect resulting from or arising in connection with:  (Note: this is the standard MAC language. The carve-outs follow.)
Article continues below advertisement
conditions generally affecting the industries and markets in which the Company and its Subsidiaries operate (pretty much self-explanatory)
general economic, political, or financial or securities market conditions (Generally self-explanatory. If the Chinese government passes a surtax on semiconductor manufacturers, it isn't a MAC.)
the execution of this Agreement, the announcement of this Agreement or the pendency or consummation of the transactions contemplated hereby (If a major customer leaves because they don't want to deal with NXP, or a key Freescale employee leaves because they don't want to be part of the merged entity, it isn't a MAC.)
Other merger arbitrage resources
Other important merger spreads include the Hospira–Pfizer deal. The Hospira (HSP) and Pfizer (PFE) merger is also set to close in 2H15. For a primer on risk arbitrage investing, read Merger arbitrage must-knows: A key guide for investors.
Investors who are interested in trading in the semiconductor sector should look at the VanEck Vectors Semiconductor ETF (SMH).