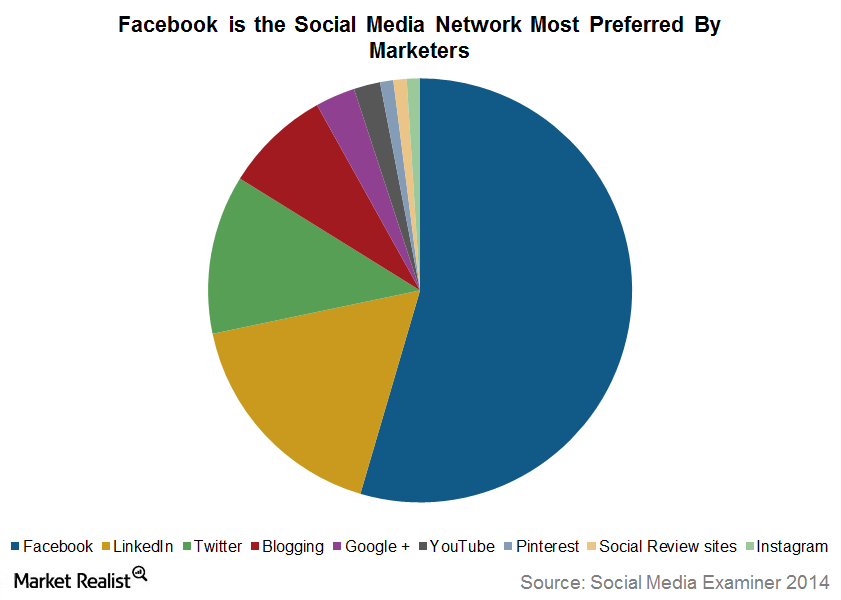 Facebook Has Proven to be a Game-Changer for the NASDAQ
By Heidi Richardson

Nov. 20 2020, Updated 4:01 p.m. ET
3.  New entrants have come on the scene.
Y2K: Mark Zuckerberg would have been applying for a driver's license.
Today: Facebook is a household name globally and one of the largest companies in the world by market cap.
Market Realist – New entrants have entered the NASDAQ, and companies like Facebook (FB) and Twitter (TWTR) have taken the world by storm. The success of these new entrants and their earnings growth and expansion techniques prove that these new entrants are more than a temporary fad—unlike the pets.coms of the world. These companies are very much here to stay and they have played an active role in propelling the NASDAQ to the 5,000 level.
Article continues below advertisement
Facebook has proven to be a game-changer by introducing the world to the concept of social networking. Social media, something quite unheard of in the Y2K era, have acquired significant importance in the past ten years. According to a survey by Social Media Examiner from 2014, 92% of marketers believe social media to be important for their businesses. Facebook is the undisputed champion, with 54% of marketers choosing the website as their most-used and preferred social media marketing platform. LinkedIn (LNKD) and Twitter (TWTR) come in second and third, with 17% and 12% of respondents preferring these platforms, respectively. You can see these results in the graph above.
Facebook recently climbed to become the sixteenth most valued company, with a market capitalization of $231.6 billion, overtaking stalwarts like Pfizer (PFE), valued at $220.6 billion, and JPMorgan Chase (JPM), valued at $227.9 billion. This development is particularly impressive, considering that the company's IPO in March 2012 was considered to be a big disappointment, as the stock fell almost 24% in its first three days of trade and almost 50% in the following six months!
Market Realist – Facebook has largely redeemed itself since then, with robust earnings and solid revenue growth every quarter. Research by Pew Research Center shows that Facebook has held on to its top spot as the most popular social media site, with 71% of online adults as its users.
Market Realist – Facebook accounts for almost 1.4 billion monthly active users, as you can see in the graph above. The company's scope for growth is immense as the Internet's reach expands to untapped emerging markets. The reach and expanse of the website are absolutely phenomenal, and WhatsApp and Instagram are only expected to bolster the growth story of the social media giant.
Market Realist – Facebook's average revenue per user has been climbing steadily, and it now stands at a remarkable $2.81. The company's revenues for Q4 2014 grew 53% year-over-year to a massive $3.9 billion. New initiatives like Facebook payments and video advertisements and strategic acquisitions are likely to contribute to further growth. Facebook's fundamentals continue to look strong, which means the company is likely to keep providing thrust to the NASDAQ (QQQ)(XQQ).