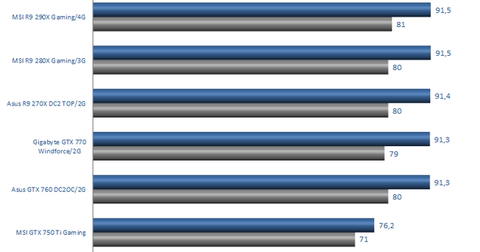 Why Electronic Arts decided to close its Maxis Emeryville studio
By Anne Shields

Mar. 12 2015, Updated 9:05 p.m. ET
Maxis overview
As we mentioned in the previous part of this series, Electronic Arts (EA) generates its revenue from three divisions, in which Maxis has played a significant role. Maxis primarily focused on social games like The Sims and SimCity. Maxis was founded in 1987 and was acquired by EA in 1997.
If you wish to to gain exposure to Electronic Arts, you can consider investing in the Technology Select SPDR (XLK). EA makes up about 0.47% of this ETF.
Article continues below advertisement
Maxis Emeryville shuts down
EA announced the closure of its Maxis Emeryville studio on March 4, 2015, at the Game Developers Conference (or GDC). The game development studio is known for Sim City, Spore, and the earlier Sims video games. The closure of the studio was confirmed by SimCity lead game play scripter and designer Guillaume Pierre on Twitter (TWTR).
The above graph shows the Sims 4 review benchmark by PC Games Hardware. Relevant hardware included Intel's (INTC) Z77 and relevant software included Microsoft's (MSFT) Windows 8.1×64 Professional.
What caused the closure of Maxis Emeryville?
In 2013, Maxis and EA released a reboot of SimCity. However, the reboot generated lot of criticism for its always-online requirement. Because of server issues as well as data loss, the game was unplayable for weeks. On top of this disaster, Maxis went on to defend its always-online connection requirement even though modders proved that it wasn't required.[1. Modders are people who make their own changes to a video game.] Finally, the game was officially patched to work offline. The Sims 4, launched in 2014, also received criticism for lacking content that had been available in previous instalments.
These issues likely forced EA to close Maxis Emeryville. According to a Maxis insider, SimCity and The Sims 4 have underperformed. However, EA has clarified that the company will move forward with its plans for The Sims 4.