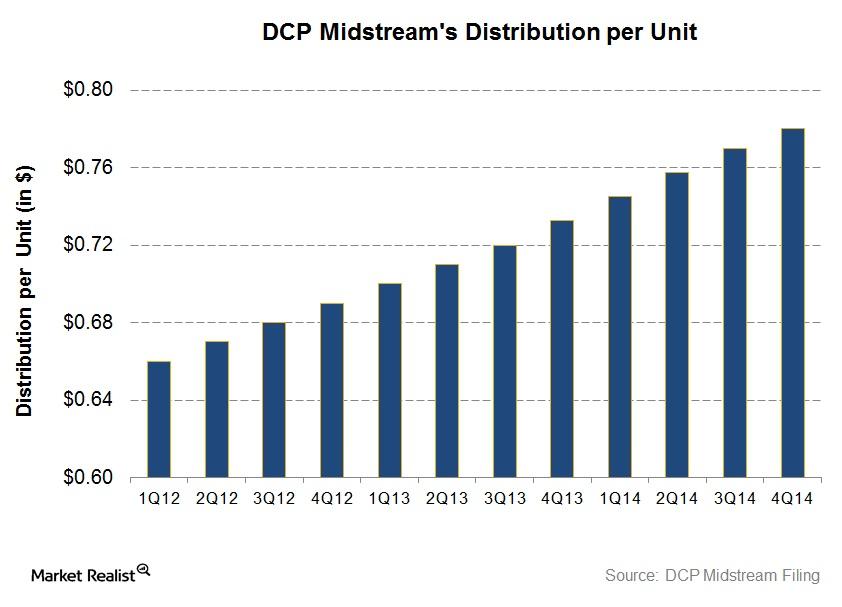 DCP Midstream's Distribution and Coverage
By Alex Chamberlin

Apr. 10 2015, Updated 2:05 a.m. ET
Distribution growth
We learned in the previous part that DCP Midstream Partners' (DPM) returns were below some of its industry peers' last year. Let's look at whether DPM unitholders benefited from the distribution.
In the past 12 quarters, since 1Q12, DCP Midstream's distribution per unit increased 18% to $0.78 per unit in 4Q14. Since 4Q13, its distribution increased 6%.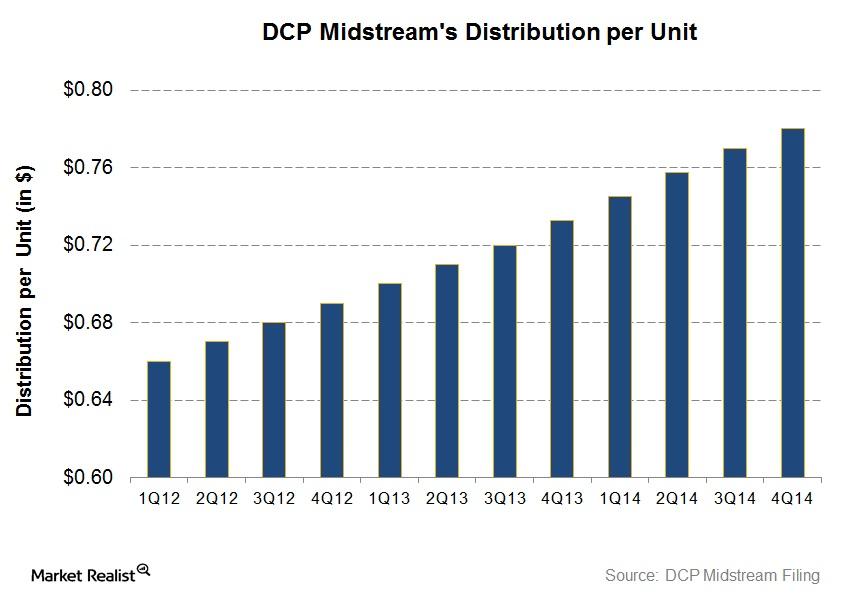 For 2015, DCP Midstream has provided ~5.5% year-over-year distribution growth guidance.
Below are the primary reasons DCP Midstream has been able to increase distributions.
a strong pipeline of growth projects
natural gas and natural gas liquids volume throughput growth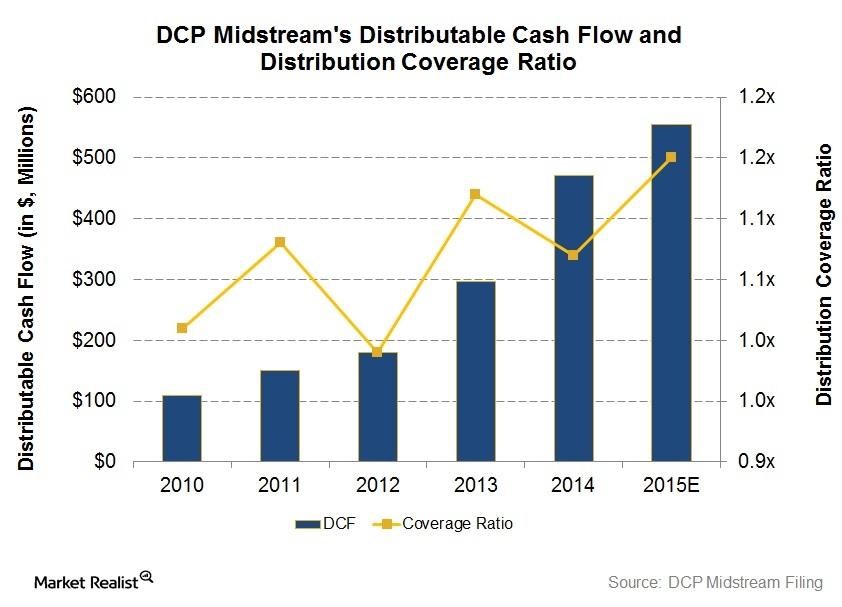 Article continues below advertisement
Distribution coverage
Despite a fall in net income, Sunoco Logistics' distributable cash flows (or DCF) increased 14% to $750 million in 2014. Distribution coverage ratio, however, decreased to 1.5x in 2014, from 1.7x in 2013. Distribution coverage ratio is the distributable cash flow divided by distributions to limited partners.
Distribution comparison
Let's compare DCP Midstream's (DPM) $0.78 per unit 4Q14 distribution to its peers. Boardwalk Partners (BWP) distributed $0.10 per unit, while Oneok Partners' (OKS) distribution was $0.79 per unit. TC Pipelines' (TCP) per unit distribution in 4Q14 was $0.84, and Targa Resources Partners (NGLS) doled out $0.81 per unit. Oneok Partners is 0.61% of the iShares U.S. Energy ETF (IYE).
Sunoco Logistics' stock market returns have been moderate. Does its relative valuation in the market support returns? We'll look at that in the next part of this series.