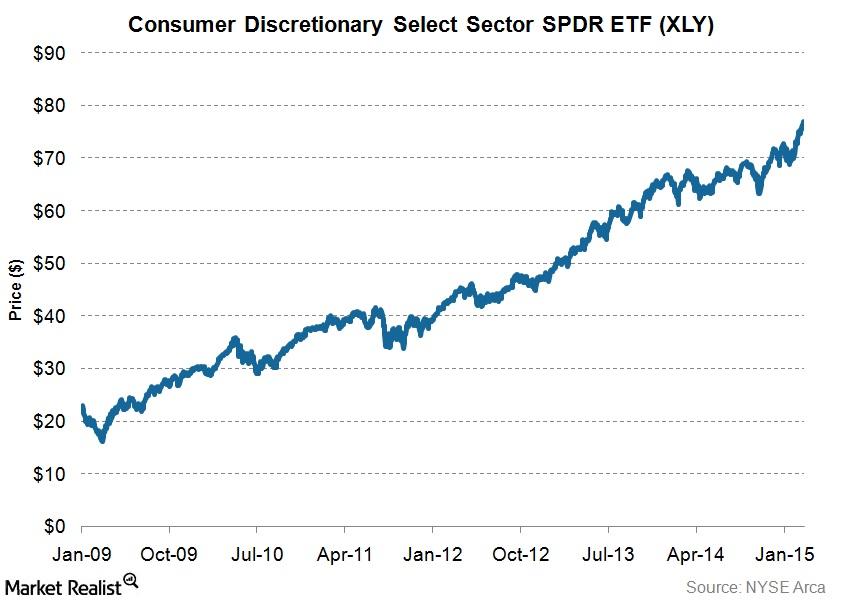 Does currency depreciation help boost growth?
By Surbhi Jain

Mar. 6 2015, Updated 3:06 p.m. ET
Does currency depreciation help countries?
The first country to depreciate its currency generally does it to pursue growth. Other countries join in simply to save their share of export demand. They also want to grab some extra share in the market. By lowering the value of their own currency, they make their goods cheaper. As a result, their goods are more competitive in foreign markets. Let's understand the effect of currency depreciation. It lures countries to enter into currency wars.
Article continues below advertisement
Understanding the effect
For example, if an Indian could buy a pair of US manufactured Nike (NKE) shoes for 6,000 Indian rupees, or $100, when the exchange rate was $1=60 Indian rupees, after the US dollar depreciates to $1=55 Indian rupees, the same pair of shoes could be bought for 5,500 Indian rupees, or $100. Since the price of the pair of shoes effectively decreased in the export market, the US manufacturer would gain in terms of:
increased demand for the product – more consumers will be able to afford the product
increased competitiveness – the product became cheaper compared to certain other products
Such an increase in demand helps boosts sales and revenue for the country's domestic manufacturers. The country depreciates it currency. It also improves the competitiveness of exports. This opens up an opportunity to gain some extra market share.
Increased demand is reflected in stock market growth
In the US, an increase in the domestic demand bodes well for the broad-based SPDR S&P 500 ETF (SPY) as well as the Consumer Discretionary Select Sector SPDR ETF (XLY). XLY invests in consumer cyclical companies like Walt Disney (DIS), Home Depot (HD), and Amazon.com (AMZN).
The increase or decrease in value of the US dollar can be gauged by the performance of the PowerShares DB US Dollar Bullish ETF (UUP). It invests in long USDX futures contracts. The USDX futures contract is designed to replicate the performance of the US dollar against the other major world currencies—like the euro, yen, and pound, among others.
So, what prompts countries to join the currency war? We'll discuss this in the next part of this series.