The ETP–RGP deal and the MAC clause
The MAC (material adverse change) clause is one of the first things that arbs look at. For the deal between Energy Transfer Partners (ETP) and Regency Energy Partners (RGP), the MAC clause lays out the circumstances under which ETP can back out of its deal with RGP. Let's take a look at the specific conditions that could stop this deal.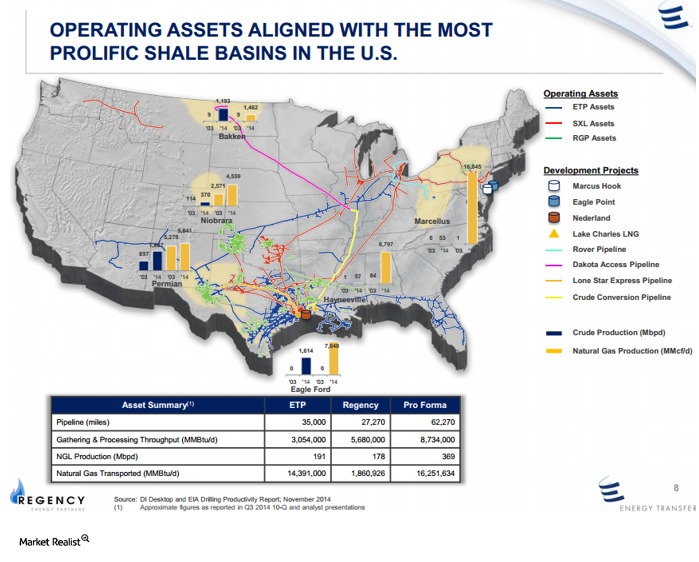 Article continues below advertisement
The MAC clause, paraphrased
Please note that I have paraphrased the MAC clause to limit the legalese, but you should read and understand the actual language in the merger agreement. My comments are in italics.
When used with respect to a Person, the phrase "material adverse change" refers to any change, effect, event, or occurrence that, individually or in the aggregate, (x) has had or would reasonably be expected to have a material adverse effect on the business, financial condition, or results of operations, or (y) prevents or materially impedes, interferes with, or hinders the consummation of the transactions contemplated hereby, including the Merger.
Examples of material adverse change include the following:
(i) changes, effects, events or occurrences generally affecting the United States or global economy, the financial, credit, debt, securities or other capital markets or political, legislative or regulatory conditions or changes in the industries in which such Person operates. In other words, the financial crisis of 2008 would not have been a MAC.
(ii) the announcement or pendency of this Agreement or the transactions contemplated hereby or the performance of this Agreement. In other words, if one of Regency's customers leaves them because of the merger agreement, it isn't a MAC.
(iii) any change in the market price or trading volume of the common stock (it being understood and agreed that the foregoing shall not preclude any other party to this Agreement from asserting that any facts or occurrences giving rise to or contributing to such change that are not otherwise excluded from the definition of Material Adverse Effect) This means that if Regency's stock collapses, that isn't a MAC in of itself, however the reason for the collapse is.
(iv) acts of war or terrorism or natural disasters or other force majeure events. A hurricane is not a MAC, unless it only affects Regency and no one else.
Another important deal is the one between Time Warner Cable (TWC) and Comcast (CMCSA). Investors should also look at the IQ Merger Arbitrage ETF (MNA).