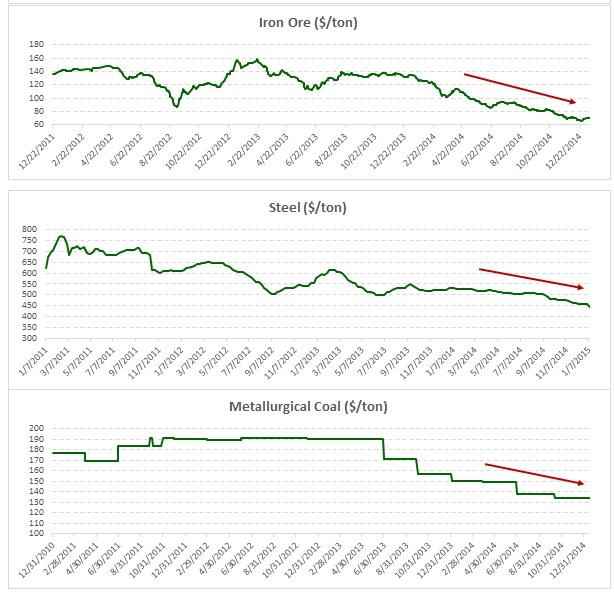 Negative mortgage rates in Denmark…$3.6 trillion of European and Japanese debt with negative yields!
By Liam Odalis

Nov. 19 2019, Updated 7:41 p.m. ET
Global deflation
With negative interest rates in Germany, Switzerland, Ireland, Belgium, and Denmark, it was about time that we saw negative mortgage rates in Europe as well. In January, as much as $3.6 trillion of debt in Europe and Japan traded at negative yields. Unprecedented bond buying by the European Central Bank (the ECB) and Bank of Japan (the BOJ) has resulted in a manipulation of global capital markets that could lead to another major asset bubble.
Article continues below advertisement
Negative mortgage rates
The situation has gotten so out of hand that not only are interest rates -0.2% at the ECB's overnight deposit facility, but commercial banks are also lending to individuals at negative rates. The ECB's Mario Draghi may be biting off more than he can chew at this point. (Thank you, Super Mario!) According to Finans.dk, mortgage rates are now negative in Denmark. The situation is so bizarre that Nordea Bank's IT systems need to be reprogrammed, as it's not accustomed to situations where the bank isn't receiving interest payments on outstanding mortgages.
The US Federal Reserve and Bank of China haven't been innocent here either. The Fed recently ended five years of relentless quantitative easing, and the Bank of China recently lowered interest rates, resulting in a massive run-up in the Shanghai index over the last quarter. These easing policies have unfortunately not been able to support the real economy. What global governments don't seem to realize is that low rates and asset inflation don't help the middle class, and they only serve to manipulate market prices. The trillions of dollars that have been flooding the global markets have done very little to raise wages and improve employment. Short-sighted governments have avoided true fiscal reform, relying instead on central banks to clean up their messes.
Negative Chinese growth despite central bank easing
This weekend, Chinese manufacturing growth recently turned negative "unexpectedly." It looks like the media, economists, and highly paid Wall Street analysts haven't been able to see the signs of global deflation that are so apparent in commodity prices, dry bulk shipping, and industrial demand. We've been calling out these signs of deflation for months at Market Realist. Prices of industrial commodities—including iron ore, steel, and metallurgical coal—have seen declines of 50%+ over the last six months, pointing to a decline in Chinese construction demand (see below). Countries like Brazil, suppliers to China's steel mills and highly levered to its economic growth, have been suffering sharp declines in exports and GDP growth as well.
Unfortunately, as global GDP growth continues to decline and currency wars continue, central banks will probably stick to their ways. Economists and policymakers have not learned their lessons, so we're entering a period of global deflation. Markets will certainly remain volatile in 2015.
Stay vigilant out there and don't chase low bond yields or high developed market equity valuations. It may be the right time to start raising cash, as even US GDP growth slowed materially to 2.6% in the fourth quarter and earnings growth will be muted due to the rising dollar. More to come.