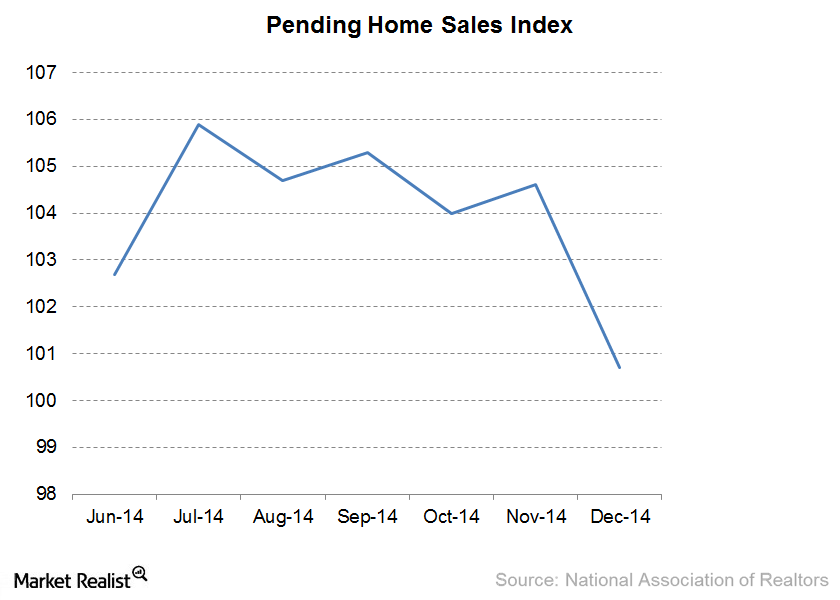 Citadel Advisors increases position in Ryland Group
By Adam Rogers

Nov. 20 2020, Updated 12:00 p.m. ET
Citadel Advisors: Position updates
Citadel Advisors added to its positions in Silver Bay Realty Trust (SBY), Bonanza Creek Energy (BCEI), Ryland Group (RYL), Astoria Financial (AF), Louisiana-Pacific Corporation (LPX), Rowan Companies (RDC), CommVault Systems (CVLT), and Newfield Exploration (NFX) and decreased its position in Rosetta Resources (ROSE).
Article continues below advertisement
Citadel Advisors and Ryland Group
Citadel Advisors filed a 13G with the SEC (U.S. Securities and Exchange Commission) in January 2015 and updated its position in Ryland Group. According to the filing, Citadel owns 5% of the company. The fund now has 2,308,845 shares compared to 1.79 million shares it reported in previous 13F filings.
Citadel Advisors invests in companies with declining share prices. Ryland Group's share price has declined by over 16% in the last year. Having said that, Citadel is a long-term shareholder of Ryland, and it saw the stock double in value over the last three years.
Overview of Ryland Group
Ryland Homes is the sixth-largest new homebuilder in the US. It was founded in 1967 and is headquartered in California. Ryland Group (RYL) is a homebuilder and a mortgage-finance company. Since the beginning of 2015, it has already announced several new communities and projects across its focus regions in the Northern, Southern, and Western United States.
Article continues below advertisement
Pending Home Sales Index stalls in December
The National Association of Realtors put out its Pending Home Sales Index for December. The index tracks the number of home sales under contract, and tends to lead the actual home sales data by a few months. The Pending Home Sales Index decreased 3.7% to 100.7 in December 2014 from a slightly downward revised 104.6 in November 2014.
Home sales data are an indicator of the real estate market's health. Recently, the market has been characterized by limited supply. Homeowners who aren't desperate to sell have removed their properties from the market in the hope of getting a better price.
A combination of higher borrowing rates and limited supply has made the first-time homebuyer pull back from the market. Pretty much every homebuilder, including PulteGroup (PHM), D.R. Horton (DHI), Lennar (LEN), and Ryland (RYL), has noticed buyer hesitation. Given that builders have been increasing average selling prices by building bigger homes, the luxury end has been performing the best.
Ryland declares 4Q14 results
For 4Q14, Ryland reported net income of $71.7 million, or $1.26 per diluted share. For the same period in 2013, the company reported $72.2 million, or $1.27 per diluted share.
The homebuilding segment reported pretax earnings of $116.6 million for 4Q14, compared to $80.1 million for the same period in 2013. This increase can be attributed to these three factors:
a rise in revenues
higher housing gross profit margin
a reduced selling, general and administrative expense ratio
Selling, general, and administrative expense totaled 9.9% of homebuilding revenues for 4Q14, compared to 11.4% for 4Q13. Increased revenues produced higher leverage for the firm, leading to the decrease in this expense ratio.