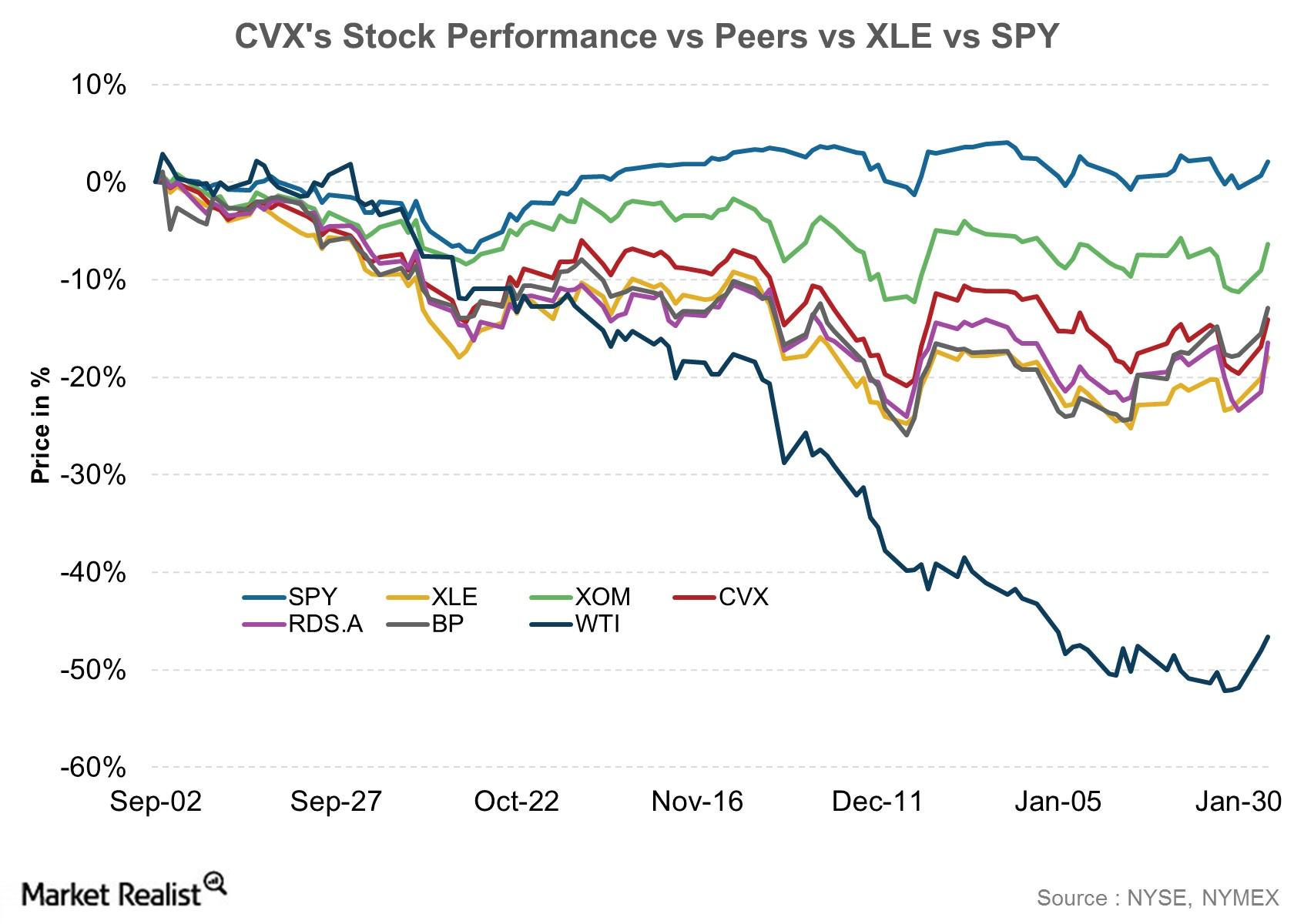 How has Chevron's stock performed?
Stock performance
Following Chevron's (CVX) 4Q earnings, its stock increased by ~3.4%. The increase was a combination of Chevron beating its earnings estimates as we discussed in part one of this series, and the company giving its dividend payment the highest priority.
The graph below analyzes Chevron's stock performance in comparison to its peers since oil prices started dropping last year.
In the graph above, we compare stock returns and WTI prices from September 2014 to the end of January. All of the oil stocks started declining as WTI oil prices started decreasing last September.
The broader market S&P 500 SPDR ETF (SPY) slightly decreased as well, but was one of the first ones to recover from the oil price drop, closely followed by ExxonMobil (XOM).
Chevron underperformed Exxon on a price return basis. However, Chevron's performance was slightly better than its international peers Royal Dutch Shell (RDS.A) and BP (BP), as well as the Energy Select Sector SPDR ETF (XLE).
Chevron however continues to return negative price returns.
It's interesting to note that the recent increase in WTI prices has also caused an uptick in the energy stocks. Reduced capex budgets have driven an increase in crude prices, which has created speculations about future production levels.
If prices maintain their increasing streak, and with some major projects coming online over time, Chevron could be on its path to recovery sooner than anticipated, especially in the case of its upstream earnings.
Article continues below advertisement