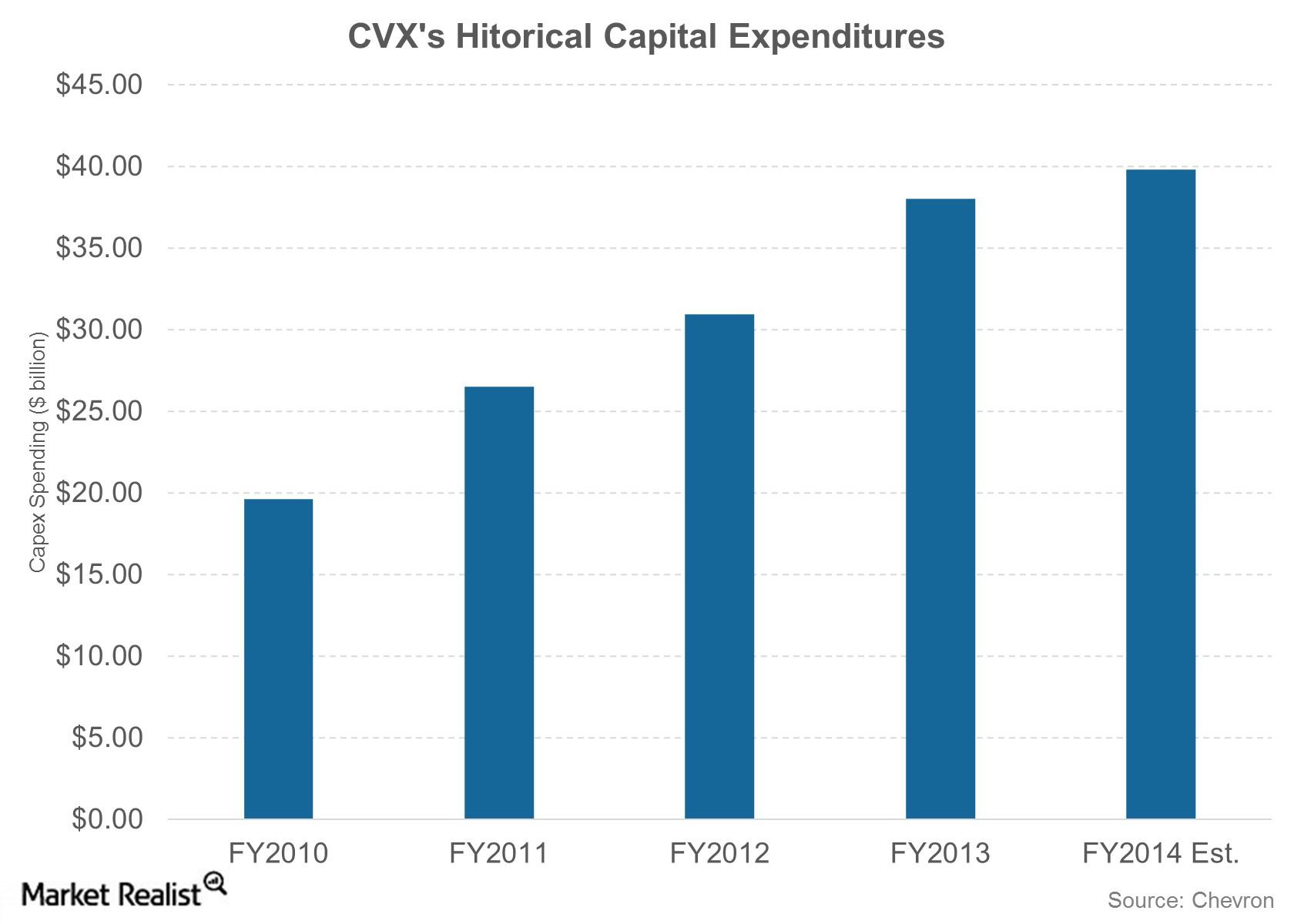 Will Chevron cut its capital expenditure?
Chevron's capital expenditure
Back in December 2013, Chevron (CVX) announced that it expects to invest ~$39.8 billion on capex (capital expenditure) in 2014. Of this, 90% will go toward its upstream business, while the remainder will go to its downstream business.
The company spent $29 billion in the first three months of 2014, compared to $28.9 billion in the corresponding 2013 period. This figure includes equity affiliates' expenditures.

Expenditures for upstream totaled ~93% of the total capex in the first nine months of 2014.
Article continues below advertisement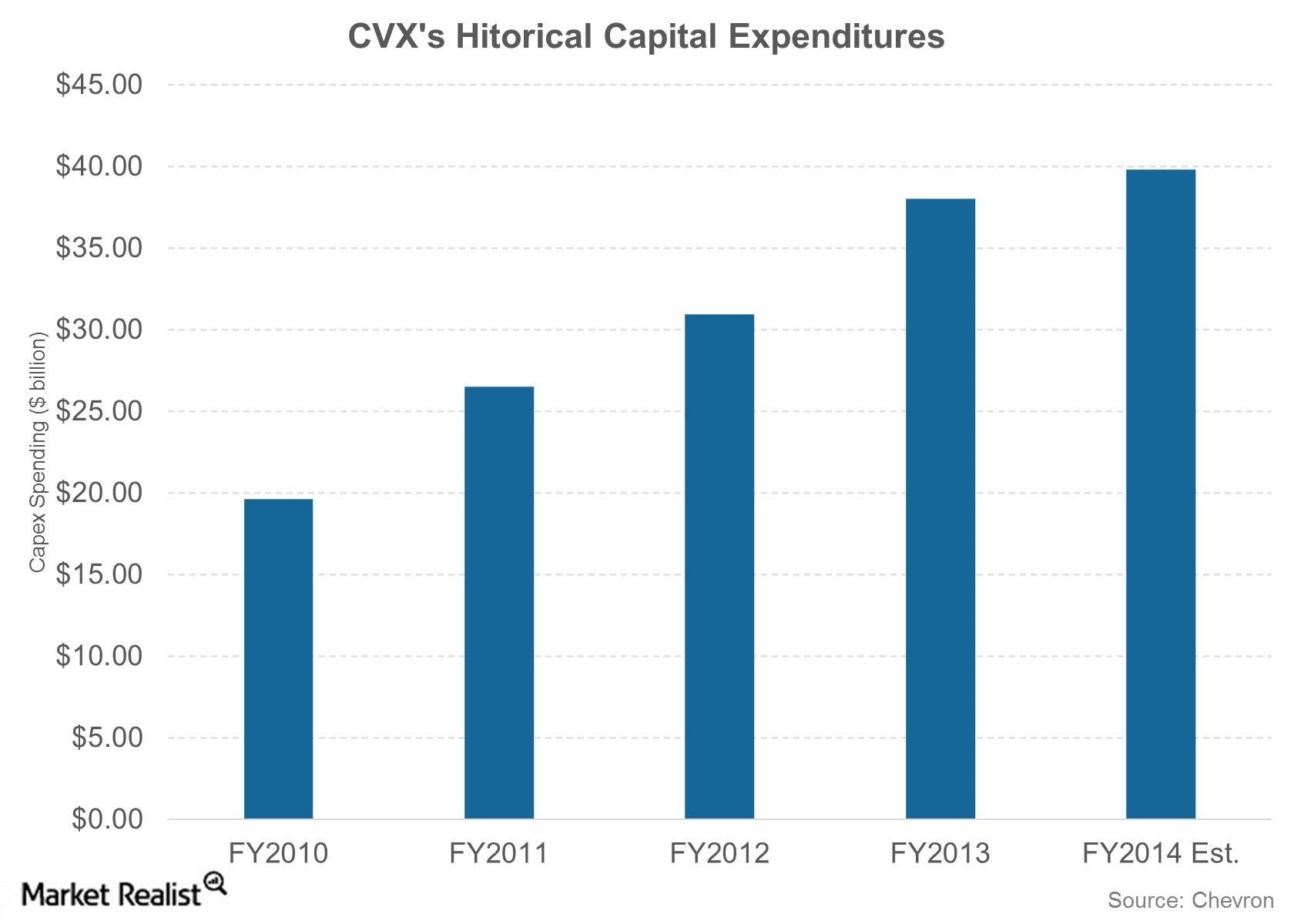 Guidance
The company has yet to release its capex spending plans in 2015. In early December, the company postponed its announcement to early 2015.
Capex spending guidance is crucial in light of falling crude prices. Companies like ConocoPhillips (COP) have already cut 20% of their spending compared to 2013.
In Chevron's case also, the company could see a cut in its capex. However, comments from Patricia Yarrington, vice president and chief financial officer in the third quarter earnings call, leave investors uncertain about the company's 2015 capex plans. She said, "Our (Chevron) capital program, balance sheet health issues, etcetera and all of that gets taken into account when we look at our allocation of our cash uses. The priority, as I've said before and we've been long-standing in saying this is really about being able to grow our dividend. But in order to do that over a long period of time, we need to make very strong investments or investments in strong projects, attractive projects…We're very cognizant of the risk in our business, the commodity price cycle risk and we've long-standing kept a pristine balance sheet to weather through positions just like this. We have a lot of borrowing capacity still ahead of us without putting into jeopardy our AA status."
Bear in mind that the company is already tapping the debt markets to finance its dividends and share repurchases. We discuss this in detail in the following part of this series.