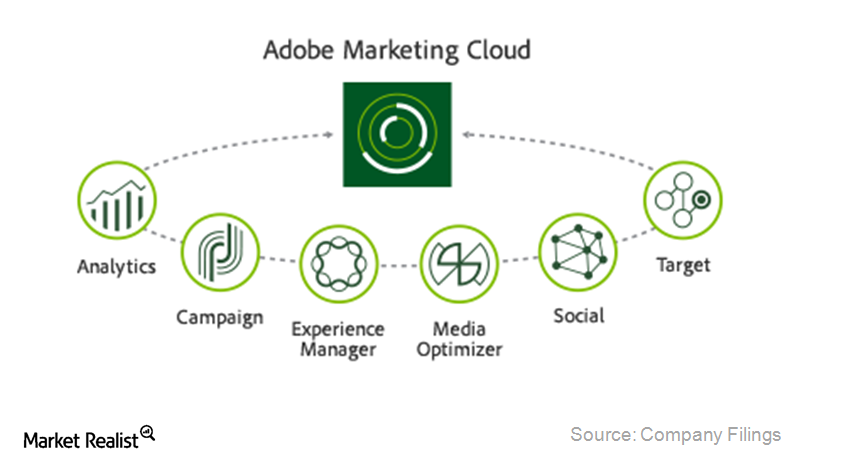 What opportunities can Adobe use to its advantage?
By Anne Shields

Jan. 22 2015, Updated 2:08 p.m. ET
Adobe's focus on digital marketing is expected to benefit the company
In the digital marketing cloud segment, leading software players include IBM (IBM), Salesforce.com (CRM), Adobe (ADBE), Oracle (ORCL), and HP (HPQ). As we discussed in the earlier part of the series, Adobe did beat all of its peers to become leader in the digital marketing quadrant. As Adobe aims to become a single provider for all digital marketing solutions, there is a likelihood that once customers grow accustomed to its offerings, they will be less likely to shift to other platforms.
The presentation below shows various offerings that Adobe offers under the umbrella of the Adobe Marketing Cloud. Moreover, the margins are also decent in this space, which will go a long way towards improving the margins of the company. Adobe's margins have long been a concern for its investors.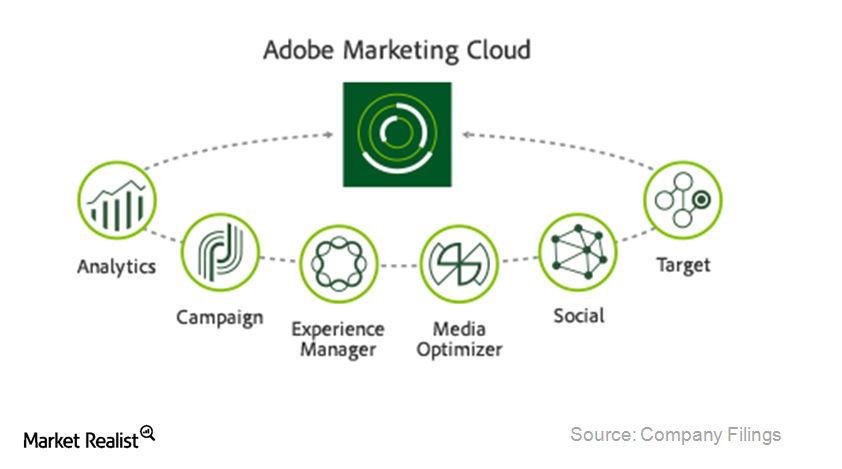 Article continues below advertisement
Adobe targets SMAC revolution through digital marketing segment
Adobe's Digital Marketing segment caters to the growing big data analytics, mobility, and social media industries, evolving as a result of the SMAC (social, mobile, analytics and cloud) revolution. Thus, this segment has ample opportunity to provide incremental revenues across diverse industries. According to Adobe's CEO, Shantanu Narayen, the marketing cloud is easily a $10 billion opportunity.
Adobe is targeting a myriad of computing devices
In its annual conference held in October 2014, Adobe announced a new version of Illustrator. The new version adds a new touch workspace that allows users to use the graphic design software not only with touchscreen laptops but also on tablets.
To cater to the burgeoning mobile market, Adobe has designed its mobile apps to link projects seamlessly with more powerful PC-based apps so that designers can move among the different devices.
Venture into high growth areas
In accordance with Adobe's strategy to adopt a cloud model, it's venturing into high growth areas like talent search, marketing, and analytics. The company considers these areas to a $4-billion revenue opportunity. Moreover, as discussed in the earlier part of the series, talent search is a high margin business, which will be a relief to the falling margins of the company.