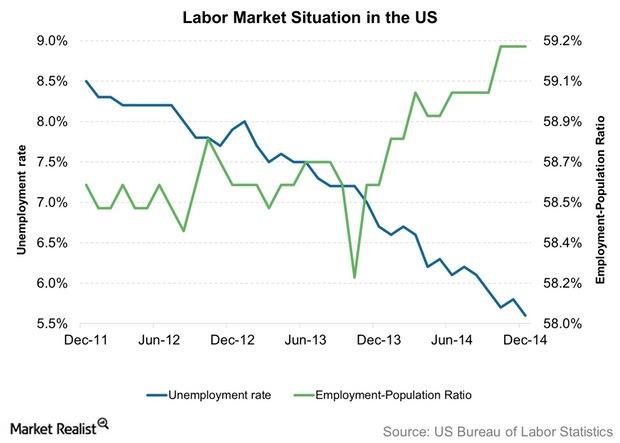 Kocherlakota said the FOMC could have done more for labor markets
By David Ashworth

Dec. 4 2020, Updated 10:53 a.m. ET
Kocherlakota posed a question
Narayana Kocherlakota is the president of the Federal Reserve Bank of Minneapolis. He reviewed the FOMC's (Federal Open Market Committee) performance. He considered its stated dual mandate on price stability and unemployment.
He posed the question "Should Americans view the FOMC's performance with respect to the maximum employment mandate as being satisfactory?"
Article continues below advertisement
Points to consider
Before his review, Kocherlakota made two broad points regarding monetary policy:
The FOMC's stimulus measures usually push or pull inflation and unemployment in the same direction.
The FOMC's actions affect inflation and unemployment with a lag of about 1.5 to two years.
Employment situation
In evaluating the FOMC's performance over the past three years, Kocherlakota mentioned that the unemployment rate fell to 5.6%. Although this fall has been faster than anticipated, it still remains higher than the longer-term central tendency projected in the Fed's Summary of Economic Projections, or SEP. It ranges from 5.2–5.5%. Also, the rate can fall for two reasons:
More people are getting jobs
Less people are looking for work
Recently, the sharp fall in unemployment can primarily be attributed to the latter. This can be seen by looking at the employment-to-population ratio. The ratio was 58.6% in December 2011. It improved to 59.2% in December 2014. This implies that people getting jobs contributed to less than half of the fall in the unemployment rate in the last three years. However, at least the number improved.
A non-farm payroll report has a positive impact on ETFs related to industrials—like the SPDR Industrial Select Sector Fund (XLI) and the First Trust Industrials AlphaDEX Fund (FXR). It's also positive for ETFs related to materials—like the SPDR Materials Select Sector Fund (XLB). The exception was the broader equity market (SPY) (IVV).
Before answering the posed question on employment, Kocherlakota reviewed the inflation indicators. We'll look at his views on inflation indicators in the next part of this series.