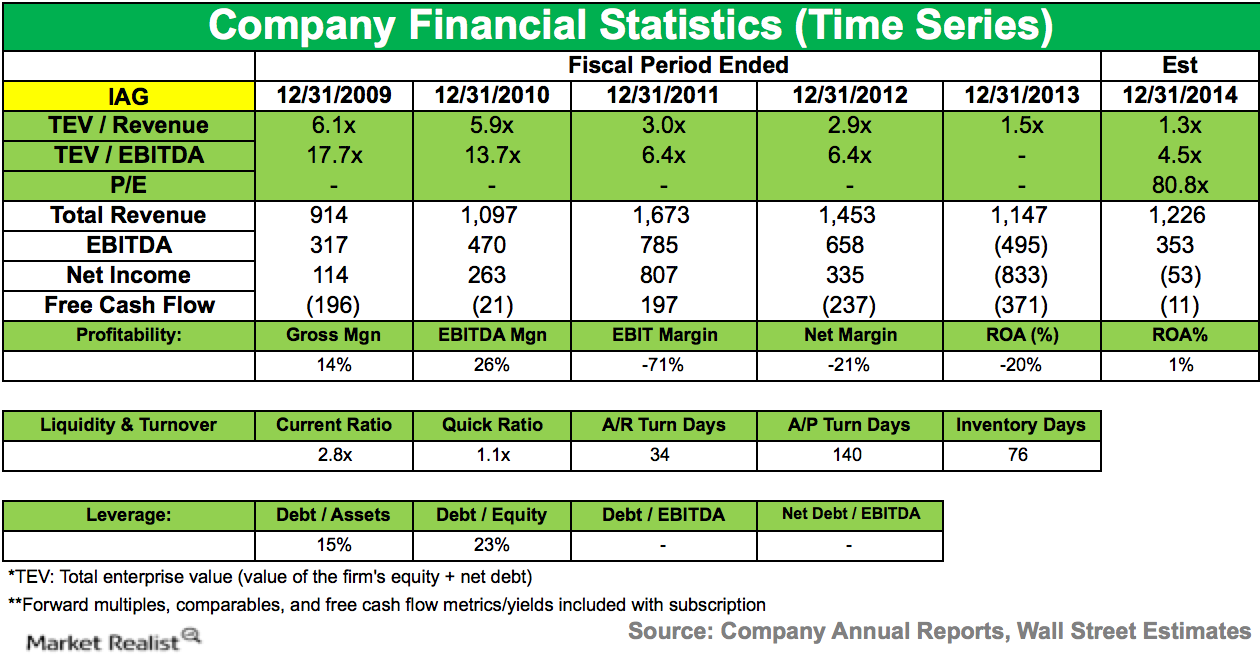 Horseman Capital exits stake in IAMGOLD
By Diana Key

Feb. 3 2015, Updated 5:05 p.m. ET
Horseman Capital and IAMGOLD
Horseman sold its position in IAMGOLD (IAG) in 4Q14. The position accounted for 2.65% of the fund's 3Q14 portfolio.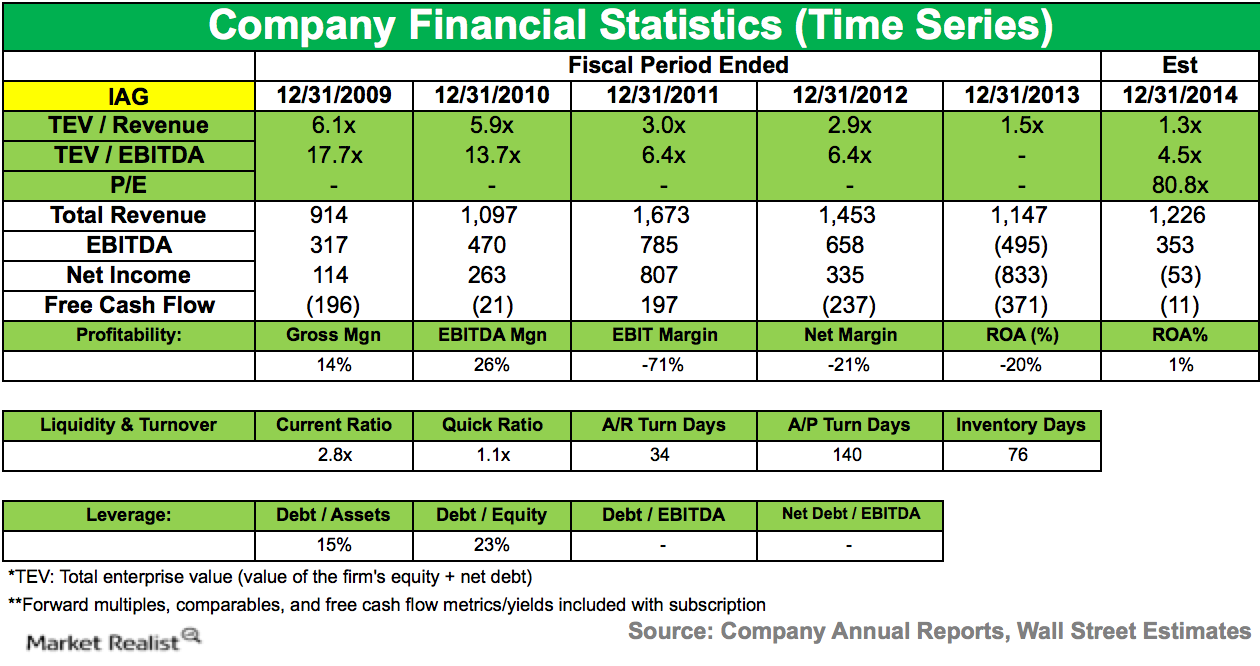 Article continues below advertisement
Overview of IAMGOLD
IAMGOLD is a mid-tier gold mining company that produces almost 1 million ounces of gold annually from five mines on three continents. IAMGOLD operates in West Africa, the Guiana Shield of South America, and Quebec. It has a pipeline of development and exploration projects. As of December 31, 2013, IAMGOLD has probable gold mineral reserves of 318 million pounds.
IAMGOLD completed sale of Niobec
On January 22, IAG completed the sale of Niobec for $530 million. IAMGOLD now has the ability to invest further in its existing portfolio of assets. The company can also consider acquisition opportunities that will contribute to positive cash flow.
Article continues below advertisement
IAG's production results for 2014
On January 22, IAG announced its preliminary operating results for 2014 and guidance for 2015. The company produced 844,000 ounces of gold in 2014 at all-in sustaining costs (or AISC) of $1,100 to $1,120 per ounce, which is better than the lower end guidance of $1,150 per ounce.
The improvement is due to the successful implementation of cost reduction initiatives at all sites and the restructuring at corporate office. Gold miners are cutting their costs to maintain profits in the current environment of falling gold prices.
Revenue for 2014 was $1.2 billion compared to $1.1 billion in 2013. Capital expenditures were approximately $325 million in 2014, 51% lower than in 2013.
As of December 31, 2014, the company's cash, cash equivalents and gold bullion were worth approximately $333 million.
Flat 2015 guidance
In 2015, the company expects to produce 820,000 to 860,000 ounces of gold at AISC of $1,050 to $1,150 per ounce. Capital expenditures are projected at ~$230 million, ~30% lower than capital expenditures were in 2014.
Horseman's key positions in 4Q14
Horseman Capital added a new position in Alibaba (BABA). The fund increased its stake in TJX Companies (TJX), Vipshop Holdings (VIPS), BNY Mellon (BK), Wells Fargo (WFC), and Goldman Sachs (GS). The fund sold its positions in Comerica (CMA), Barrick Gold (ABX), IAMGOLD (IAG), and Harmony Gold Mining (HMY). The fund reduced its stake in Newmont Mining (NEM).
In the next part of the series, we'll discuss Horseman's position change in Harmony Gold Mining.