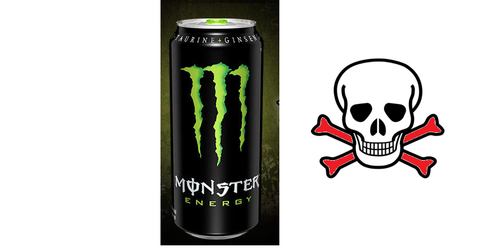 Are health concerns impacting Monster Beverage's business?
By Sirisha Bhogaraju

Updated
Rising criticism
Soda and energy drinks received a lot of criticism over the past few years because of their high sugar and caffeine levels. A recent report by the researchers at the WHO (World Health Organization) indicated that energy drinks could cause several health problems. Energy drinks, like Red Bull and Monster, are potentially more harmful when mixed with alcoholic drinks.
Article continues below advertisement
Caffeine's side effects 
Energy drinks contain large amounts of caffeine. Caffeine is known to provide a temporary energy boost. According to the FDA (Food and Drug Administration), 400 milligrams of caffeine for healthy adults isn't usually dangerous. However, higher amounts of caffeine can cause insomnia, elevated blood pressure, seizures, abdominal pain, anxiety, and extreme irritability.
Hazardous to children
According to the European Food Safety Authority, 30% of adults, 68% of adolescents, and 18% of children under the age of ten consume energy drinks. Young people are attracted to the energy drinks' aggressive advertising campaigns.
Health experts believe that the FDA should put a limit on the amount of caffeine that's allowed in energy drinks. It should keep in mind the increased number of deaths and other medical conditions that are reportedly caused by energy drinks.
MNST defies charges
Monster Beverage Corporation (MNST) doesn't agree with the charges. Monster Beverage believes that there are many other beverages with higher caffeine content than energy drinks.
According to Monster Beverage, a 16-ounce brewed coffee at Starbucks (SBUX) contains ~330 milligrams of caffeine. This is more than twice the 160 milligrams of caffeine in a 16-ounce Monster Energy drink.
Monster Beverage's peers—like The Coca-Cola Company (KO), PepsiCo, Inc. (PEP), and Dr Pepper Snapple Group, Inc. (DPS)—have also been under fire for the harmful effects of the high sugar in soda drinks. These companies are developing low-calorie and healthier beverages.
ETFs—like the Consumer Staples Select Sector ETF (XLP)—have diversified holdings in these beverage companies.