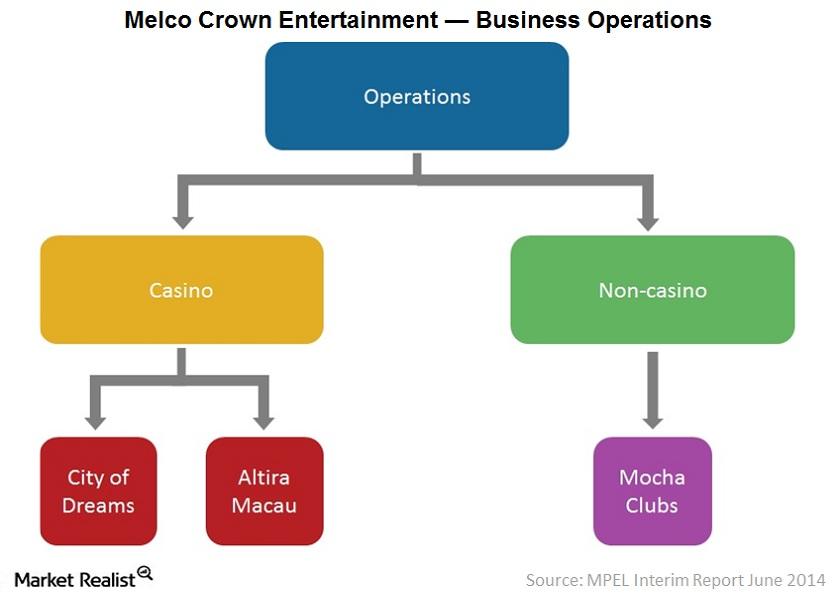 A Business Overview Of Melco Crown Entertainment
By Shawn Bolton

Nov. 20 2019, Updated 3:58 p.m. ET
Business overview
Established in 2004, Melco Crown Entertainment (MPEL) owns, develops, and operates casino gaming and entertainment resort facilities with a focus in Asia. The company was formerly known as Melco PBL Entertainment (Macau) and changed its name to Melco Crown Entertainment in 2008.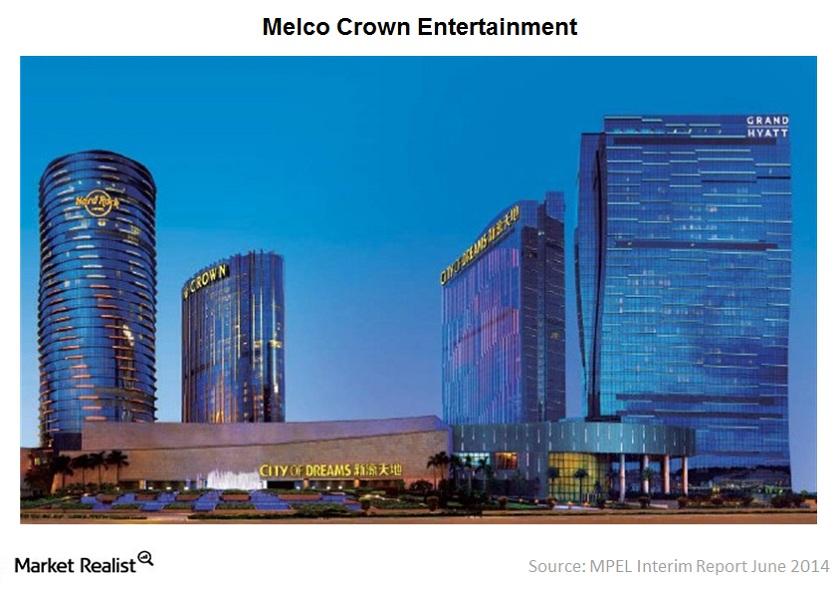 Melco Crown Entertainment is a dual listed company. The company's American depository shares (or ADS) are traded on the NASDAQ Global Select Market under the symbol MPEL. It is also listed on the Main Board of the Stock Exchange of Hong Kong Limited under the stock code 6883.
However, on January 2, 2015, MPEL's Board unanimously approved a proposal to delist the shares of MPEL from the Main Board of the Stock Exchange for reasons of cost and utility. MPEL is a part of ETFs like the VanEck Vectors Gaming ETF (BJK), which help investors gain access to the casino industry.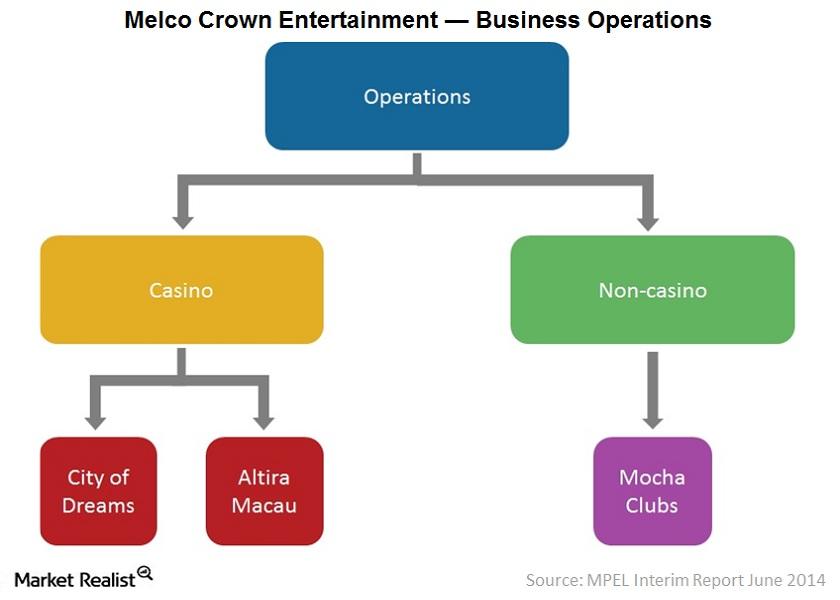 Article continues below advertisement
Business overview
MPEL operates through its subsidiary Melco Crown (Macau) in Asia. Melco Crown Entertainment has two casino-based operations—City of Dreams and Altira Macau—and noncasino-based operations at its Mocha Clubs.
City of Dreams is an integrated casino resort that targets high-end customers and rolling chip players from regional markets across Asia. As of June 30, 2014, City of Dreams featured:
~500 gaming tables
~1,400 gaming machines
~1,400 hotel rooms and suites
~30 restaurants and bars
70 retail outlets
various non-gaming entertainment amenities
Altira Macau is a casino and hotel that mainly caters to Asian rolling chip customers. As of June 30, 2014, Altira Macau featured ~120 gaming tables, 230 hotel rooms, and various non-gaming entertainment amenities.
Mocha Clubs are noncasino-based operations in Macau. As of June 30, 2014, Mocha Clubs had eight clubs with a total of 1,266 gaming machines, which represented 9.8% of the total machine installations in the market, according to The Gaming Inspection and Coordination Bureau (or DICJ).
Series overview, main competitors
In this series, we'll touch on a variety of topics, including:
MPEL's robust earnings growth
why MPEL has a strong margin in the casino business
reasons for MPEL's higher WACC
role of gaming promoters in helping MPEL attract customers
why MPEL is a strong stock to own
MPEL's major shareholders
why Macau represents MPEL's future
MPEL's main competitors include Las Vegas Sands Corp. (LVS), Wynn Resorts (WYNN), Galaxy Entertainment, SJM Holdings, and MGM Resorts International (MGM).