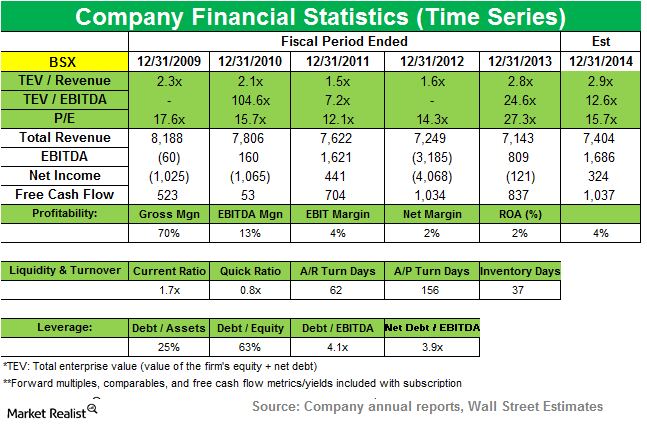 Omega Advisors eliminates position in Boston Scientific
By Samantha Nielson

Nov. 27 2019, Updated 6:10 p.m. ET
Omega Advisors and Boston Scientific
Omega Advisors exited a position in Boston Scientific Corp. (BSX) during the third quarter. The position accounted for 1.10% of the fund's portfolio for the second quarter that ended in June. The position was initiated in 2Q11.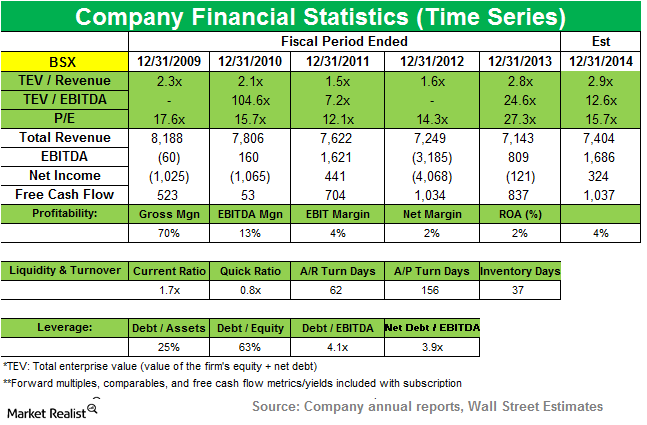 Article continues below advertisement
Overview of Boston Scientific
Boston Scientific Corporation is a worldwide developer, manufacturer, and marketer of medical devices that are used in a broad range of interventional medical specialties. Its products and technologies are used to diagnose or treat a wide range of medical conditions including heart, digestive, pulmonary, vascular, urological, women's health, and chronic pain conditions. It has seven core businesses:
Interventional Cardiology
Cardiac Rhythm Management
Endoscopy
Peripheral Interventions
Urology and Women's Health
Neuromodulation
Electrophysiology
And it has three reportable segments:
Cardiovascular
Rhythm Management
MedSurg
Faces claims over transvaginal mesh products
The company's regulatory filing stated that it's facing claims related to transvaginal surgical mesh products designed to treat stress urinary incontinence and pelvic organ prolapse. Last month, it lost two trials over defective transvaginal mesh devices. Boston Scientific is one of three companies that are facing lawsuits over the defective products. C.R. Bard and Johnson & Johnson's Ethicon are the others.
Article continues below advertisement
Johnson & Johnson lawsuit over Guidant buy
The company is also dealing with a lawsuit filed by Johnson & Johnson (JNJ) over its acquisition of Guidant Corp. in 2005. The trial began last month, and reports say Boston Scientific could face over $5 billion or more in damages.
Boston Scientific posts higher profits and sales in 3Q14
Boston Scientific said it generated sales of $1.846 billion during the third quarter ended September 30, 2014. The company had provided guidance for the quarter in the range of $1.79 to $1.84 billion. The higher sales were driven by its cardiovascular and rhythm management segments. Reports say the company has benefited from cost-cutting initiatives and diversifying its portfolio.
Adjusted earnings per share were $0.20 for the period, compared to $0.17 a year ago. That's 20% growth. GAAP (generally accepted accounting principles) earnings rose to $0.03 per share compared to $0.00 a year ago. The GAAP results include net charges related to acquisition and divestiture, restructuring, and litigation. They also include debt extinguishment charges and amortization expense.
Boston estimates sales for the fourth quarter of 2014 to be in the range of $1.875 to $1.925 billion. The company estimates earnings on a GAAP basis to range between $0.09 and $0.11 per share.
Omega's 3Q14 positions
The fund added new positions in AerCap Holdings N.V. (AER), Nordic American Offshore (NAO), and Melco Crown Entertainment (MPEL). It exited its positions in Qualcomm (QCOM), Ocwen Financial Corp. (OCN), Freeport-McMoRan (FCX), and Boston Scientific Corp. (BSX). Notable position increases during the third quarter were QEP Resources (QEP) and United Continental Holdings (UAL).
The next part of this series will cover Omega's position change in QEP Resources Inc.