The reasons behind the decline: Fall in oil demand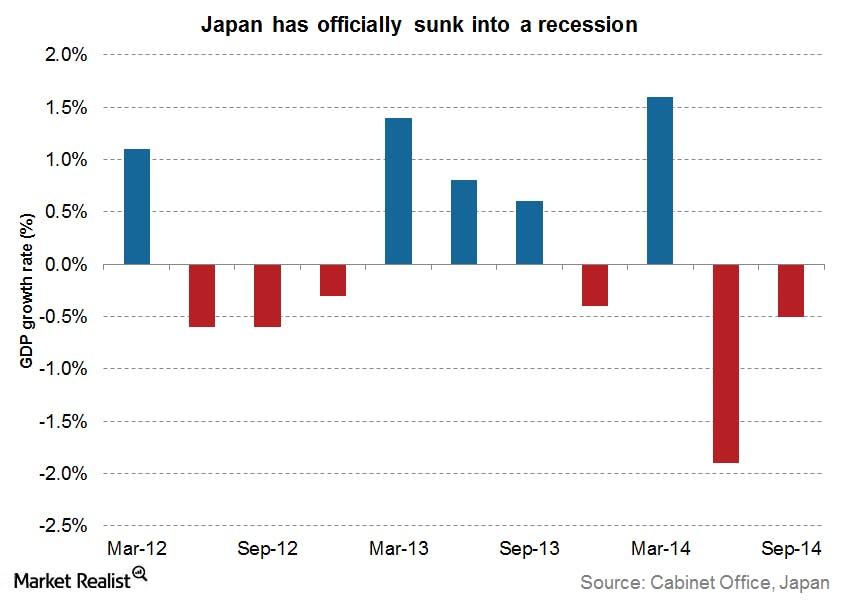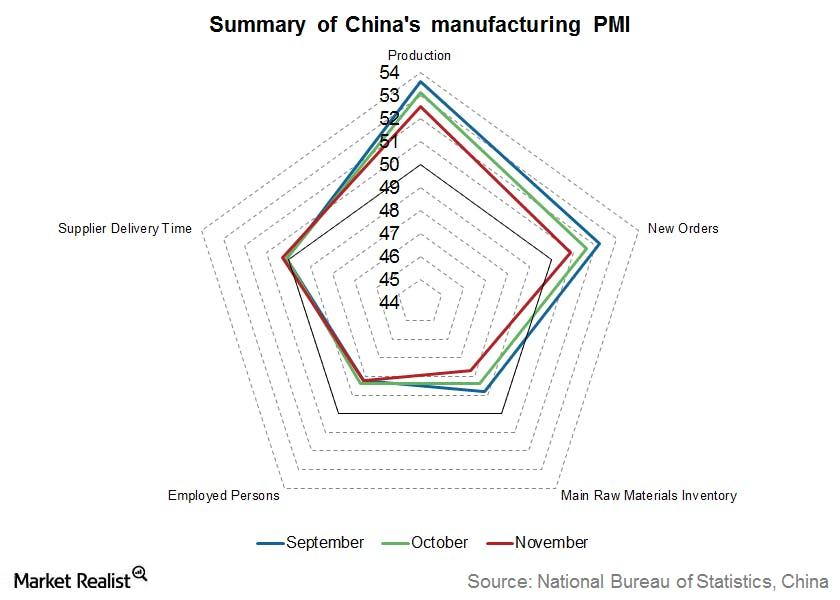 Decline in demand forecast by various agencies
IEA has slashed its oil demand growth forecast by 230,000 to 0.9 million barrels per day in its December Oil Market Report, citing low output from former Soviet nations.
OPEC has also cut its estimates for global OPEC crude demand in 2015 to a decade-low of 28.92 million barrels per day,or bpd. This marks a decline of 280,000 bpd from its previous estimate, and 1 million bpd less than its current production levels.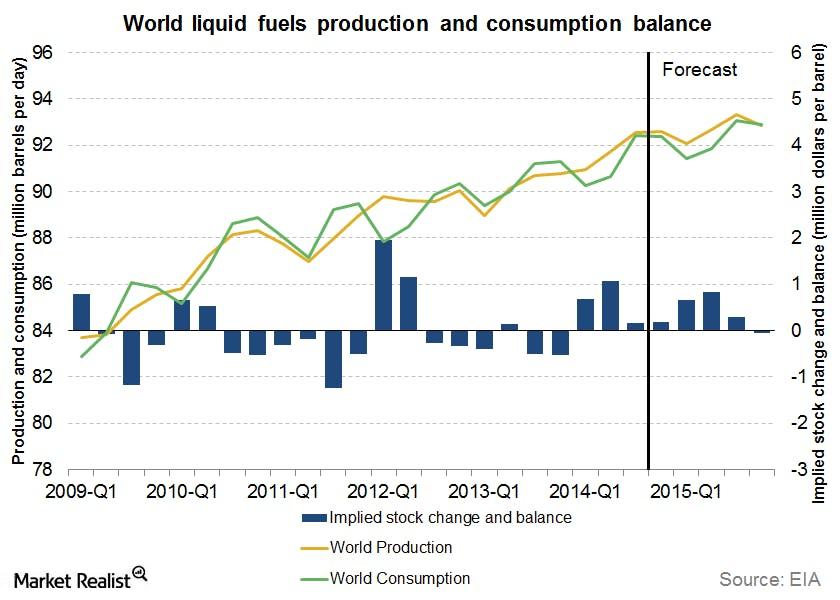 US Energy Information Administration, or EIA, has reduced its 2015 global demand forecast for crude oil by 200,000 bpd to an average of 92.3 million bpd. The graph above shows the global consumption and demand for liquid fuels as estimated by EIA. Forecasts show that the supply will continue to be more than demand in 2015.
Read on to the next part of the series to learn how the increasing supply of oil is putting downward pressure on its prices.