Understanding the descending triangle pattern
By Gordon Kristopher

Nov. 27 2019, Updated 4:33 p.m. ET
Descending triangle pattern
In the descending triangle pattern, one trend line connects the consecutive peaks and another horizontal line connects the price bottoms. Both of the lines meet to form a descending triangle.
The following chart shows the descending triangle pattern for a NASDAQ stock.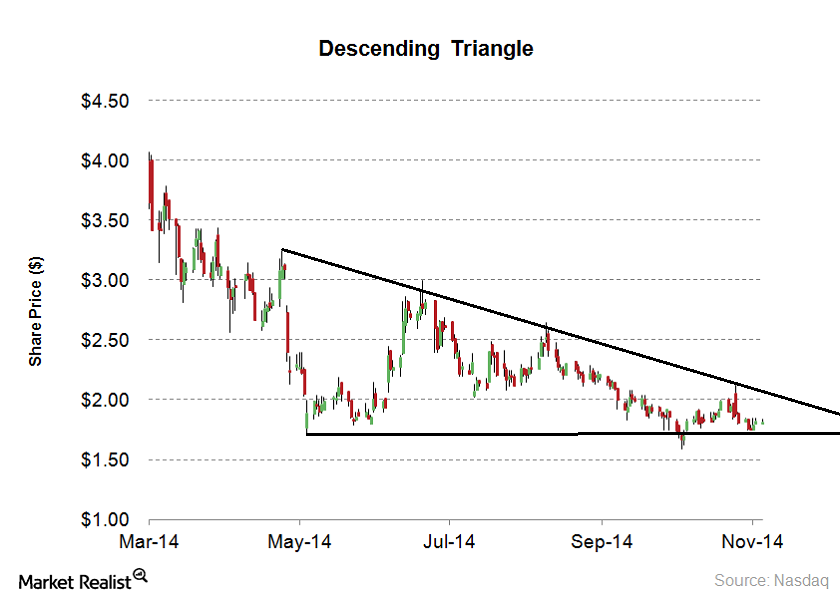 In a downtrend, descending triangles form when there's consistent buying around a support level. At this price point, some investors place high buy orders as the prices correct. This buying and selling activity forms a descending triangle. In this pattern, consecutive peaks will be lower than previous peaks.
In some situations, descending triangles may lead to a trend reversal if the fundamental outlook or sentiment improves.
This pattern breakdown and trend identification is useful in entry and exit signals.
Article continues below advertisement
Applying continuation pattern concepts