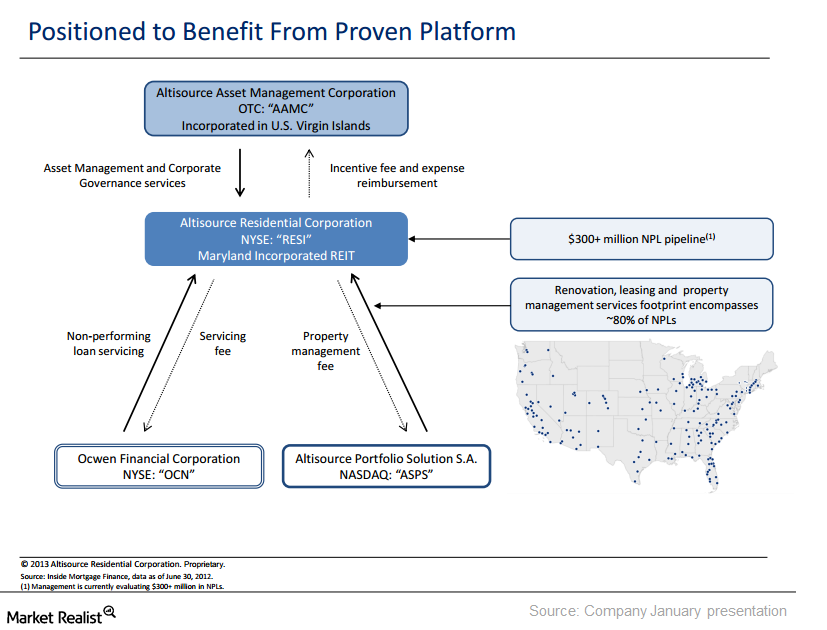 Luxor Capital ups position in Altisource Asset Management
By Samantha Nielson

Nov. 26 2019, Updated 6:31 p.m. ET
Luxor Capital raises its position in Altisource Asset Management
Christian Leone's Luxor Capital's top new positions for the quarter ending in June were Melco Crown Entertainment (MPEL), Yahoo Inc. (YHOO), and Constellation Brands, Inc. (STZ). Luxor's 13G and 13D filings since July revealed new positions in Orbitz Worldwide, Inc. (OWW), Overseas Shipholding Group (OSGB), and Eclipse Resources Corp. (ECR). The fund raised its stakes in RCS Capital (RCAP), BJ's Restaurants (BJRI), and Altisource Portfolio Solutions S.A. (ASPS), and took activist positions in Altisource Asset Management Corp. (AAMC) and Conn's, Inc. (CONN).
Article continues below advertisement
Luxor Capital added to its position in Altisource Asset Management Corp (AAMC). Amended 13D filings since August noted that the fund currently owns 512,480 shares. This is up from the 252,817 shares at the end of June. The filing said the fund owns a 17.5% stake in Altisource Asset Management. The stake includes 120,000 shares issuable upon the conversion of preferred stock.
Luxor disclosed an activist position with a 13D filing in May. The filing said the fund believes Altisource Asset Management shares were undervalued and represented an attractive investment opportunity.
Overview of Altisource Asset Management
Altisource Asset Management's primary business is to provide asset management and certain corporate governance services to institutional investors. Its primary client is Altisource Residential Corporation, which it refers to as "Residential," under a 15-year asset management agreement.
Residential is a public REIT that acquires and manages single-family rental properties by acquiring sub-performing and non-performing mortgage loans throughout the United States. Altisource Asset Management also provides management services to NewSource Reinsurance Company, a Bermuda title insurance and reinsurance company.
The company said it has a capital light operating strategy. Residential is currently its primary source of revenue and will drive its potential future growth. It said it operates in a single segment focused on the management of Residential's resolution of sub-performing and non-performing mortgages with the intent to modify as many loans as possible to keep borrowers in their homes or own the collateral that is suitable as long-term rental properties.
Shares plunge on issues with Ocwen Financial's servicing systems and processes
Article continues below advertisement
Altisource Asset Management's shares fell recently after parent Portfolio Solutions and its affiliates were named in an investigation of Ocwen Financial (OCN) by the New York Department of Financial Services (or DFS). The DFS alleged that Ocwen Loan Servicing backdated an unknown number of letters to struggling borrowers "likely causing them significant harm."
In a letter to Ocwen's general counsel in August, Benjamin Lawsky, superintendent of financial services, said that the DFS was "reviewing a troubling transaction involving Ocwen's related company, Altisource Portfolio Solutions, and the provision of force-placed insurance."
NewSource expansion could lead to opportunities

Altisource Asset Management said that NewSource commenced its reinsurance activities during the second quarter of 2014, and generated approximately $400,000 of title reinsurance premiums in Florida. Altisource expects to expand the product mix and geographic scope of NewSource's title reinsurance activities in the coming quarters in seeking to grow NewSource's business opportunities.
Altisource has also dedicated additional resources to develop and implement a strategy to launch NewSource as a separate company that focuses on housing-related reinsurance products with limited catastrophe risk and high operational intensity, such as title insurance and home warranty.
The next part of this series will focus on Luxor's position increase in specialty retailer Conn's.