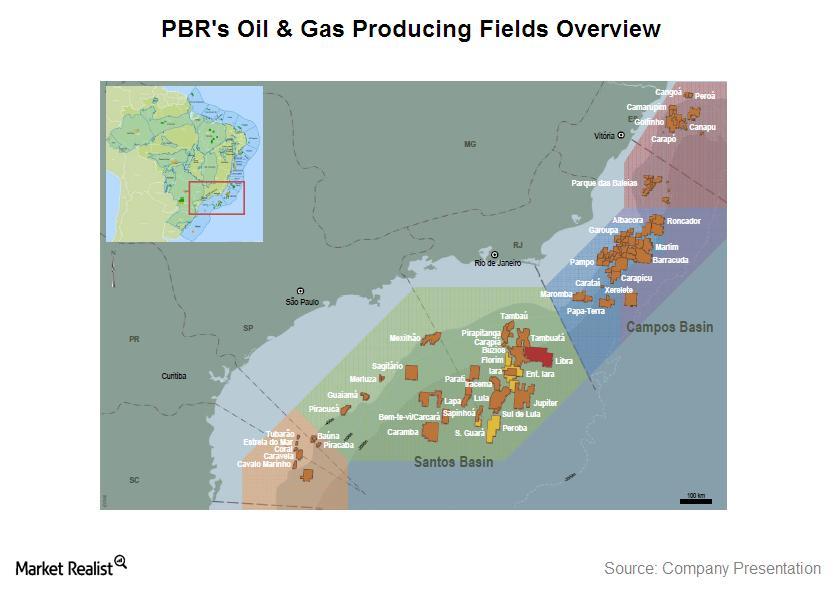 Why is Petróleo Brasileiro S.A.—Petrobras important?
By Alex Chamberlin

Nov. 20 2020, Updated 3:49 p.m. ET
Petrobras
Petróleo Brasileiro S.A.—Petrobras (PBR) is one of the largest integrated energy companies in the world. In the U.S., it's more commonly known as Brazilian Petroleum Corporation—Petrobras.
Petrobras' operations include energy exploration and production, energy refining, natural gas transportation, distribution, and marketing of energy products. It also consists of a biofuel business.
PBR is listed in the NYSE. It trades as an American Depository Receipt (or ADR). An ADR represents a specified number of shares—or one share—in a foreign stock that's traded on a U.S. exchange.
Article continues below advertisement
Through ADRs, investors can buy shares in a foreign company while realizing any dividends and capital gains in U.S. dollars. Other major energy ADRs trading in the U.S. stock exchanges include BP Plc. (BP) and Royal Dutch Shell (RDS.A). ExxonMobil (XOM) is a major U.S.-based integrated energy company. It's a component of the Energy Select Sector ETF (XLE).
Check out Market Realist's Energy & Power industry page here to learn what's happening in the sector.
PBR's dependence on the Brazilian government
The Brazilian federal government owned ~50% of PBR's common shares as of March 31, 2014.
Crude oil and natural gas exploration and production activities in Brazil are regulated by the government. Since 1997, Brazil has been gradually deregulating its energy market to private operators. We'll discuss this more in Part 17 in this series.
Petrobras' stock is volatile
In the past year, PBR's share price exhibited volatility. It was ~$16 per share last year. The share price went down to as low as ~$10 in March. It bounced back to ~16 again recently.
In the next part of the series, we'll discuss PBR's segments and production figures.