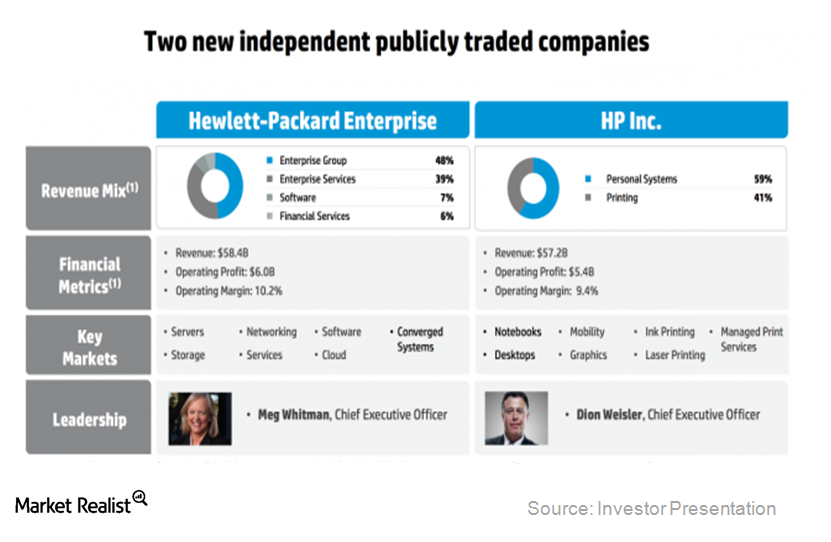 Why HP spins off to form two new companies
By Anne Shields

Nov. 20 2020, Updated 12:11 p.m. ET
HP to spin off its operations
HP is a technology company that's been around for 75 years. On October 5, 2014, HP announced its decision to break the company into two separate publicly-traded companies. HP Inc. would be formed to include HP's computer or PC and printer business. HP Enterprise would include its corporate hardware, computer servers, data-storage, equipment-software, and services.
According to the company's announcement, HP's CEO Meg Whitman will head the enterprise IT company—Hewlett-Packard Enterprise. She will function as the chairman of the PC and printing company.
The head of HP's printing and PC group—HP Inc.—is expected to be Dion Weisler. He is the CEO of the PC and printing company. Patricia Russo—an HP director—will be the chairman. The deal is expected to complete by fiscal year 2015.
Article continues below advertisement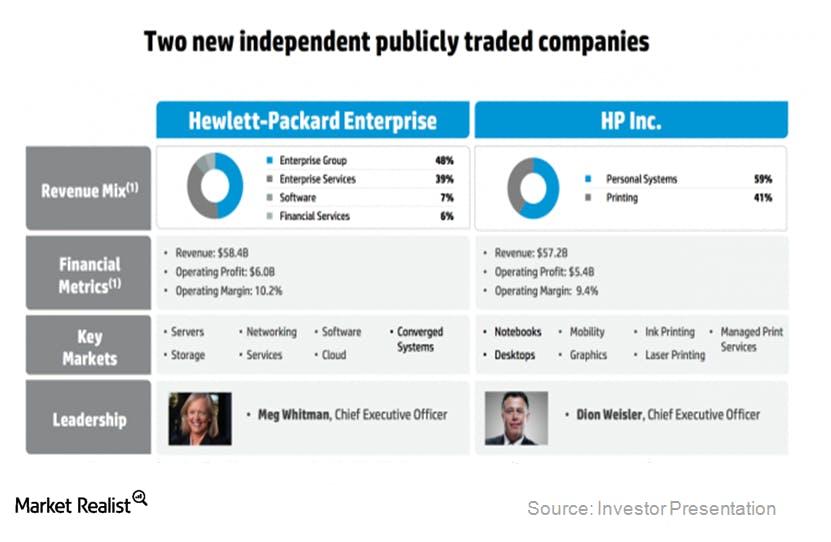 The emergence and rapid adoption of social, mobile, analytics, and cloud (or SMAC) changed the landscape and dynamics of the IT and technology industry. Cloud computing enabled the distribution of software and IT services online. They can be distributed without heavy expenditure on IT infrastructure and data center operations.
This shift has impacted all the players in the technology industry. The players are having a hard time adapting to new technologies. They're altering their business models to benefit from these new growth areas. They also want to retain their market share from new players emerging in the market.
Leading players include Oracle (ORCL), IBM Corp. (IBM), Intel (INTC), and Microsoft (MSFT). They've all devised new strategies or identified new growth areas. They've resorted to investment acquisitions and new product offerings to secure a foothold in this space.
Emerging digital areas
It has been market consensus that HP was slow to adopt the importance of new digital areas like mobile technology and cloud computing. PCs are starting to be considered a commodity.
According to Neil MacDonald—a Gartner analyst—"HP has been slow to embrace the cloud, and it lacks certain capabilities of rivals."
HP has a shrinking market share and falling revenues. As a result, HP has poor investor confidence. This implies that the company is struggling in today's rapidly changing technology environment.
To learn more about HP's earnings and strategies, click here.