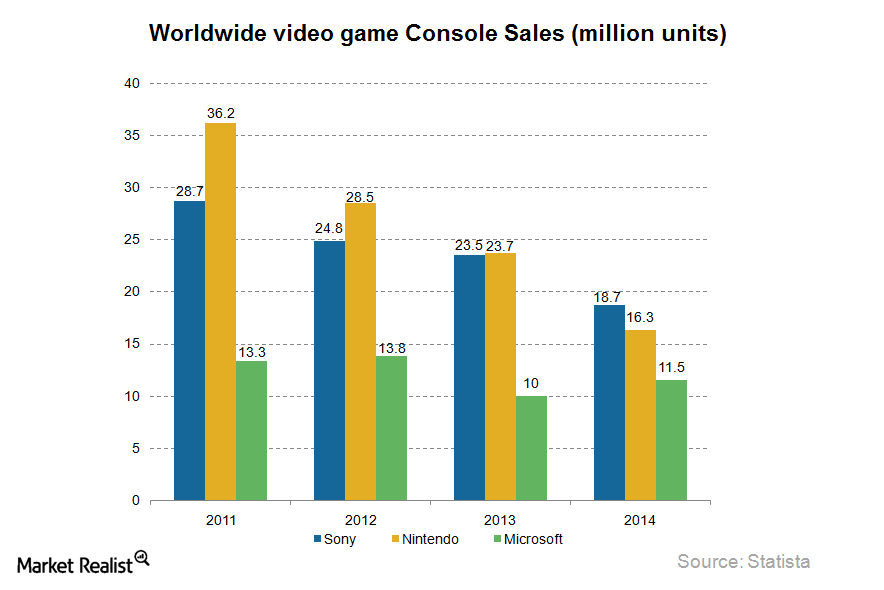 Why AMD's restructuring strategy will revive its operations
By Anne Shields

Dec. 4 2020, Updated 10:42 a.m. ET
AMD's declining revenues
In 2011, AMD earned ~75% of its revenue from the PC market. There was a lack of innovation in its products. As a result of a slowdown in the PC market, AMD (AMD) experienced a steep decline in its PC chip revenues. The company had a hard time sustaining its operations.
Restructuring strategy
In 3Q12, AMD announced a three-part restructuring plan. The plan should be complete by the end of fiscal year 2015. As the following chart shows, the first stage is focused on resetting its business. The second and third stages focus on executing and transforming its operations.
Article continues below advertisement
In the initial stage of its restructuring plan, the company wants to reduce its costs. It will start by limiting the associates and selling and leasing its own facilities. To accelerate its business, AMD chose graphics solutions. Nvidia (NVDA) and Intel (INTC) are other leading players in the graphics market. As the company's situation in the PC market got worse, its graphic solutions segment helped it stay afloat. The graphics division supplies accelerated processing units (or APUs) to Sony's (SNE) PS4 and Microsoft's (MSFT) Xbox One. APU refers to a processor that combines the central processing unit (or CPU) and graphics processing unit (or GPU) into a single architecture. AMD's work has paid off. Apple's (or AAPL) Mac Pro features dual AMD FirePro GPUs in every unit.
Transformation phase
AMD and Intel dominated the x86 architectural space. In this duopoly, when AMD started to fall behind, it impacted its overall operations. AMD decided to diversify its operations. The PC industry's decline and the increased smartphone adoption and penetration led the company to identify key growth areas. The growth areas offer growth opportunities in the following markets:
• Semi-custom
• Professional graphics
• Ultra-low power clients
• Embedded
• Dense servers
AMD expects these new markets to generate 50% of their overall revenue by 2016. The PC market is expected to contribute the remaining revenue. In 2013, the company completed the restructuring phase. The phase helped AMD generate decent revenue. It launched a diverse set of new products. AMD also controlled its expenses.
Visit the Market Realist Tech, Media, & Telecom page to learn more.