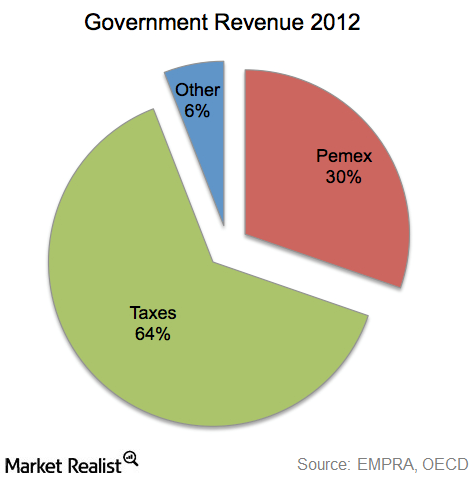 A must-read introduction to Mexico's energy industry
By Keisha Bandz

Oct. 8 2014, Updated 10:31 a.m. ET
Mexican expropriation
Mexico's energy industry has been closed to private investment since 1938. The changes all began on May 28, 1937, when Mexican oil unions initiated a strike, demanding better wages, which soon snowballed and engulfed the whole energy industry. Seeing that the strikers and oil companies had reached an impasse, the Federal Board of Conciliation and Arbitration intervened and prepared a preliminary report.
Article continues below advertisement
The report sided with oil workers and held that oil companies were liable to pay employees more than what the companies were prepared to give. In March 1938, the Mexican Supreme Court upheld the decision of the Federal Board. However, oil companies refused to comply. Finally, in 1938, President Lázaro Cárdenas, siding with the oil workers, decided to expropriate the assets of all foreign oil companies in Mexico.
President Cárdenas nationalized Mexico's oilfields and seized the assets of companies like Royal Dutch Shell (RDS.A), and Standard Oil Co.—which later went on to break up into ExxonMobil (XOM) and Chevron Corp. (CVX). This seizure led to the birth of Petróleos Mexicanos or Pemex, Mexico's state-owned petroleum company.
Note that RDS.A is a component of the Vanguard Total World Stock Index Fund (VT), while XOM and CVX are components of the Energy Select Sector SPDR ETF (XLE). These companies were major producers in the U.S. at that time.
The following part of this series discusses PEMEX's importance to the Mexican government.