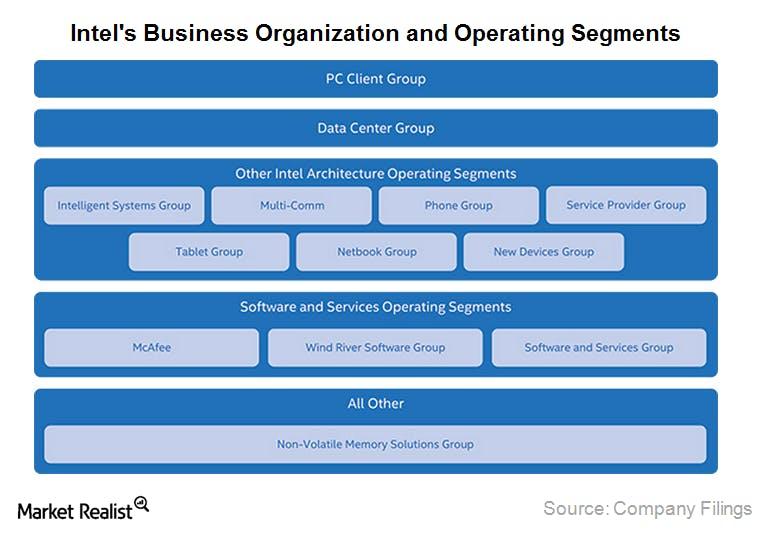 Why other Intel architecture is a segment to watch
By Anne Shields

Sep. 1 2020, Updated 9:30 a.m. ET
Intel's other architecture segment overview
Intel Corporation's other Intel architecture operating segment provides products that are designed to be used in the Internet-of-Things, mobile communications, tablet, smartphone, service provider, netbook, and ultra-low-power market segments.
Article continues below advertisement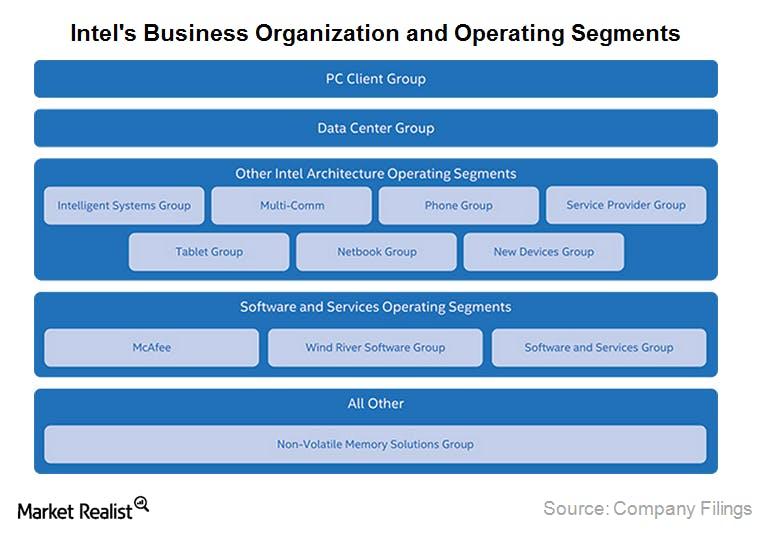 Huge growth expected in connected devices 
According to an IMS Research forecast, 30 billion Web-connected devices are expected to be online by 2020.
Intel changed its reporting structure in 1Q14 and now categories the Internet-of-Things, or IoT, as a separate product segment. Products from this segment include small low-power chips used in wearable devices, and a range of consumer and industrial products.
Because of the huge growth expected in Internet-connected devices, Intel has devised different strategies and offerings for different markets and devices:
Article continues below advertisement
Mobile communications segment – Intel offers a portfolio of products covering a broad range of wireless connectivity options. These products combines Intel Wi-Fi technology with 2G, 3G, and 4G Long term evolution (or LTE) technologies. Low power consumption, innovative designs, and multi-standard platform solutions are the key features of these products.
Learn more about the Intel's news on LTE adoption by reading Market Realist's series Why a delay in LTE adoption means a market share loss for Intel.
Embedded market segment – Intel's intelligent systems group addresses this segment through its architecture-based solutions. These solutions provide long-life-cycle support, software and architectural scalability, and platform integration. The group aims to build sleek, small components that are easy to integrate and a power-efficient system on chips to be a part of the IoT revolution.
Tablet and smartphone devices segment – Intel offers architecture solutions that are optimized for multiple operating systems and application ecosystems. Intel's Atom processor product line is continuously developed to provide increased the battery life, enhanced performance, and feature integration that are essential to tablets. For smartphone devices, Intel offers Atom micro-architecture-based products that offer similar features to the tablet's. Google Inc. (GOOG) Android devices, Apple Inc.'s (AAPL) iOS, and Samsung Electronics Ltd (SSNLF) dominate the smartphone and mobile markets.
The ultra-low-power segment – Intel offers the Quark system on chips that is designed for wearable and other computing devices. The Quark system on chips is almost 1/5 the size of a standard Atom central processing unit and is expected to be ten times more power-efficient. This product started shipping in 1Q14.
Clearly, the ultra-low-power business will be a segment to watch. In September 2013, Samsung unveiled the Galaxy Gear smartwatch and Qualcomm Incorporated (QCOM) released the Toq smartwatch, all of which will drive up chip sales.