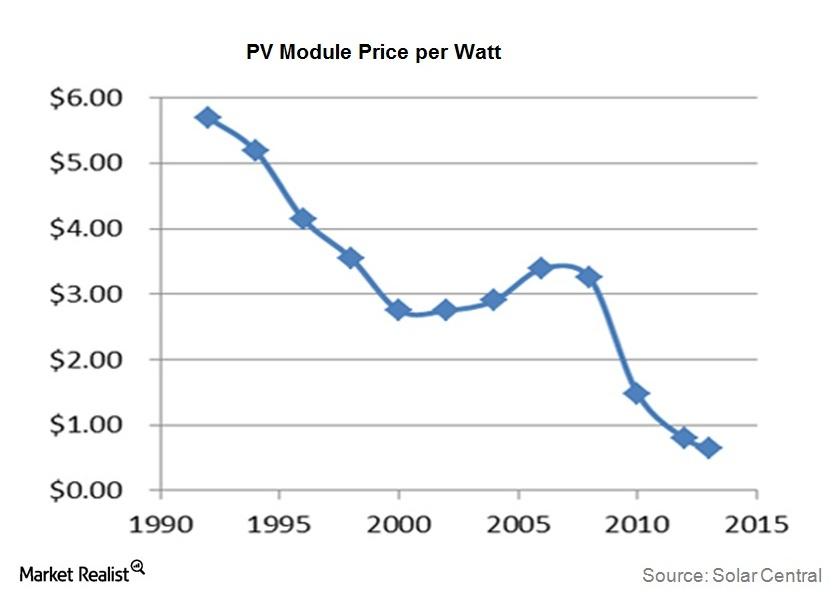 Must-know: Threats to the electric utilities industry
By Matt Phillips

Sep. 11 2014, Updated 5:00 p.m. ET
Threats to the industry
The electric utility industry in the U.S. has been stable for a long time. The success is a result of its humongous size and the lack of substitutes. However, over the past three years power companies' electricity sales are down. The drop in sales is concerning. The consumption is low even when the economy grows and people buy bigger homes and use more gadgets. The U.S. Energy Information Administration (or EIA) blames efficiency for the decline in electricity sales' growth rate. People are using more efficient household appliances. Newer homes are also providing better insulation. This reduces the need of electricity. Also, improved efficiency in lighting and heating standards in office buildings has flattened the demand. After the recession in 2008, cost cutting measures and improving production processes have also reduced demand.
Article continues below advertisement
Electric utility companies like Duke Energy (DUK), Southern Company (SO), and NextEra Energy (NEE) make more money by selling more power. The move to more efficient use of electricity will hurt their margins in the future. Solar power and distributed generation are other threats to the electric utilities industry.
Solar power generation isn't a new technology. It has been available for more than a decade. However, over the years, solar electricity's costs have reduced drastically. When the subsidies are taken into account, it could be competitive in three years.
By using solar rooftop panels and efficient power storage batteries, residential and commercial customers aren't as reliant on power companies. They're able to produce their own power. Also, net metering allows residential and commercial customers who generate their own electricity from solar power. They feed electricity back into the grid. They become a net supplier of electricity to the grid. This offsets their bills even more. NRG Energy (NRG) has a high exposure to solar energy. It's also one of the holdings in the Utilities Select Sector SPDR (XLU).