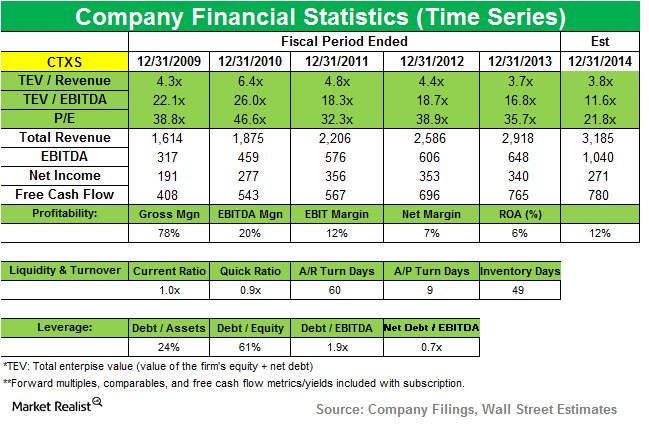 Why Maverick Capital liquidated position in Citrix Systems
By Samantha Nielson

Sep. 30 2014, Updated 9:00 a.m. ET
Maverick Capital's new positions
Lee Ainslie's Maverick Capital added positions in Dollar General Corp. (DG), McKesson Corp. (MCK), Allison Transmission Holdings (ALSN), AbbVie Inc. (ABBV), and Sabre Corp. (SABR). The fund's notable exits during the quarter included Capital One Financial (COF), Catamaran Corp. (CTRX), Citrix Systems (CTXS), and Monsanto (MON).
Maverick Capital exited a position in Citrix Systems (CTXS), which accounted for 3.17% of the fund's first quarter portfolio.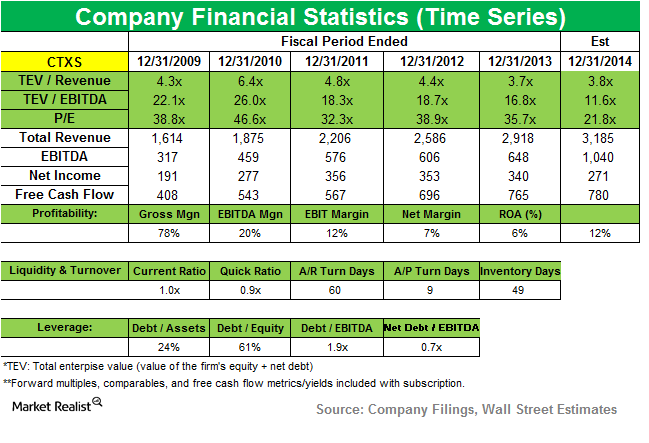 Citrix Systems overview
Article continues below advertisement
Citrix is one of the leading providers in the virtualization, networking, and cloud infrastructure space. It helps IT and service providers to build, manage, and secure virtual and mobile workspaces that seamlessly deliver apps, desktops, data, and services to virtually anyone, on any device, over any network or cloud. The company's enterprise and service provider division features two categories of products:
Mobile and desktop consists of desktop and application virtualization products like XenDesktop and XenApp and mobility products like XenMobile products.
Networking and cloud consists of cloud networking products like NetScaler, Cloud Bridge and ByteMobile Smart Capacity, and cloud platform products like XenServer, CloudPlatform, and CloudPortal.
Citrix had an annual revenue in 2013 of $2.9 billion. The company sees high competition for its products from companies like VMware (VMW), F5 Networks (FFIV), and LogMeIn Inc. (LOGM).
Citrix said in June that its President and Chief Executive Officer, Mark B. Templeton, will remain in his current role and will not retire next year as previously announced.
2Q14 revenue increases and earnings fall 18%
For the second quarter of fiscal year 2014, Citrix saw 7% revenue growth to $782 million, compared to $730 million in the second quarter of fiscal year 2013. However, net income for the second quarter was $53.02 million or $0.31 per share, down 18% from $64.46 million or $0.34 per share in the year-ago period.
Article continues below advertisement
The GAAP results include impairment charges of approximately $30 million for certain assets as well as a restructuring charge of approximately $5 million for severance costs. In 1Q14, Citrix announced a 2014 restructuring program to "better align resources to strategic initiatives." The program included steps to reduce headcount by 200 full-time positions.
Citrix sees lower sales of mobile and desktop products
Citrix said product and licenses revenue increased 2% due to higher sales of networking and cloud products, led by NetScaler. This growth was partially offset by lower overall sales of mobile and desktop products, mainly XenApp and XenDesktop, especially in the Americas. Citrix said its mobile and desktop business grew 4% while networking and cloud business saw total revenue increase by 9%.
Software service revenue increased 11.8% primarily due to increased sales of communications cloud products, especially GoToMeeting. Professional services revenue, which comprises consulting, product training, and certification, increased 15%. Revenue from license updates and maintenance was up 7%.
For 3Q14, net revenue is forecast to be in the range of $765 million to $775 million. GAAP diluted earnings per share is targeted to be in the range of $0.32 to $0.36. For fiscal year 2014, Citrix forecasts earnings in a range of $1.62 to $1.67 per share, and adjusted earnings of $3.20 to $3.25 per share. It expects net revenue to grow 8.5% to 10%.