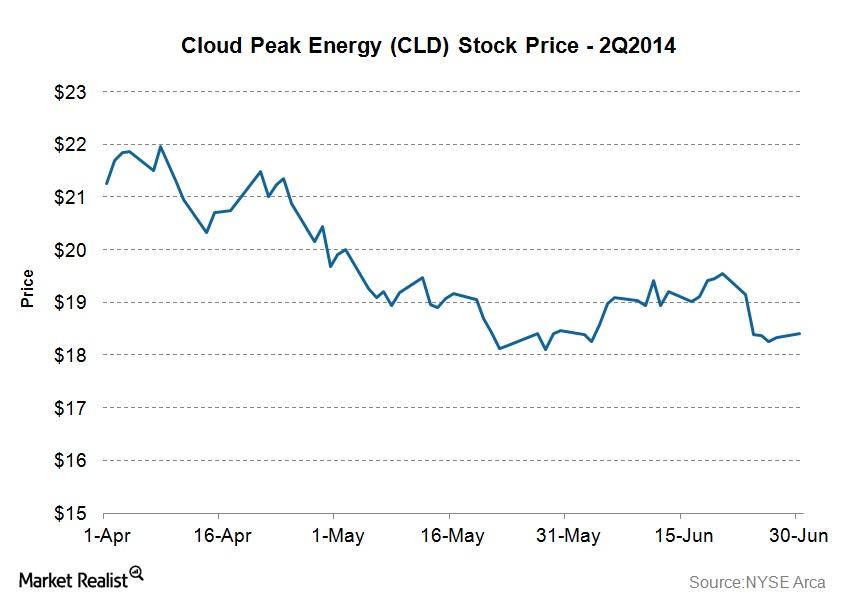 Why Cloud Peak Energy is well positioned to survive the downturn
By Mike Sonnenberg

Nov. 20 2020, Updated 4:54 p.m. ET
A pure-play PRB thermal coal producer
Cloud Peak Energy (CLD) is the lowest-cost producer operating in the lowest-cost Powder River Basin (or PRB) region in the U.S. Unlike its peers (KOL) like Walter Energy (WLT), Alpha Natural Resources (ANR), and Arch Coal (ACI), Cloud Peark doesn't have any exposure to metallurgical coal.
Met coal producers are facing a difficult time due to the current oversupply scenario. Read this Market Realist article to learn more about the challenges facing the U.S. met coal industry.
Financial prudence
Unlike its peers that leveraged their balance sheets to acquire coal assets in 2011 when prices were high, Cloud Peak Energy has remained prudent, avoiding splurging. As a result, the company has manageable debt levels.
Article continues below advertisement
Plus, while other peers are refinancing and raising new debt to stay afloat, Cloud Peak Energy's debt levels have actually come down. The company continues to generate excess cash. The company's cash flows may increase substantially starting in 2016. The last lease payment of $69 million for its West Antelope mine is scheduled in the second half of 2015.
This outlook is strikingly different from Cloud Peak's peers, who will take a long time to offload debt on their balance sheets, leading to a huge interest burden for years to come.
Rebalancing the portfolio
The company has announced production cuts at its Cordero Rojo mine, which produces 8,400 Btu of coal. Starting in 2015, the company will cut production at Cordero Rojo by 10 million tons per annum.
This move will allow the company to save on additional capital expenditure while maintaining current production levels by increasing activity at the Antepole mine, which produces 8,800 Btu of coal. With the current premium for 8,800 Btu of coal versus 8,400 Btu of coal at $2.5, the move makes sense.
Challenges ahead
While Cloud Peak Energy (CLD) is in a better position that its peers, it's not immune to the challenging industry scenario. The long-term prospects for thermal coal remain in question due to the shale gas boom and regulations aimed at cleaner power.
But the Asian market is expected to remain a bright spot. So the company's and the industry's long-term prospects depend largely on export competitiveness to Asian countries.
The company can leverage its logistics business and existing relationships with Asian customers to remain ahead in the race. But it's worth noting that freight costs associated with exporting thermal coal, coupled with the abundant availability of thermal coal across the world, makes it challenging for U.S.-based producers to export thermal coal to Asia.