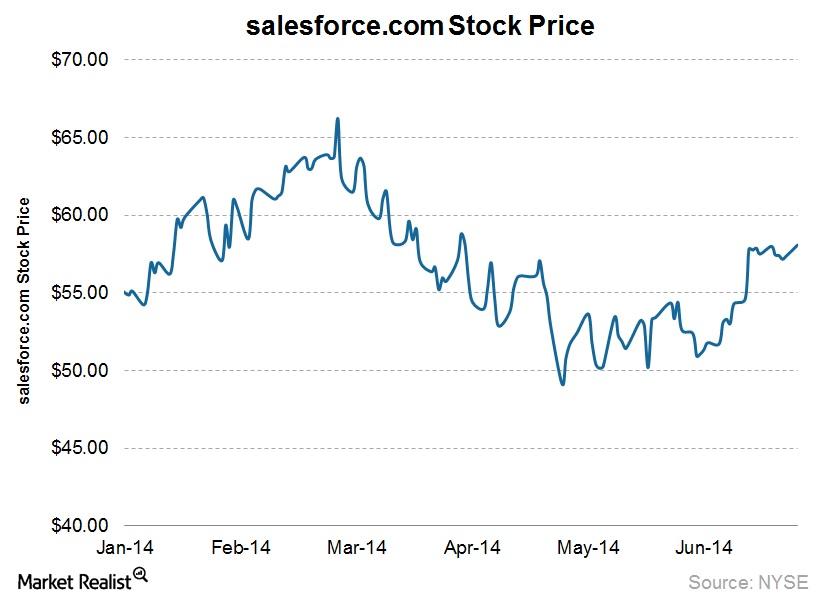 Overview: The status of Box's initial public offering
By Ingrid Pan

Oct. 29 2019, Updated 10:53 p.m. ET
The status of Box's initial public offering
While Box filed the S-1 for its initial public offering (or IPO) several months ago, the latest reports state that the IPO is currently on hold. Also, in late June it was reported that Box was in talks to potentially receive funding from private equity firm TPG.
One of the reasons why the IPO may be delayed is because of sub-optimal equity markets. During March, equities of tech companies that provided "software as a service" (or SAAS), such as Box, saw sharp declines. For example, Salesforce.com (CRM) saw its stock price peak out at ~$66 per share in late February. It dropped to ~$49 per share in late April, although it has rebounded since to ~$58 per share. Netsuite (N) topped out at ~$120 per share in late February before hitting ~$71 per share in early May and rebounding to ~$87 per share currently. The partial rebound of some of these names as well as the relatively successful IPOs of SaaS company Zendesk (ZEN) and Arista Networks (ANET) have generated renewed optimism for the Box IPO. Several of the previously mentioned companies are part of technology focused exchange-traded funds (or ETFs) such as the SDPR Technology Sector ETF (XLK).
Article continues below advertisement
In any case, Box management have reaffirmed the company's intent on hitting the public equity markets at some point. Lately, tech IPOs have experienced a pop over the initial offering price in early trading days. However, long-term prospects for the company could be tempered if it isn't able to successfully differentiate its product from the myriad other "enterprise content collaboration" platforms out there—a space that other internet giants such as Google and Microsoft are already participating in.