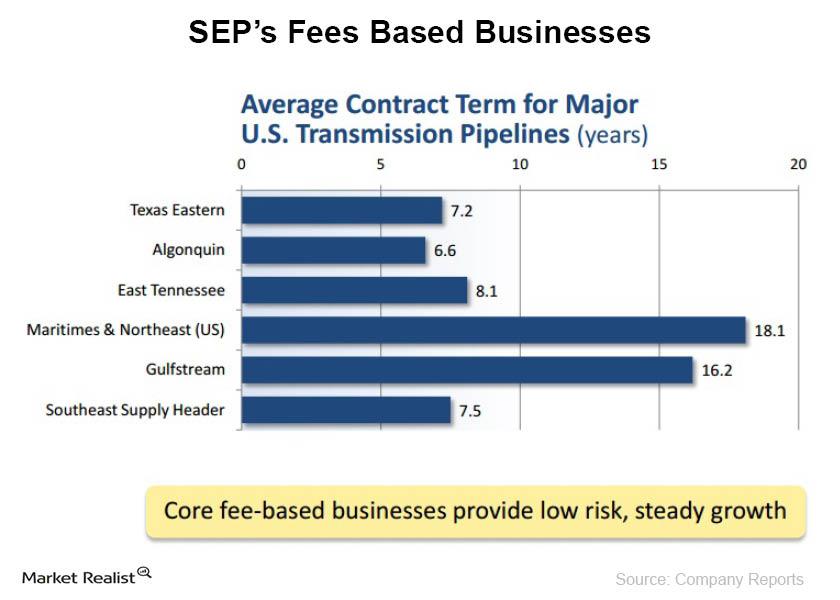 Why Spectra Energy Partners is integral to Spectra Energy Corp.
By Keisha Bandz

Nov. 22 2019, Updated 7:05 a.m. ET
Spectra Energy Partners
Spectra Energy Corp. (SE) was borne out of Duke Energy Corporation (DUK), which is an energy utility firm, forming Spectra Energy Partners (SEP) in 2007. SEP is a master limited partnership that owns interests in pipelines and storage facilities that connect growing supply areas to high-demand markets for natural gas, natural gas liquids, and crude oil. Further, SEP enjoys stable cash flow from its fee-based businesses, which include more than 17,000 miles of transmission and gather pipelines, 150 billion cubic feet of natural gas storage, and a bonus asset of 4.8 million barrels of crude oil storage. Most of the assets of this group come from the U.S. Transmission segment and the remaining come under the Liquids Segment.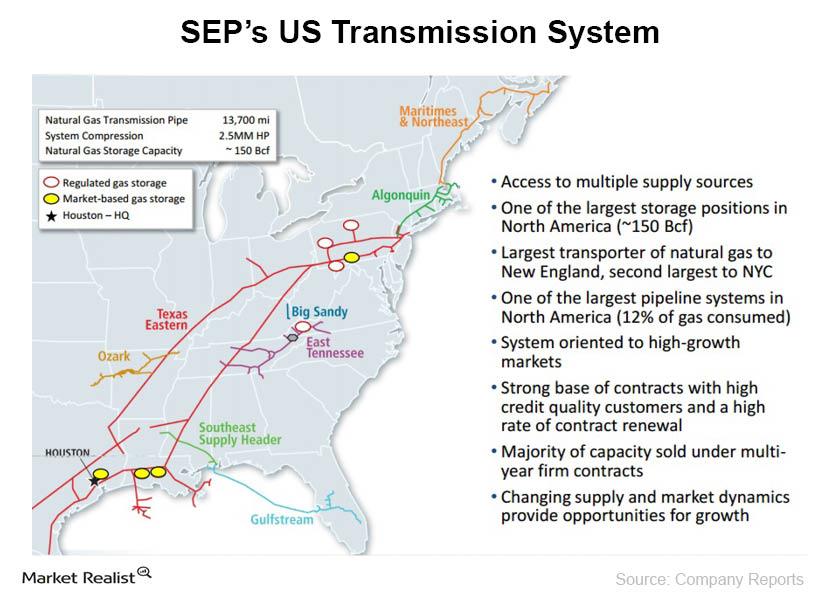 Note that both DUK and SE are components of the SPDR S&P 500 ETF (SPY), while SEP is a component of the Alerian MLP ETF.
Spectra Energy Partners has a unique relationship with Spectra Energy. SE provides the capital to SEP to fund its growth and acquisitions, and in exchange, SE receives income distributions from SEP.
Article continues below advertisement
"Capital" is also in the form of drop-downs, and in June 2013, SE announced that it would drop down all the assets it had under its U.S. Transmission Segment to SEP by year end 2013. The markets reacted favorably to this announcement, as this will make SEP one of the largest MLPs and pipeline companies in the nation. Following the announcement, SE shares were up as much as 11% and SEP units were up 6%. This could further increase in the long term, as investors expect higher distributions from both firms. The drop-down was completed in November 2013.
The drop-down of assets into SEP will ultimately put Spectra in a stronger financial position to carry out the additional pipeline projects it recently began implementing and to diversify away from natural gas midstream infrastructure and purchase "oilier" assets. This was evident from the recent Express-Platte Pipeline System acquisition in March 2013 (the Express-Platte system was previously owned by Kinder Morgan Energy Partners and its affiliates) for $1.25 billion. The Express-Platte Pipeline System is one of three critical pipelines that transport crude oil from Western Canada to the U.S.
Article continues below advertisement
Drop-down transactions are usually immediately accretive. According to SEP, shareholders will see a higher level of dividend growth at both firms. Investors in Spectra Energy will realize annual dividend growth of 12 cents per share versus the company's previous commitment of 8 cents, while Spectra Energy Partners unitholders can expect quarterly distribution rate growth of a penny versus the current three-quarters of a cent.
Apart from immediately accretive dropdowns, SEP also benefits from the fee-based nature of its business as its transmission assets remain commodity price–neutral.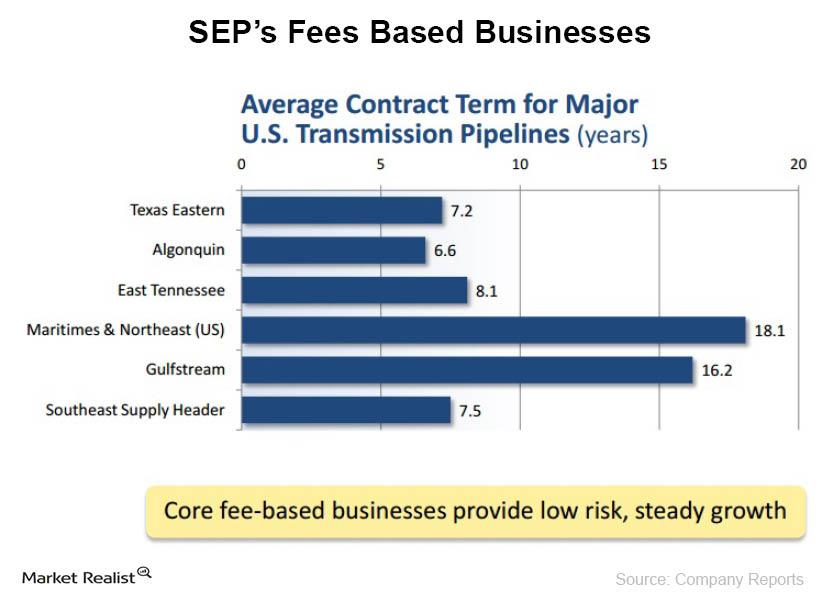 The Texas Eastern and Algonquin Pipelines in particular have a contract renewal rate of 98%.
Also, the Liquids business takes advantage of the energy spot price differentials across North America. For example, the spot price in 2013 for WTI (West Texas Intermediate) crude prices averaged $98 per barrel, while the spot price for Brent averaged $109 per barrel for the year. This price differential makes it profitable to transfer low-cost crude oil to refining regions in the northeast that follow the Brent crude benchmark.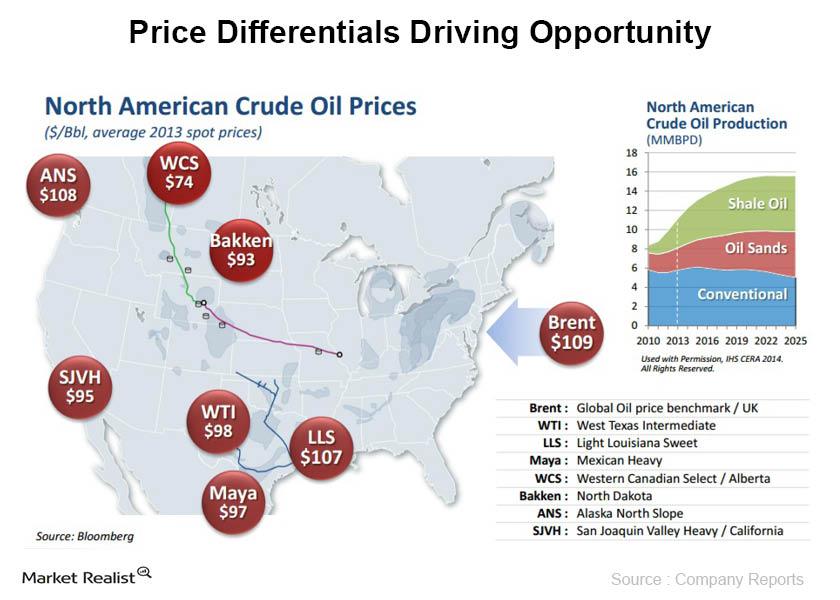 So Spectra Energy Partners is integral to SE's cash flows because of the immediately accretive cash flows it provides as a result of drop-downs, the commodity price–neutral nature of its transmission business, and the price differentials experienced on the Liquids Segment. All these factors make SEP a massive operational segment, contributing to SE's substantial EBITDA growth.