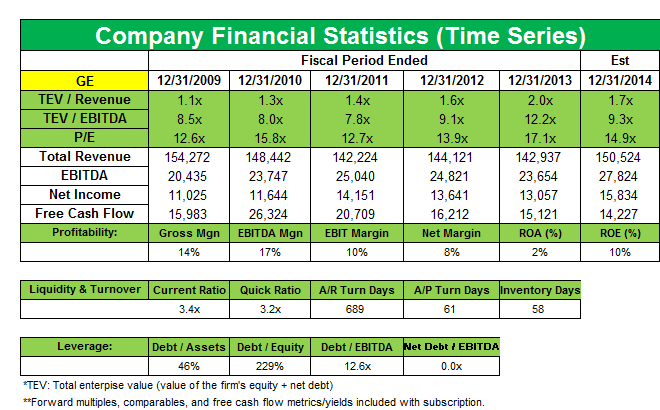 Renaissance Technologies sells its shares in General Electric
Renaissance Technologies and General Electric
The New York–based quant hedge fund Renaissance Technologies initiated positions in Pfizer Inc. (PFE), AT&T Inc. (T), and Valero Energy Corp. (VLO). The fund sold stakes in General Electric Co. (GE), The Walt Disney Co. (DIS), and Amazon.com Inc. (AMZN).
Renaissance Technologies eliminated a position in General Electric Co. (GE) that accounted for 0.38% of the fund's 3Q portfolio.
Article continues below advertisement
General Electric is one of the largest and most diversified infrastructure and financial services corporations in the world. With products and services ranging from aircraft engines, power generation, oil and gas production equipment, and household appliances to medical imaging, business and consumer financing, and industrial products, the company serves customers in more than 100 countries and employs approximately 307,000 people worldwide.
General Electric Co. reported weaker-than-expected results for the fourth quarter. Earnings met analyst expectations, but profit margins were below estimates. General Electric posted operating earnings of $5.4 billion, with earnings per share of $0.53—up 20% from the fourth quarter of 2012. Revenues were $40.4 billion for the quarter, up 3% from the same period last year, and $146.0 billion for the year on the back of industrial segments. GE's industrial businesses posted revenue of almost $30 billion—a 6.1% increase from the previous year. The company had earlier embarked on cost-cutting initiatives to boost margins at its industrial segments. However, GE Capital's revenue declined 5%, to $11.1 billion.
Article continues below advertisement
On November 15, the company confirmed plans to exit its North American retail business via an IPO. It plans to sell up to 20% of the business via the IPO in 2014, and the remaining shares will be distributed to GE shareholders in a tax-free transaction. The company will continue to focus its finance business on the core commercial lending activity. The move supports GE's plans to trim GE Capital and concentrate on its industrial businesses, which comprise 55% of its earnings currently. GE recently filed a registration statement with the SEC for the initial public offering (or IPO) of its North American Retail Finance business. After the completion of the IPO, GE Capital Retail Finance will operate under a new name, Synchrony Financial. A Bloomberg report last year cited a Guggenheim Securities analyst who estimated a valuation of $18 billion to $19 billion for the consumer lending business.
In December of last year, General Electric announced that it was increasing its quarterly dividend payout by $0.03, or 16%, to $0.22 per share. The company returned $18.2 billion to shareholders in 2013, including $7.8 billion of dividends and $10.4 billion of stock buyback.
Since the 2009 crisis, GE's share price has been lagging behind rivals such as Honeywell International Inc. (HON) and United Technologies Corp. (UTX), whose financial units are much smaller. Analysts expect the valuation to improve with the cost cuts and spinoff of GE Capital, as the company will focus on its industrial businesses, which make jet engines, locomotives, and other products. However, JP Morgan said following earnings in January, "We see little relative reason to buy GE as we think the stock enters 2014 with few upside catalysts, earnings risk, and an increasingly weak Bull case."