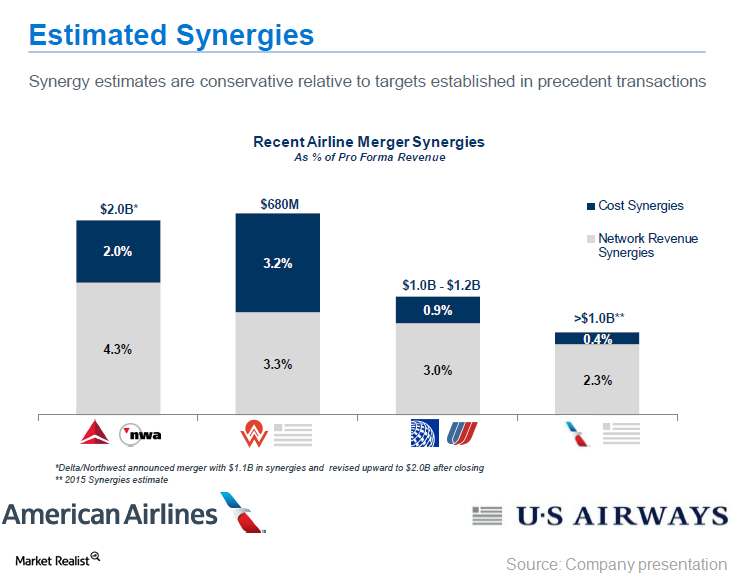 Soaring high: Appaloosa initiates a position in American Airlines
By Samantha Nielson

Dec. 4 2020, Updated 10:42 a.m. ET
David Tepper's Appaloosa Management's top new buy last quarter was American Airlines Group (AAL). The company is a 2.22% position in the hedge fund's U.S. long portfolio.
Tepper told Bloomberg TV in November, "Our big play versus the market is airlines. We're the biggest holder of all these different airlines. No hedge fund owned as many airlines as we did and not too many people did. Delta, UAL, LCC, US Air, AMR. We owned big percentages in all those stocks. And you know what, they did pretty good… I think Delta more than doubled. I think some of these other stocks are up 70%. AMR obviously I think this year the way it's set up this year it was probably a triple."
Article continues below advertisement
American Airlines parent AMR Corporation and US Airways Group (LCC) officially announced their $17 billion merger on December 9 last year. Under the merger, US Airways Group became a subsidiary of AMR Corporation which changed its name to American Airlines Group Inc. (AAG). The merger was agreed in February 2013, when American Airlines was going through bankruptcy court proceedings. The merged entity is expected to provide stiff competition to other large global U.S. airlines such as United Airlines (UAL) and Delta Airlines (DAL). Currently, American Airlines, Delta Air Lines, Southwest Airlines (LUV), and United Airlines (UAL) account for more than 80% of the U.S. domestic airlines' market. The merger also marked an end to the wave of consolidation in the airlines sector. The sector has seen large-scale mergers aimed at streamlining operations and creating profitability despite concerns of lower competition leading to higher fares.
The new American Airlines Group has a global network with nearly 6,700 daily flights to more than 330 destinations in 54 countries. The merger saw many obstacles including an antitrust lawsuit by the Justice Department, which tried to halt the merger. Once the lawsuit was settled, the merger was approved by the bankruptcy court in late November last year. American Airlines emerged from bankruptcy and combined with US Airways under a new stock ticker AAL. According to the press release on the merger, the transaction is expected to generate more than $1 billion in annual net synergies by 2015.
The share price of American Airlines is almost up 40% since the merger was announced. The merged company posted its 4Q 2013 results last month. It reported a combined net profit of $436 million on a non-GAAP basis excluding net special charges as compared to a combined fourth quarter 2012 non-GAAP net loss of $42 million. The net profit also excluded net special credits. Based on a diluted share count of 742 million, fourth quarter 2013 diluted earnings per share were $0.59 on a non-GAAP basis. The company ended the year with $10.3 billion in total cash and investments. Analysts are, at present, bullish about the stock and the sector in general.