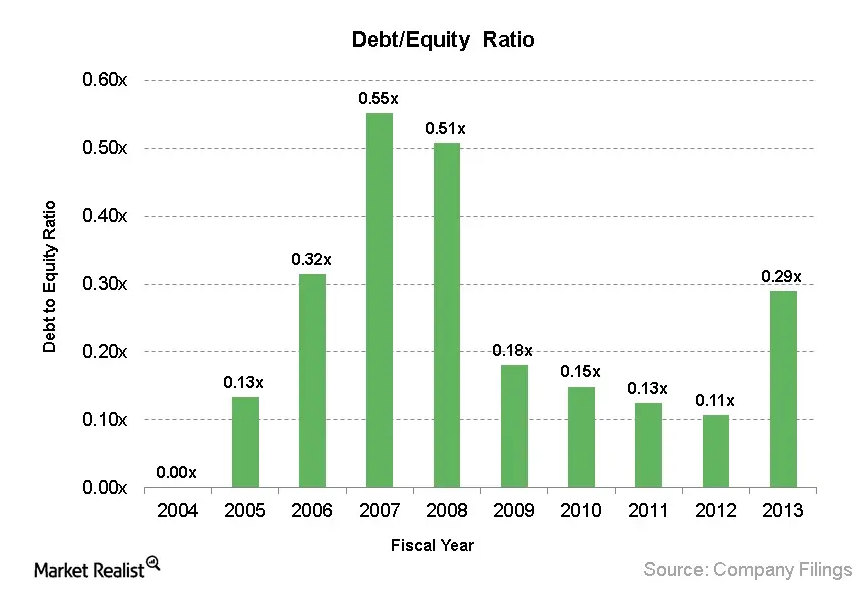 SBUX stock performance: Why you know the Starbucks name
By Matthew Krikorian

Feb. 6 2014, Updated 8:41 p.m. ET
Historical financial performance
Starbucks (SBUX) is widely recognized as America's largest brick and mortar coffee house chain. Financial success since its appearance in 1971 is largely attributable to strong domestic brand recognition. The key to the development of this recognition was aggressive location growth. Essentially, it was Starbucks' mission to have a green, twin-tailed siren on every street corner. Historically, this growth was funded by equity issuance. Over time, Starbucks' asset pool grew, positively affecting perceptions of creditworthiness among lenders and allowing Starbucks to leverage itself and pursue further expansion efforts. This campaign of debt acquisition was successful, as gross store count has doubled since 2004.
Article continues below advertisement
Since the 2009 recession, the company has sharpened its focus on increasing international store count to mitigate the risks attributable to local unfavorable economic conditions. It has also been attempting to improve international brand awareness. The most recent debt issuance, reflected in the company's higher debt-to-equity ratio from 2012, was used to fund international capital expenses (reflected in the 2013 store count increase) and a repurchase of the company's own shares. The convenience of having a specialty coffee shop on every corner is attractive to on-the-go consumers of today.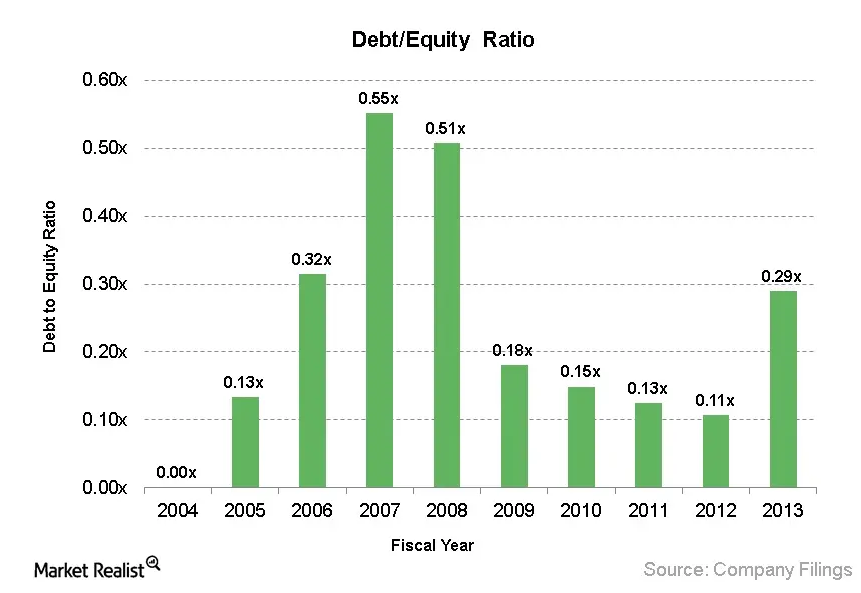 Considering brand awareness is partially attributable to the sheer number of open stores, one might wonder if Starbucks' methods have paid off. Since the recession (FY2009), revenue over store count has increased at a CAGR of 6%. Another indicator of healthy growth and performance is same-store sales growth, which reflects product appeal and suggests Starbucks' growth is sustainable. Same store sales growth was negative during the financial crisis (FY2008), showing that Starbucks' premium quality product is sensitive to economic activity. These positive metrics indicate an effective growth model and recent favorable global economic conditions.