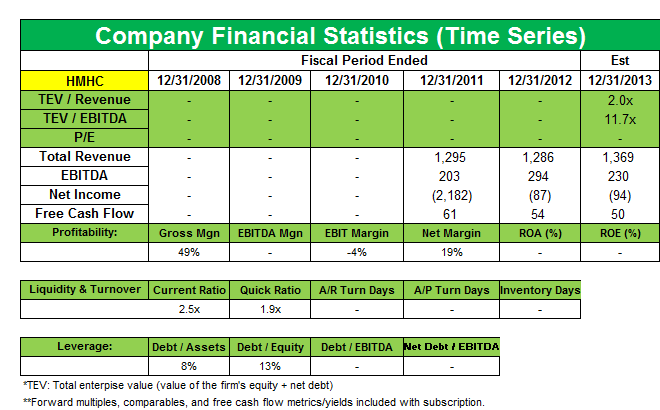 Why did Paulson buy a stake in Houghton Mifflin Harcourt?
By Samantha Nielson

Nov. 20 2020, Updated 4:30 p.m. ET
Paulson opened a new 2.58% position in Houghton Mifflin Harcourt Company (HMHC), a global provider of education content and solutions.
The New York-based educational and consumer book publisher Houghton Mifflin Harcourt Company launched an IPO in November last year. The company sold 18.25 million shares at $12 a share, below the targeted range of $14 to $16 a share, raising $219 million. Shares surged 32% to close at $15.86 on the day of the trading. The shares offered were sold by certain shareholders and the company did not receive any of the proceeds of the offering, a filing said.
Article continues below advertisement
The 181-year-old publisher of textbooks, trade titles, and J.R.R. Tolkien filed for bankruptcy in 2011 as a result of debt burden from many mergers. The company was also impacted by recession due to education spending cuts. Houghton Mifflin Harcourt came out of bankruptcy in 2012 in a deal where creditors agreed to convert the company's $3.1 billion debt into ownership stakes. Shareholders including Paulson, Anchorage Funds, Avenue Capital Management II LP, and Blackrock Funds received all proceeds from the IPO. Hedge fund billionaire John Paulson is the company's biggest stockholder with a 23% stake.
The company's publishing history can be traced back to 1832, but Houghton Mifflin Harcourt itself was the result of a merger effort by Irish financier Barry O'Callaghan, whose software company Education Media & Publishing Group Ltd. acquired Houghton Mifflin in 2006. Education Media & Publishing Group borrowed heavily to buy Houghton Mifflin from Thomas H. Lee Partners and Bain Capital for $1.75 billion. The Dublin-based group later merged Houghton with Harcourt, which was bought from Reed Elsevier for about $4 billion.
Article continues below advertisement
The education segment is Houghton Mifflin Harcourt's largest business, representing approximately 88% of the sales in 2012. The segment's products and services include print and digital content in the form of textbooks, digital courseware, instructional aids, educational assessment and intervention solutions, professional development, and school reform services. The trade publishing segment, established in 1832, develops, markets, and sells consumer books in print and digital formats and licenses book rights to other publishers and electronic businesses in the U.S. and abroad.
Through the first nine months of 2013, the company reported revenue of $1.1 billion, up 7.5% compared with the same time a year earlier. It reported a net loss of $46.5 million for the same period.
The textbook publishing segment has been facing challenges due to a shift to digital learning programs, and state and local government spending cuts. Houghton Mifflin Harcourt CEO Linda Zecher, who previously worked for Microsoft, has been pushing for digital content. The company has been investing in digital initiatives and also recently acquired Tribal Nova, an online children's educational gaming company, to expand into consumer e-commerce segment. The company believes that as it distributes more content in digital formats, its operating margins will benefit from lower development and distribution costs relative to print products. Major peers include Pearson Education (PSO), McGraw Hill Education, Scholastic Corporation (SCHL), and K12 (LRN).