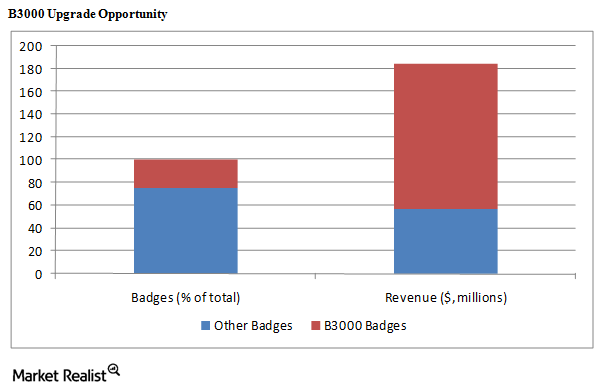 Vocera Communications: Must-know catalysts and outlook
By Samuel Madden, CFA

Nov. 7 2019, Updated 5:53 p.m. ET
Overview of catalysts/key value drivers
2013 review and 2014 outlook
Vocera Communications' (VCRA) revenue growth in 2013 suffered from a combination of macro and micro factors. Ultimately, it can be boiled down to three main issues: implementation delays from several government contracts, a challenging hospital spending environment, and an internally driven realignment of the sales force. The issues with government contract delays should truly be a non-recurring item in 2014, as VCRA has already had success winning new government business. In fact, 3Q was the largest government bookings quarter in company history. Other issues should be addressable as well.
Article continues below advertisement
In terms of hospital spending, several Street estimates have pointed to modest increases in hospital capex in 2014. However, with Meaningful Use Stage 1 and ICD-10 investments mostly complete, and deadlines for Meaningful Use Stages 2 and 3 recently delayed, communications solutions should find themselves in a higher priority within the IT portion of the hospital budgets. Additionally, while management has maintained a conservative stance towards end market demand, hospitals arguably have greater regulatory and operational visibility heading into 2014versus 2013. VCRA should also be able to take advantage of an upgrade cycle, as the latest and greatest device, the B300 badge, was recently released. Per recent comments from management, the penetration of the B3000 badge is roughly 25%. At more than $400 per badge, the incremental revenue opportunity from this upgrade cycle is almost $130 million, which would effectively double VCRA's existing revenue base alone.
Finally, the sales force disruption was apparent in early 2013, as the company's internal restructuring, along with the factors mentioned above, resulted in significantly lower sales productivity. The company generated slightly less than $1.9 million in sales per sales rep in 2012, up 8% YOY. In 2013, total revenue will grow only modestly YOY, despite growing the sales reps headcount by roughly 26%, implying a 20% reduction in sales per rep. While some of that is undoubtedly the difficult underlying environment, capex budgets have not been nearly as volatile. In fact, over the past several years, 2013 was the first year sales productivity declined YOY, suggesting a more stable structure in 2014 should be a tailwind. Simply applying the sales productivity from 2013 to the current sales rep base would generate 2014 revenue of roughly $130 million, well above current consensus $117 million.
Catalysts
Article continues below advertisement
As the company does not tend to make a splash with new contract signings, the biggest (and seemingly only) catalysts are quarterly earnings reports. VCRA will provide initial 2014 guidance on its 4Q13 earnings call in February. Consensus is currently looking for roughly $117 million in revenue, implying 15% growth over 2013. With short interest still more than 9% of the float, there appears to be a reasonable amount of uncertainty heading into the report. As such, a guidance range that merely approximates consensus should be viewed as "good enough," as management has signaled its intent to take a conservative approach to guidance given the underperformance in the stock in 2013.
Valuation
Both the company and industry are in its early stages, and VCRA will continue to invest for growth for the foreseeable future. As such, an EV/Sales multiple is the most appropriate metric to evaluate. Based on below average growth expectations in 2014 and a reasonable path to multi-year growth trajectory of 20% or more, it's reasonable to think VCRA's multiple should recover to its three-year historical averages of 4x. Using a 2014 sales estimate of $121.2 million implies a valuation of $24 per share. Alternatively, a DCF model that considers the long-term growth potential of this market along with margin upside potential over time can argue for at least mid-$20s valuation.
The Market Realist Take
An unsettled hospital environment and hospitals' cost reductions have impacted Vocera's business, so its commercial hospital bookings remained soft in 3Q 2013. The communication challenges remain some of the biggest hurdles for hospitals trying to become more efficient as they transition to a new service and payment model. Vocera said on its earnings call that the ongoing uncertainty about the impact of healthcare reform and the new insurance exchanges will continue at least through the fourth quarter.
For full-year 2013, Vocera narrowed its revenue guidance to a range of $101.8million to $102.8 million. The company expects non-GAAP earnings per share to be between a loss of $0.08 and $0.05 and non-GAAP adjusted EBITDA to be between $100,000 and $600,000.
According to Vocera, increased stability in customers' spending environment would represent the single biggest upside to its business. The company expects that its new Vocera Collaboration Suite for smartphones (which combines unique voice and messaging capabilities) and the expansion of its Vocera Care Experience offerings will further support the acceleration of communication and boost sales.
According to the PwC and GSMA report "Touching lives through mobile health: Assessment of the global market opportunity," global mHealth revenues will increase nearly six-fold to $23 billion by 2017, with monitoring services and applications representing 65% of the market. Based on this finding, mHealth has the potential to make a great impact on the healthcare industry. However, organizations are still uncertain about how to capitalize on the technology.