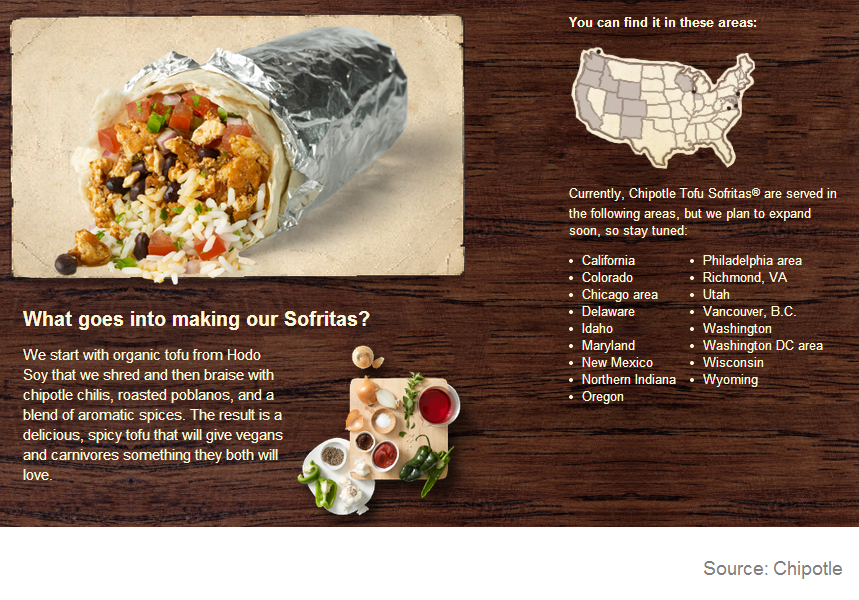 A key tech upgrade: Understanding Chipotle's 2014 strategy
Chipotle's 2014 strategy
Chipotle revealed that it would spend $10 million on network upgrading for all restaurants to enable future improvements. The upgrades pave the way for mobile payment via a barcode in the Mexican fast-casual chain.
Why mobile payments mean big potential
Chipotle is current is still experimenting with this mode of payment among employees. While payment devices are expected to cost each restaurant a few hundred dollars, the potential this technology holds could outweigh its cost.
Article continues below advertisement
The investment is an important step for Chipotle, which competes in the fast-casual industry, where speed is key. However, if bottlenecks of the restaurant's service don't lie in cashiers, then mobile payments wouldn't necessarily increase throughput. Regardless, the initiative will certainly help Chipotle with marketing efforts—guaranteeing part of its investment goal of understanding customers. Mobile payments would allow Chipotle to maintain records of orders, analyze the data, and customize promotions to encourage repeat purchases.
Expanding vegan offerings and catering services
Co-chief executive officer Montgomery F. Moran announced in the last earnings call that when Chipotle finishes rolling out its catering program that began in January 2013, more growth is expected from this segment of the company's business. New York City will be the last location to be added to the program later in 2014. Although catering services currently account for only 1% of the company's business, it has seen a 1% increase in the average check from add-ons such as chips and guacamole.
Article continues below advertisement
Chipotle is also looking to increase the offering of its new vegan addition, Sofritas, in more restaurants. Sofritas, made from non-GMO tofu, currently accounts for 3% of sales despite only being offered in 40% of restaurants domestically. The vegan offering was first introduced last year in Chipotle's San Francisco restaurant, and the shredded organic tofu is sourced from the artisanal Hodo Soy Beanery in Oakland. The supply of this organic tofu could become a bottleneck in Chipotle's plan in expanding its Sofritas offering—as Hodo Soy is currently the only supplier to Chipotle for its main Sofritas ingredient.
These new developments likely reflect in management's guidance for mid–single digit growth of comparable sales in 2014. Chipotle's shares could continue to rise over the medium to long term. But in the short term, whether Chipotle deserves such high valuation—and whether it can sustain high same-store sales or comparable-store sales growth—is something for investors to think about.
To learn more about how restaurants are exploring new technology options, see the Market Realist series Restaurants and technology: Investing in tablets.