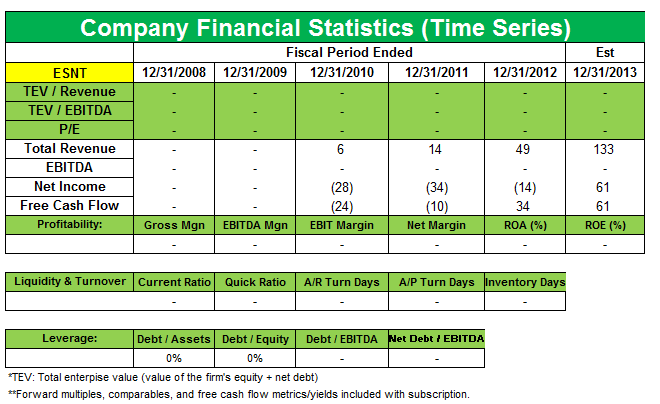 Why did George Soros open a new position in Essent Group?
By Samantha Nielson

Oct. 29 2019, Updated 6:04 p.m. ET
Soros and Essent Group
Essent Group (ESNT) is a 1.54% position in Soros Fund's ~$11.7 billion portfolio.
Essent Group Ltd. saw an IPO on October 31 2013 that raised $335 million. The company sold 19.7 million shares in the IPO at $17 per share, which was above the targeted range of $13.50 to $15.50. Essent is a Bermuda-based mortgage insurer backed by investors such as affiliates of Pine Brook Road Partners, George Soros, Goldman Sachs, and JP Morgan. The filing said Essent's founding investors have collectively committed approximately $600 million in capital to fund its operations.
Article continues below advertisement
Essent was founded by Mark Casale in 2008 to serve the U.S. housing finance industry at a time when the demands of the financial crisis and a rapidly changing business environment created the need for a new privately funded mortgage insurance company. The company has benefited from the recent housing recovery and has a 12% market share for new policies, according to its IPO filing last year. Essent believes these strong fundamentals will lead to greater housing market activity and support growth and profitability in the private mortgage insurance sector.
Essent believes its growth has been driven largely by the unique opportunity it offers lenders to partner with a well-capitalized mortgage insurer, unencumbered by legacy business, that provides fair and transparent claims payment practices, consistency, and speed. The company had master policy relationships with approximately 865 customers as of September 30, 2013, including 20 of the 25 largest mortgage originators in the United States for the six months ended June 30, 2013.
Essent generated $46.4 million of net income and revenues of $133.3 million in the first three quarters of 2013, underwriting $16.6 billion of new business. As of September 30, 2013, the company had approximately $28.2 billion of insurance in force.
Article continues below advertisement
Since 2009, private mortgage insurers have regained an increasing share of the insured mortgage market, steadily rising from 16% in 2010 to 23% in 2011 to 32% in 2012, Essent's filing said. These gains have been driven in part by multiple increases in the FHA's mortgage insurance premium rates and upfront fees since 2010, as well as the inflow of private capital into the sector to support new entrants like Essent and to recapitalize incumbent private mortgage insurers. The private mortgage insurance industry benefits from both a larger origination market and increased private mortgage insurance penetration. Essent expects to benefit from the trend of private mortgage insurance increasing its share of the insured mortgage market in the coming years.
The company expects to see additional growth opportunities emerge for private mortgage insurers as Federal regulators seek to reduce U.S. taxpayer exposure to the mortgage markets by transferring mortgage risk from the government sponsored enterprises or GSEs to the private market. Federal regulators have established a goal for each of the GSEs to transfer credit risk on $30 billion of mortgages to the private market in 2013. Essent peers include Radian Group Inc. (RDN), MGIC Investment Corp. (MTG), American International Group Inc. (AIG), and Genworth Financial Inc. (GNW).