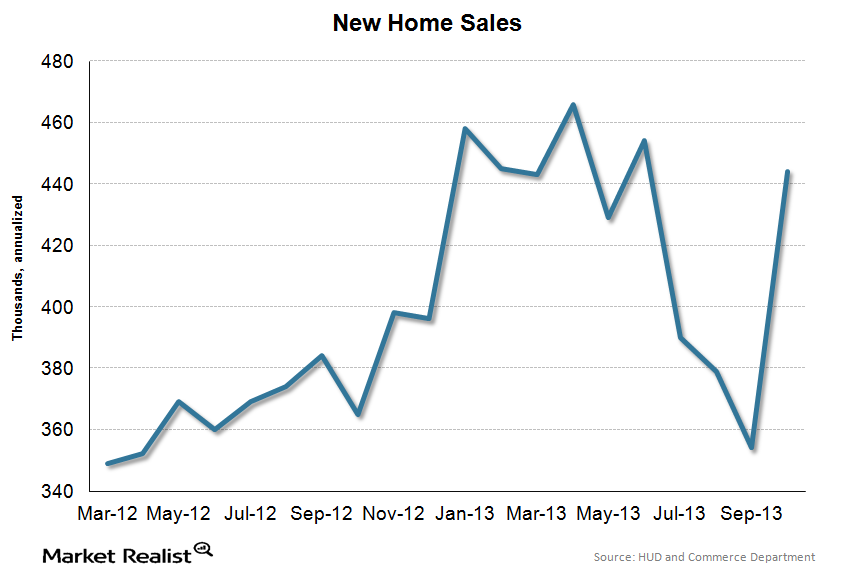 Must-know: Why the future looks bright for homebuilders
By Brent Nyitray, CFA, MBA

Dec. 4 2020, Updated 10:53 a.m. ET
The pent-up demand combined with a lack of construction in recent years means homebuilders have a great set of circumstances
Housing has been the story of the economy since 2004. During the bubble years, housing and construction employed a lot of people—not only construction workers, but also professionals who work in the real estate industry. This boom caused unemployment to drop below 5% during the salad days.
Article continues below advertisement
The Great Recession was driven by a banking crisis, which had at its root a residential real estate bubble. When that bubble burst, many people lost much of their net worth and their jobs. By some estimates, over half the jobs lost during the Great Recession directly or indirectly related to the real estate industry. The lack of a robust housing sector has been the primary reason why this recovery has been so anemic and unsatisfying.
But that circumstance is changing. As the housing recovery has taken hold, many would-be buyers are finding a lack of inventory. Part of this scarcity is due to geography. In judicial states, the shadow inventory (or homes in foreclosure) has been held off market due to a congested legal system. In non-judicial states, that inventory has been bought, largely by professional investors. Either way, homebuyers meet with inadequate supply. As you can see from the chart above, new home sales are finally rebounding.
Article continues below advertisement
This leaves the homebuilders like KB Home (KBH), Lennar (LEN), Standard Pacific (SPF), and Toll Brothers (TOL) in a great position. As the economy recovers, they're finding themselves having to meet the demand for first-time homebuyers and for move-up homebuyers. Earnings reports from the builders have been strong, with increases of 50% or more in sales and backlog. It's important to remember that while growth is coming from distressed levels, current production is still well below historical averages and doesn't take into account the additional demand that will release as household formation numbers increase in the future.
With pent-up demand of roughly 2 million households, housing starts of under 1 million per year for the past five years, and an obsolescence rate of roughly 300,000 units per year, there's a tremendous amount of pent-up demand that the homebuilders must satisfy. This supply and demand imbalance will drive homebuilder earnings for years to come.
To learn more about the latest housing market developments, see the Market Realist series November construction activity: Must-know takeaways.