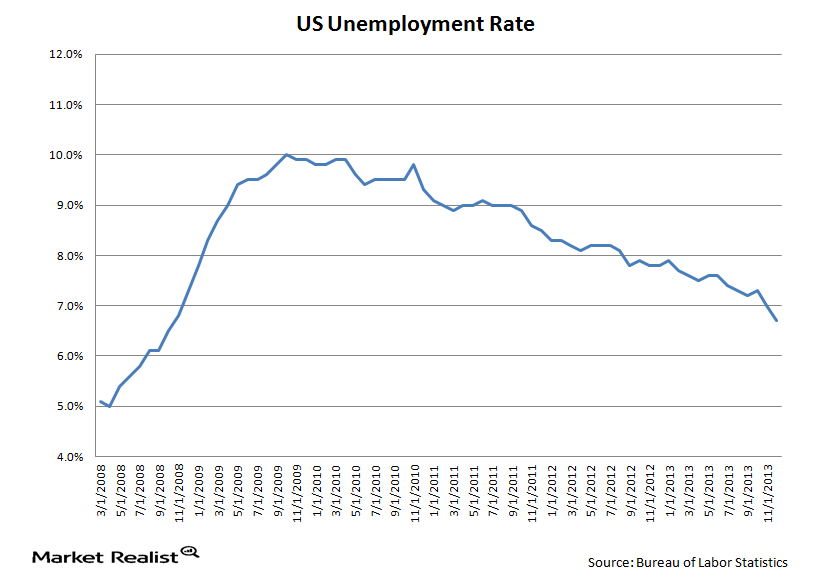 Why the FOMC minutes and weak payroll data drove REITS and builders
By Brent Nyitray, CFA, MBA

Dec. 4 2020, Updated 10:52 a.m. ET
The ten-year bond is the basic driver of REITs and homebuilders
Long-term interest rates are priced off the benchmark long-term bond, which is the ten-year Treasury. These days, the ten-year bond reacts to economic data through the Federal Reserve's asset purchase program, also known as quantitative easing (or QE). As a general rule, economic data that shows weakness is bond bullish (positive). However, data that shows strength isn't necessarily bond bearish (negative).
Minutes and payrolls
Article continues below advertisement
Last week, we had two important data points with the FOMC minutes from the December meeting and the Employment Situation report on Friday. Bonds rallied strongly on the jobs report, as payrolls expanded at a much lower than expected 74,000 jobs, although the unemployment rate fell to 6.7%. The labor force participation rate also fell, which accounts for the drop in unemployment.
Homebuilder earnings and M&A
We had earnings from Lennar (LEN) and KB Home (KBH) recently. Lennar's numbers were strong, while KB Home missed. Toll Brothers (TOL) reported good numbers the week before. The homebuilding segment has definitely been a case of two sectors—the luxury sector, which is doing extremely well, and the first-time homebuyer sector, which is getting bombarded from increasing real estate prices, increasing interest rates, and a lousy job market.
Article continues below advertisement
We're starting to see mergers and acquisitions (M&A) activity in the homebuilding space, with two deals. First, Tri Pointe Homes (TPH) is buying Weyerhaeuser's homebuilding unit, and second, Toll Brothers is buying Shapell. We can attribute much of this to the two-tiered financing market in general. Large companies like those in the homebuilder ETF (XHB) are able to borrow at exceptionally low interest rates and almost have money thrown at them by the Street. Smaller builders, however, are stuck dealing with the banks, and credit is much tighter for them.
Implications for mortgage REITs
Mortgage REITs, like Annaly (NLY) and American Capital (AGNC), are driven by interest rates. The mortgage REITs have been crushed as the ten-year bond has sold off, but they've been trying to form a bottom here. For REITs, it's all about the Fed's exit of QE (quantitative easing). In his post-FOMC press conference, Ben Bernanke told the market to expect a reduction in pretty much every FOMC meeting, with the normal caveats that everything is data-dependent. The REITs actually were flat on the day of the FOMC meeting, although the entire stock market rallied on the move.
Implications for homebuilders
Homebuilders, like Lennar (LEN), KB Home (KBH), and Standard Pacific (SPF), are more sensitive to general economic strength. Lennar reported strong earnings last week, while KB Home missed estimates. Right now is a slow time, and builders are getting ready for spring selling season, which unofficially starts after the Super Bowl.