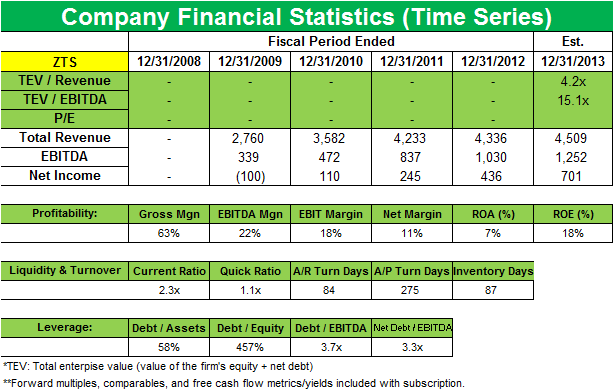 Magnetar Capital starts new positions in DNR, OKE, LAMR, and KMI and sells PFE and ZTS—13F Flash F
Magnetar Capital was founded in 2005 by Alec Litowitz and Ross Laser. It's based in Evanston, Illinois. It seeks to deliver consistent long-term risk-adjusted returns by investing in and across alternative asset classes. It seeks opportunities where it can engineer and scale its processes, and it structures investments to be profitable across the broadest range of market conditions or outcomes. It operates in and across three major investment strategies: global event-driven, fixed income, and energy.
Abbreviated financial summaries and metrics for these securities are included below. Detailed analysis and recommendations require a subscription (more information at the bottom of the article).
In this six-part series, we'll go through some of the main positions Magnetar traded this past quarter.
Magnetar started new positions in Denbury Resources Inc. (DNR), Oneok Inc. (OKE), Lamar Advertising Co. (LAMR), and Kinder Morgan Inc. (KMI) and it sold Pfizer Inc. (PFE) and Zoetis Inc. (ZTS).
Why sell Zoetis Inc. (ZTS)?
Article continues below advertisement
Zoetis, which is a spinoff of Pfizer's animal health division, said revenue increased 8%, to $1.1 billion for 3Q 2013 year-over-year, with foreign currency having a negative impact of 1 percentage point. Net income of $131 million, or diluted EPS of $0.26, decreased 19%, compared to 3Q 2012. Its diverse portfolio of products was key to delivering revenue growth across all of its regions. It saw significant growth in its largest market, the U.S., which reflects strong sales in both companion animal and livestock products. It saw balanced performance across its other regions based on continued market acceptance of new products, growth in emerging markets, and steady performance of its core product lines.
In October, it acquired Advanced Food Technologies LLC, a company that provides innovative food safety and animal care products to meat and poultry processing customers. With AFT's products, Zoetis will provide proven food safety technologies in processing facilities for use after healthy farm animals are harvested.
The company narrowed the ranges of its financial guidance for full-year 2013 to reflect its performance year-to-date. It expects to achieve revenue of between $4.475 billion and $4.525 billion, reflecting current views on foreign exchange impact for the year. The company also expects to achieve reported diluted EPS for the full year of between $0.98 and $1.02 per share. This guidance includes the impact of non-recurring costs of $220 million to $240 million, primarily associated with becoming a standalone public company.
Article continues below advertisement
Building on a 60-year history as the animal health business of Pfizer, Zoetis discovers, develops, manufactures, and markets veterinary vaccines and medicines, complemented by diagnostic products and genetic tests and supported by a range of services. In 2012, the company generated annual revenues of $4.3 billion. With approximately 9,300 employees worldwide at the beginning of 2013, Zoetis has a local presence in approximately 70 countries, including 29 manufacturing facilities in 11 countries. Its products serve veterinarians, livestock producers, and people who raise and care for farm and companion animals in 120 countries.
Magnetar Capital founder and CEO Alec Litowitz and co-founder and president Ross Laser were joined by David Snyderman in 2005, shortly after launching the firm. Prior to founding Magnetar, Litowitz was a principal at Citadel Investment Group, where, during his nine-year tenure, he served as global head of equities and was a member of the management and investment committees. Prior to co-founding Magnetar, Laser was the president and managing partner at Glenwood Capital Investments, where he was a member of the Investment Committee and co-head of the Management Committee. Prior to joining Magnetar, Snyderman spent nearly seven years with Citadel Investment Group, most recently as a senior managing director and head of global credit.
A "magnetar" is a neutron star with an extremely powerful magnetic field. It releases a steady beacon signal and produces bursts of energy, resulting in the brightest objects observed in the universe. When the firm was launched in 2005, the founders selected the name because it represented what they sought to build at Magnetar Capital: a firm that attracts and retains world-class professionals, targets consistent long-term risk-adjusted returns, and fosters an environment that brings energy and passion to investing and building businesses.