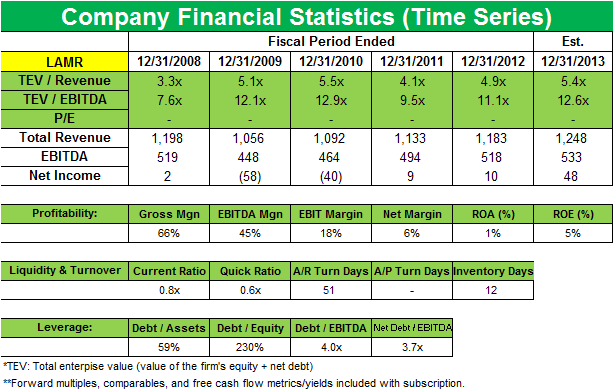 Magnetar Capital starts new positions in DNR, OKE, LAMR, and KMI and sells PFE and ZTS—13F Flash C
Magnetar Capital was founded in 2005 by Alec Litowitz and Ross Laser. It's based in Evanston, Illinois. It seeks to deliver consistent long-term risk-adjusted returns by investing in and across alternative asset classes. It seeks opportunities where it can engineer and scale its processes, and it structures investments to be profitable across the broadest range of market conditions or outcomes. It operates in and across three major investment strategies: global event-driven, fixed income, and energy.
Abbreviated financial summaries and metrics for these securities are included below. Detailed analysis and recommendations require a subscription (more information at the bottom of the article).
In this six-part series, we'll go through some of the main positions Magnetar traded this past quarter.
Magnetar started new positions in Denbury Resources Inc. (DNR), Oneok Inc. (OKE), Lamar Advertising Co. (LAMR), and Kinder Morgan Inc. (KMI) and it sold Pfizer Inc. (PFE) and Zoetis Inc. (ZTS).
Why buy Lamar Advertising Co. (LAMR)?
Article continues below advertisement
Lamar reported a 5.5% increase in net revenues, to $323.2 million for 3Q 2013 versus $306.3 million for 3Q2012. Lamar saw a 60% increase in net income, to $18.3 million from $11.5 million for 3Q 2012. The company is actively considering converting to a real estate investment trust (REIT), and is awaiting an IRS review. It said it expects to be in a position to convert to a REIT effective for the taxable year beginning January 1, 2014, and intends to complete a corporate restructuring to be in compliance with REIT rules prior to December 31, 2013.
The company stated in August that it acquired a number of smaller billboard companies, including substantial acquisitions in California and the Southwest. The "in-fill" acquisitions, with a total purchase price of $24 million, include local companies like Empire Outdoor, which billboards in Riverside, San Bernardino, and San Diego counties, as well as in the Los Angeles metro area and the Inland Empire region, extending to the Nevada and Arizona borders.
For the fourth quarter of 2013, the company expects net revenue to be approximately $314 million to $317 million. On a pro forma basis, this represents an increase of approximately 0.5% to 1.5%.
Article continues below advertisement
Lamar Advertising is an out-of-home advertising company specializing in out-of-home advertising and providing solutions for its customers in the form of billboards, digital, transit, and highway logo signs. Founded in 1902, the Baton Rouge–based Lamar has a broad corporate reach with over 200 locations across the United States, Canada, and Puerto Rico. Plus, Lamar has 28 locations devoted to the highway logo sign business. It currently operates over 150 outdoor advertising companies in 44 states, Canada, and Puerto Rico, logo businesses in 22 states and the Canadian Province of Ontario, and over 60 transit advertising franchises in the United States, Canada, and Puerto Rico.
Magnetar Capital founder and CEO Alec Litowitz and co-founder and president Ross Laser were joined by David Snyderman in 2005, shortly after launching the firm. Prior to founding Magnetar, Litowitz was a principal at Citadel Investment Group, where, during his nine-year tenure, he served as global head of equities and was a member of the management and investment committees. Prior to co-founding Magnetar, Laser was the president and managing partner at Glenwood Capital Investments, where he was a member of the Investment Committee and co-head of the Management Committee. Prior to joining Magnetar, Snyderman spent nearly seven years with Citadel Investment Group, most recently as a senior managing director and head of global credit.
A "magnetar" is a neutron star with an extremely powerful magnetic field. It releases a steady beacon signal and produces bursts of energy, resulting in the brightest objects observed in the universe. When the firm was launched in 2005, the founders selected the name because it represented what they sought to build at Magnetar Capital: a firm that attracts and retains world-class professionals, targets consistent long-term risk-adjusted returns, and fosters an environment that brings energy and passion to investing and building businesses.