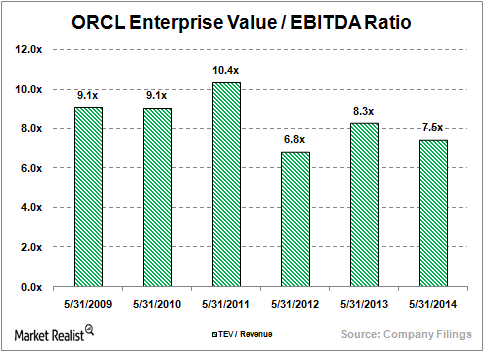 Highfields Capital starts new positions in ASH, NWSA, MU, and CF and sells ILMN and ORCL—13F Flash F
By Samantha Nielson

Nov. 7 2019, Updated 3:10 p.m. ET
Highfields Capital Management, LP, founded in 1998 and based in Boston, Massachusetts, is a privately owned value-oriented investment management firm. It was founded by Jonathon Jacobson and Richard Grubman. It provides its services to endowments, charitable and philanthropic foundations, pension funds, and other institutional and private investors. Highfields' investment funds have over $13 billion in net capital invested worldwide in public and private companies across a wide variety of industries and security types. Its mission is to provide its limited partners superior long-term risk-adjusted returns in order to further many of their own good works in areas like education, medical research, the arts, and philanthropy.
Abbreviated financial summaries and metrics for these securities are included below. Detailed analysis and recommendations require a subscription (more information at the bottom of the article).
Highfields Capital Management started positions in Ashland Inc. (ASH), News Corp. (NWSA), Micron Technology Inc. (MU), and CF Industries Holdings (CF) and it sold Illumina Inc. (ILMN) and Oracle Corp. (ORCL).
Why sell Oracle Corp. (ORCL)?
Article continues below advertisement
For 1Q 2014, Oracle posted total revenue of $8.4 billion, up 2% from last year. Its revenues were impacted by unfavorable foreign currency rate fluctuations of 2 percentage points. It said the increase in revenue was attributable to growth in its new software licenses and cloud software subscriptions revenues. This growth was due substantially to incremental revenues from its acquisitions, and due to growth in its software license updates and product support revenues. Excluding the effect of unfavorable currency rate fluctuations, hardware systems products revenues decreased in the first quarter of fiscal 2014. This decrease was primarily due to a reduction in the sales volumes of certain of its legacy product lines, including lower-margin products.
In terms of guidance, total revenue on a non-GAAP basis is expected in the range of -1.0% to 2.0% in U.S. dollars. New software license and cloud subscription revenue growth is expected to range from -4.0% to 6.0%. Hardware product revenues are expected to decline in the range of -11.0% to -1.0% in the upcoming quarter. The company said the guidance is conservative due to tough comparisons with 2Q 2013, where new licenses in cloud revenue increased 18%. It added that it has a huge pipeline but is unable to provide a specific timeline for the deal closures.
The company's shares fell following earnings due to the cautious outlook. The company is expected to report its next earnings results on December 18.
Article continues below advertisement
Highfields founder Jonathon Jacobson is an undergraduate alumnus of the Wharton School in finance. He has an MBA from Harvard Business School. After working as an options trader and at Merrill Lynch and Lehman Brothers, he started a successful stint at Harvard Management Company in 1990. In 1998, Jacobson left HMC to co-found Highfields, with a third of the fund's initial $1.5 billion under management coming from HMC. Grubman retired in August 2010.
According to Jacobson, it's very difficult to find a good company trading at a cheap price despite having a hedge fund research team. So he claims that Highfields does end up evaluating unattractive businesses with low valuations whose poor performance the Street expects to continue. Companies whose price is low, and that are overcoming issues, might be considered a buy.