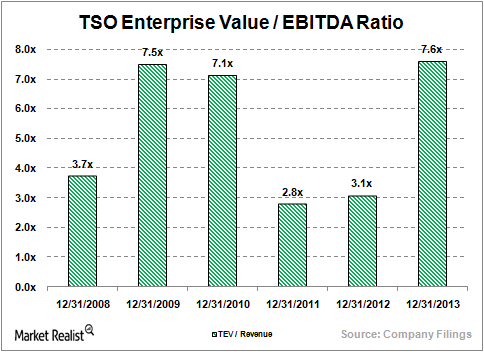 Bridgewater Associates buys HPQ, RL, and GE and sells TSO, BEN, and CTSH—13F Flash D
By Samantha Nielson

Nov. 20 2020, Updated 11:10 a.m. ET
Bridgewater Associates is an investment management firm founded by Ray Dalio in 1975 and based in Westport, Connecticut. It manages approximately $150 billion in global investments for a wide array of institutional clients, including foreign governments and central banks, corporate and public pension funds, university endowments, and charitable foundations. It's a pioneer in risk budgeting and the separation of alpha and beta, managing portable alpha/global tactical asset allocation (GTAA), hedge fund, optimal beta/risk parity, currency overlay, global fixed income, and inflation-indexed bond mandates.
Abbreviated financial summaries and metrics for these securities are included below. Detailed analysis and recommendations require a subscription (more information at the bottom of the article).
Bridgewater Associates started new positions in Hewlett-Packard Co. (HPQ), Ralph Lauren Corp. (RL), and General Electric Co. (GE) and sold Tesoro Corp. (TSO), Franklin Resources Inc. (BEN), and Cognizant Tech Solutions (CTSH).
Why sell Tesoro Corp. (TSO)?
Article continues below advertisement
Tesoro Corp. reported a 64% decline in its net income to $99 million, or $0.72 per diluted share in 3Q 2013, compared with $273 million, or $1.92 a share, for the same period in 2012. The decline was due to higher operating expenses and a fall in refining margins across all operating regions. Net earnings from continuing operations are $0.46 per diluted share, or $0.44, excluding special items. The Tesoro Index was $8.42 per barrel (bbl) for the third quarter, down $8.23 per bbl relative to a year ago. We can partially attribute the year-over-year decline in the Tesoro Index to West Coast refined product margins, which were negatively impacted by increased supply of refined products as a result of high refinery utilization rates relative to the significant regional refinery downtime experienced in 2012. Plus, the compression of the West Texas Intermediate (WTI) discount to Brent by over $13 per bbl affected the Mid-Continent region. Same-store fuel sales during the quarter were higher by almost 2%. However, retail fuel margins were down relative to the third quarter of last year. Total retail fuel sales volumes were up over 120% year-over-year, driven by the addition of approximately 835 dealer-operated ARCO retail stations on June 1, 2013.
On the positive side, the company ended the third quarter with nearly $1.5 billion in cash and approximately $1.5 billion of availability on the Tesoro Corporation revolving credit facility. The company also declared a regular quarterly cash dividend of $0.25 per share payable on December 13, 2013, to all holders of record as of November 29, 2013. It increased the existing $500 million share repurchase program to $1 billion.
Article continues below advertisement
Analysts forecasted weaker third quarter results for refiners due to higher costs of crude oil squeezing margins. According to a report from JP Morgan, factors such as weaker bottom-of-the-barrel product pricing, RINs costs, and product mix shifts also impact margin capture rates. With the recent widening of the spread between West Texas Intermediate and Brent crude, refiners are expected to benefit in the near term.
Bridgewater Associates founder Ray Dalio received a BA from Long Island University and an MBA from Harvard Business School. He founded Bridgewater in 1975 in his New York City brownstone apartment. At the time, he actively traded commodities, currencies, and credit markets. His initial business was providing risk consulting to corporate clients as well as offering a daily written market commentary titled "Bridgewater Daily Observations" that's still produced. Bridgewater's competitive edge was creative and quality analysis. According to Dalio, Bridgewater Associates is a "global macro firm." It uses "quantitative" investment methods to identify new investments while avoiding unrealistic historical models. Its goal is to structure portfolios with uncorrelated investment returns based on risk allocations rather than asset allocations. In 1989, it launched its flagship fund, Pure Alpha, a hedge fund/GTAA/portable alpha strategy. In 1996, it launched a second fund, All Weather, a diversified beta strategy/risk parity portfolio.